On a Sunday afternoon, we decided to take advantage of a good weather and went to Stanley. Stanley is a small town located on the South of the Hong Kong Island.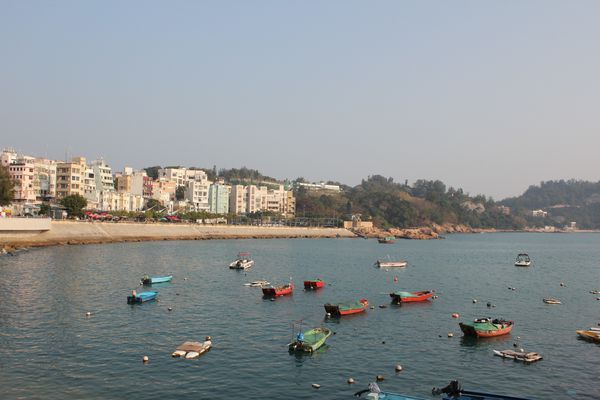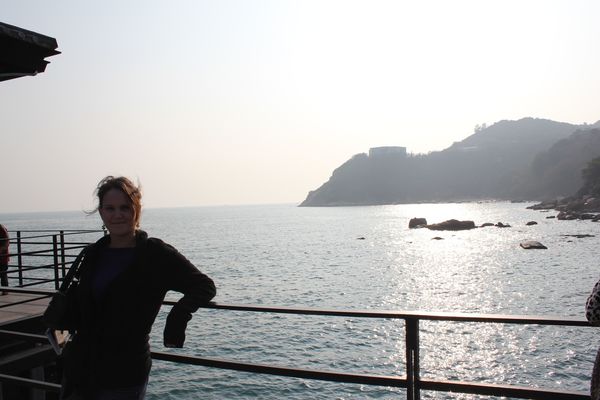 Stanley's waterfront is best known for its many restaurants and bars. You can enjoy a drink in a very peaceful environment compared to the crowded population in the north of the island. A perfect place to chill out!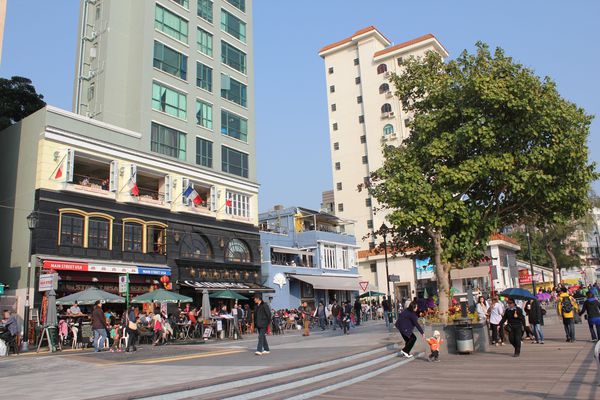 A major place to go in Stanley is the street market where you can find whatever you were looking for (from souvenirs to chinese cakes... even better to enjoy an ice cream)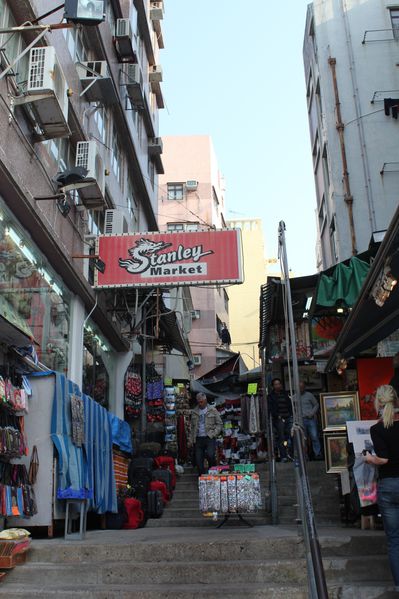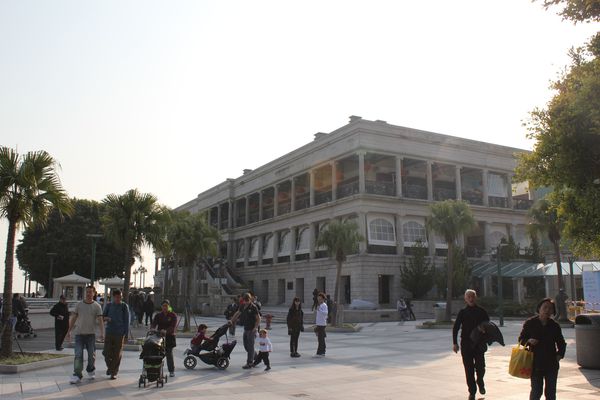 After walking along the main street, we found the Tin Hau Temple, one of the oldest temple in HK. Tin Hau is the godess of the sea who is said to protect fishermen and sailors. This temple always face the sea as a blessing to them.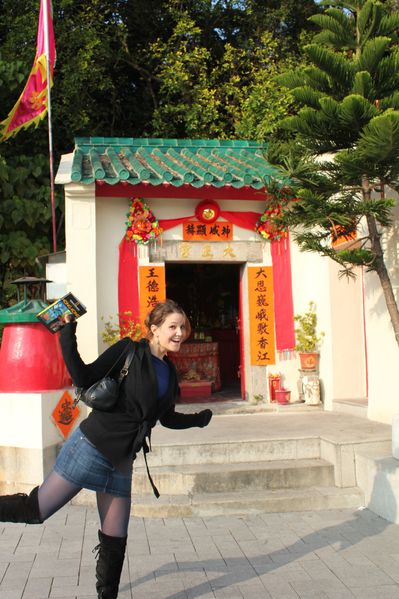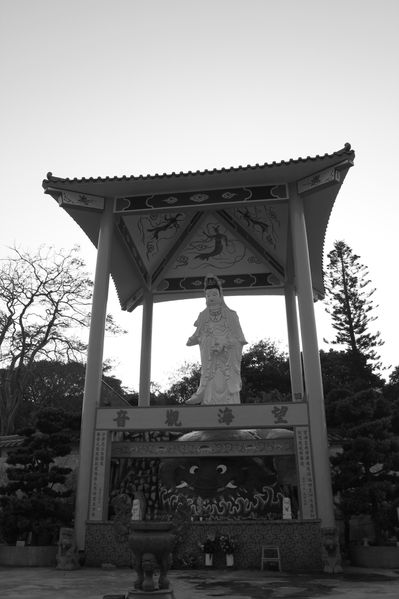 Inside, the air is full of incense so you can be sure that I will be crying in two minutes... It's almost impossible to breathe! People comes here to make gifts of orange, citrus and oil for the majority of them.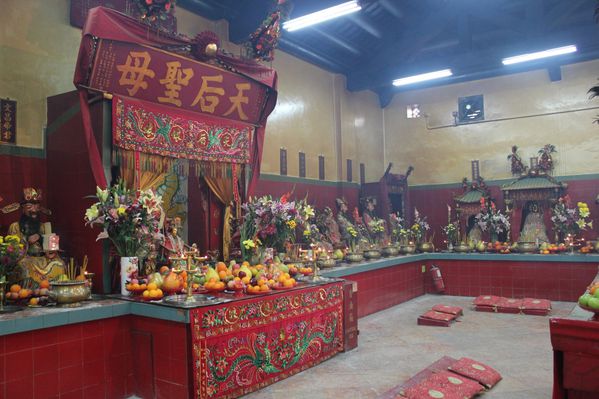 When you go outside of Hong Kong itself, the signs are not translated anymore in english. I still wonder what does that means and if it was there to warn us about a danger or not!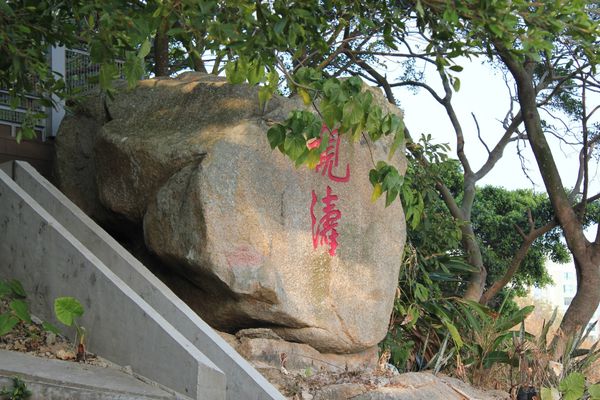 As we were brave enough to continue our walk inside this park, we found some beautiful viewpoints who were worth it.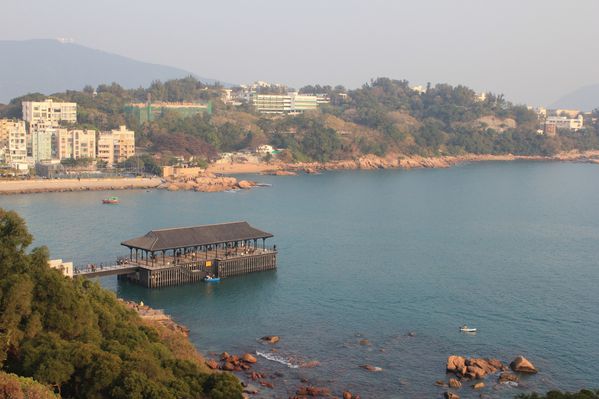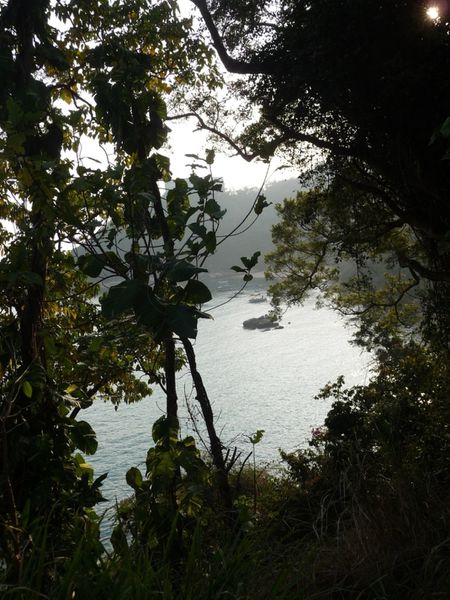 Inside this park, there is also a small outdoor fitness center. Some machines are there to help you exercising or stretching after a good work out. All the instructions are displayed in front of you, so no need for me to understand what it is for on my own.