After spending the Saturday to discover casinos, good restaurants and seeing the ZAIA show, we decided that Sunday was the perfect day to chill out at the hotel pool!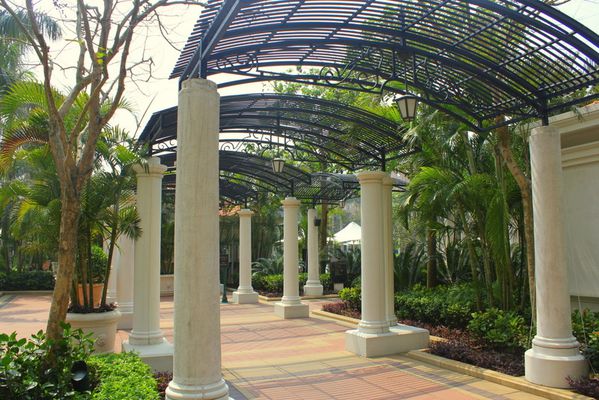 Of course, as in the hotel everything is just immoderate, there are 4 pools outdoors! While it looks like every tourist was still gambling or visiting Macau Island, we just wanted to enjoy the sun after few months of winter in HK. We were almost the only one to enjoy the pool the all day and of course, I came back as red as a cooked crayfish...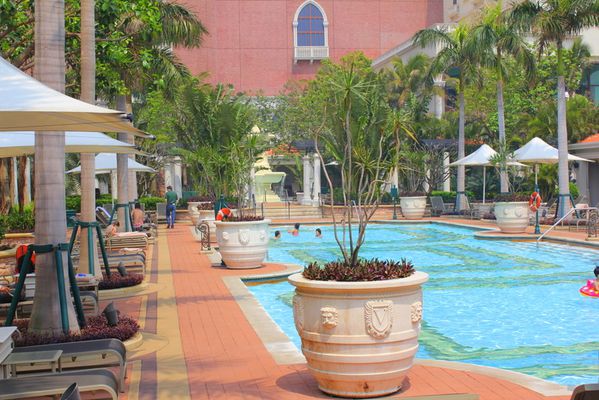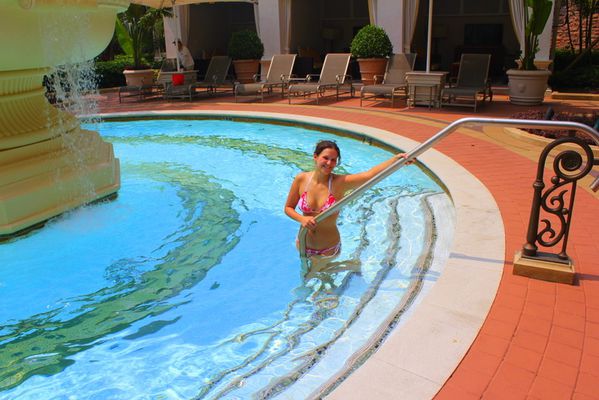 The perfect place outdoor to enjoy a light lunch after our swim was unfortunately not serving hot food anymore so we couldnt stay on the terrace and choose a restaurant inside the mall.