Dedicated to the Hindu god Shiva, Banteay Srei is another awesome temple in the Angkor area. Built from hard pink sandstones in the 10th century, it means "Citadel of Women".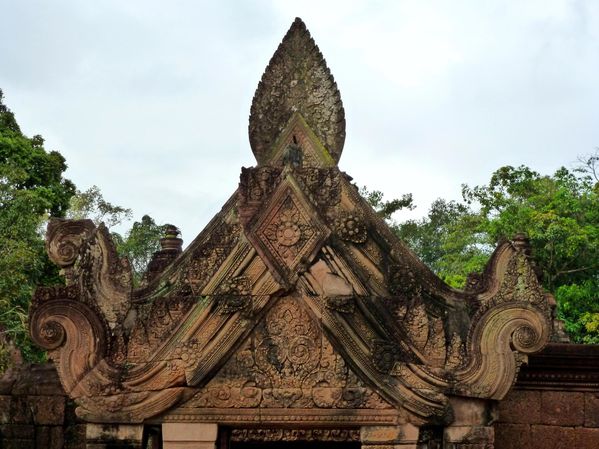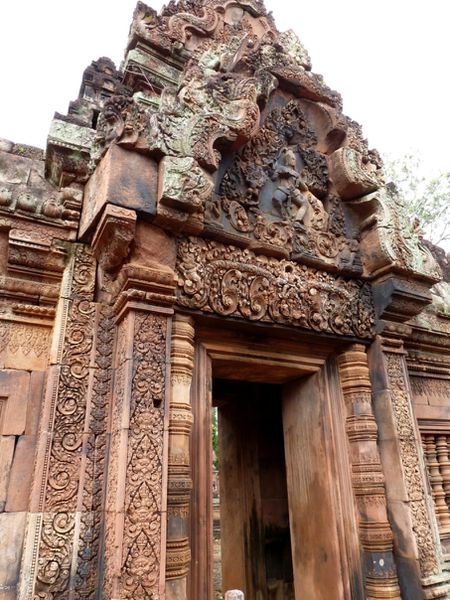 It is said the reliefs on this temple are so delicate that only the hand of a woman could have done them. This coloration is unique around the area and the pink building really stands out in the green landscape.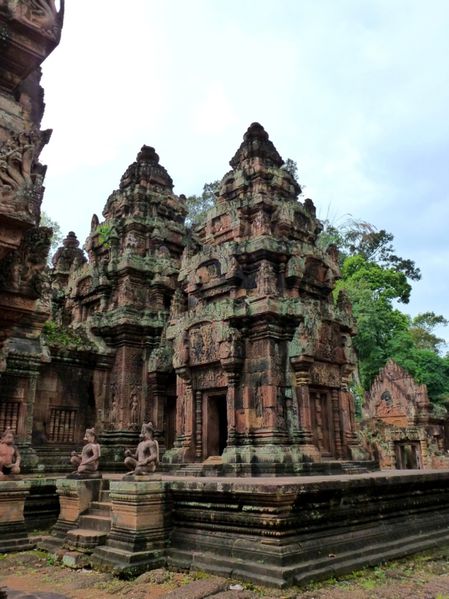 This temple is again one of my favorite one in Cambodia. The opinion amongst archaeologists who worked on this site is that Banteay Srei is a "precious gem", "the jewel of Khmer Art" and I can agree more with them!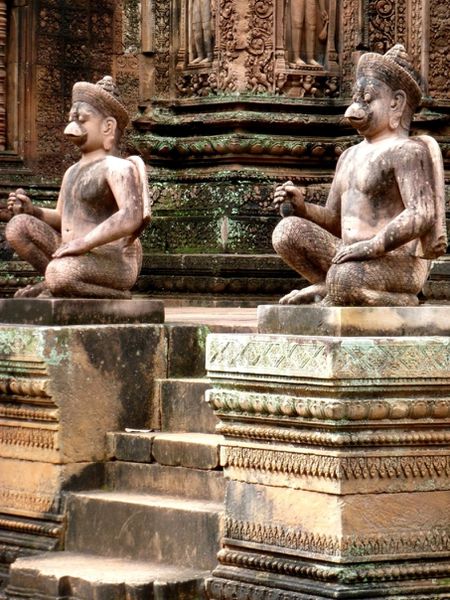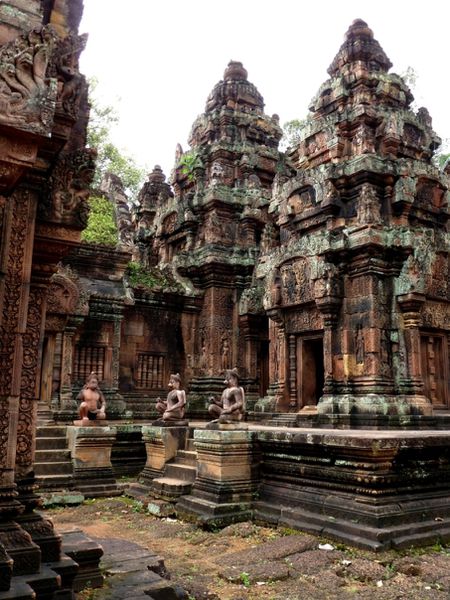 It is a small temple but so different than the one previously visited that it is well worth a visit.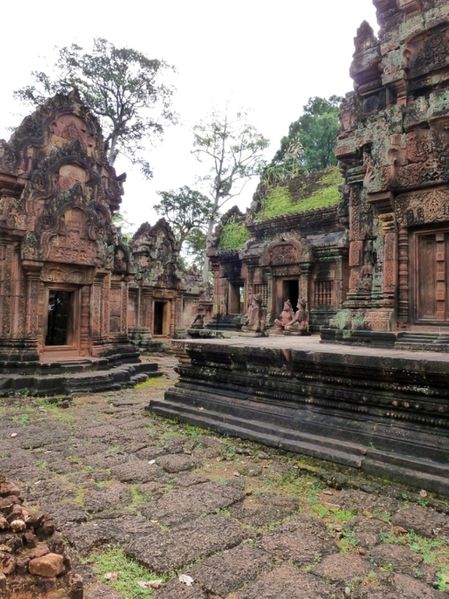 Some small male figures stand in front of the towers holding a lotus bud in one hand and a lance in the other hand; they are the guardians of the tower. Female figures are playing with flowers or dancing with playing cymbals.