On my first day in the Philippines, I decided to rest a bit and to enjoy the village before starting to dive on the following day. For the one who wonder why, you are not allowed to dive and take a flight on the same day due to decompression sickness. Thanks to Loic who corrected me. you can of course dive right after landing (taking af flight after diving is however dangerous), that's because I did my Padi certification in english with Afrikaners instructors... and I am now not too sure that I understood everything...
Anyway, after the tireness due to the travel, I choose to never dive on my first day of holidays!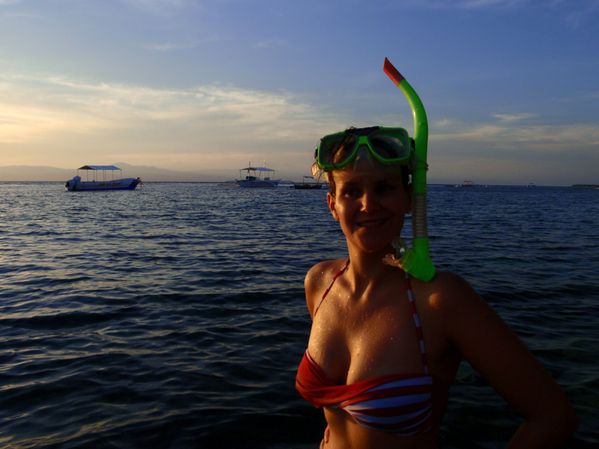 However I couldn't wait to see the aquatic world here so I went snorkeling around the beach! It was the end of the afternoon, the water was crystal clear, the sea was calm so what else did I need? My experience ended abruptly after I was surrounded by a bunch of jellyfish, at least by 40 of them. Even if they were harmless and relatively small, their tentacles burned me and soon I couldn't enjoy any more the activity. I decided to stop it as I was going to dive with a proper wet suit only in a couple of hours...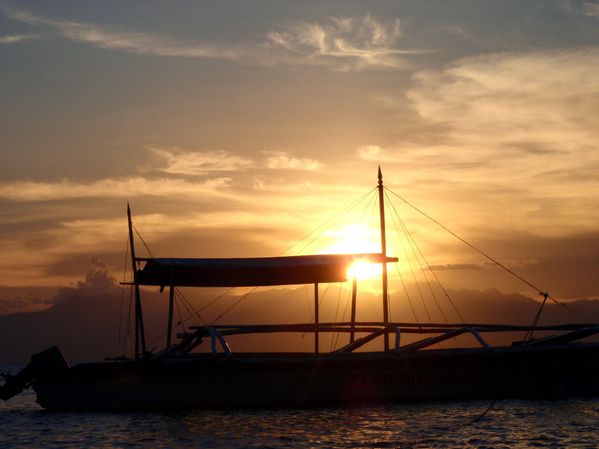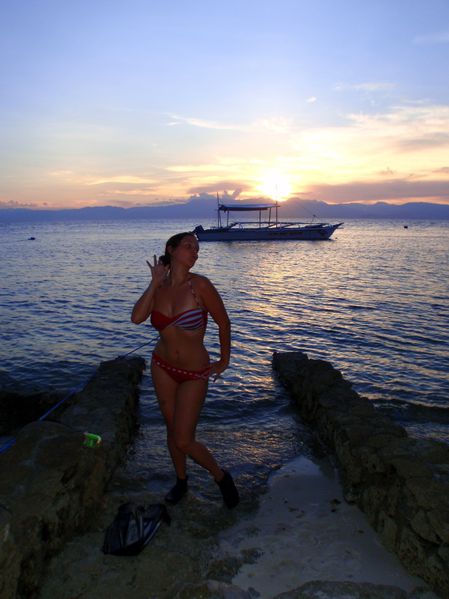 After discussion with my dive instructor, he told me that those jellyfishes were not dangerous and often seen at the end of the day around the village… next time I will ask before! I was just left with red stripes all around my body for the rest of the holidays.