Going to Macau, a small island next to Hong Kong is only an hour trip on a speed boat. We decided to spend one week end there to discover the casinos and to chill out a bit.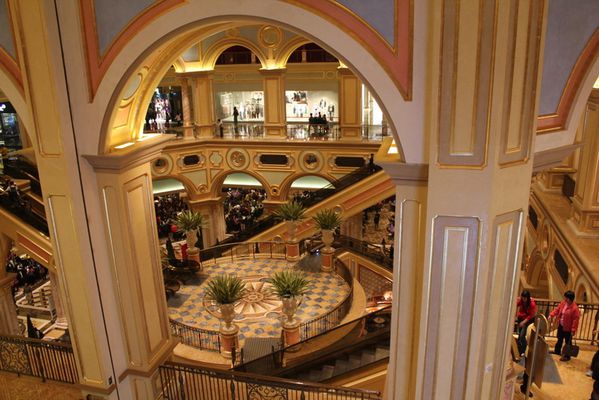 Everything is available inside the hotel, from restaurants and casinos at the ground floor to designer shops on the others levels! When we checked in at the reception, the receptionist also gave us a big map to be able to find our room... Hopefully,there are a lot of interactive ones at every corner!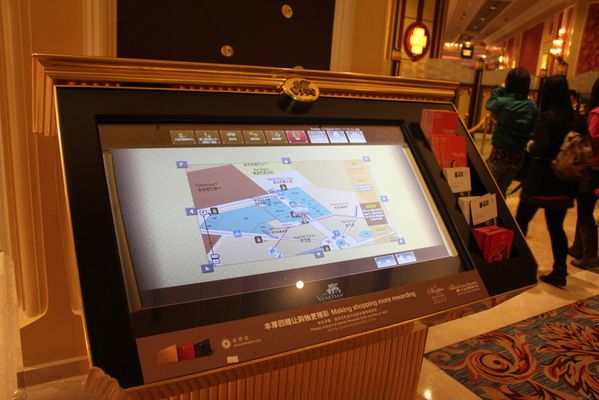 Basically, Macau's economy is based on tourism especially gambling in one of the huge casinos. Not being at all a player, I just had a look at the people gambling during the week end. It was the first time I could take pictures inside a casino, I was really surprised but didnt wanted to abuse in case of...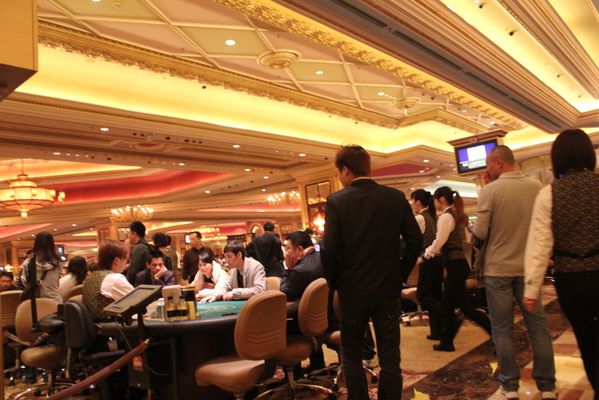 How do you recognize rich player at a table here ? They do not wear fancy designers at all, their shoes just look normal... but on their fingers or handgrips , mens have those awful rings or diamond watches...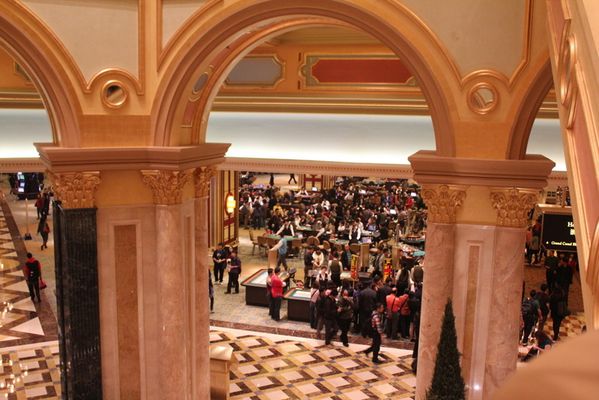 At the shops level in our hotel, the Venetian, they recreated the italian atmosphere. I never went to Venise so I am not able to tell you if it is well done or not but I guess that with their perfectionism they did it a bit too much to be real...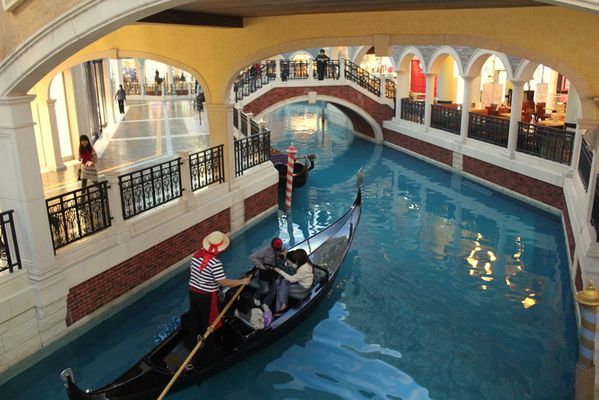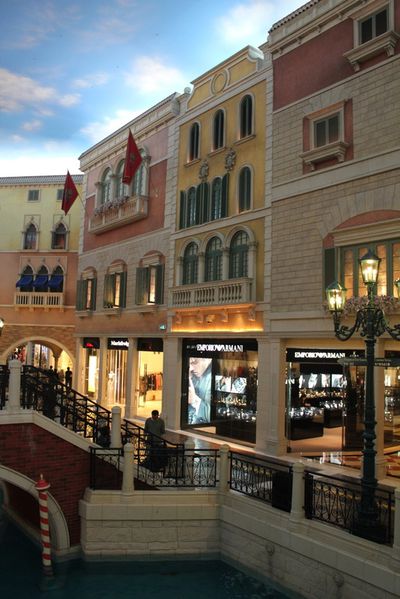 This mall just reminded me of Monte Casino in South Africa with its italian style and indoor sky... what do you think ?