Situated in the south of Hong Kong Island, Shek O is a small village surrounded by a country park. Of course it is a popular destination for the weekends because of its beach, barbecue area and local restaurants. The first beach I discovered in Hong Kong was "Tai Long wan" in the New Territories and I have heard so many bad comments (dirty sand, pollution, too hot, lots of people…) about the other beaches around that I never ever took the time to check it by myself.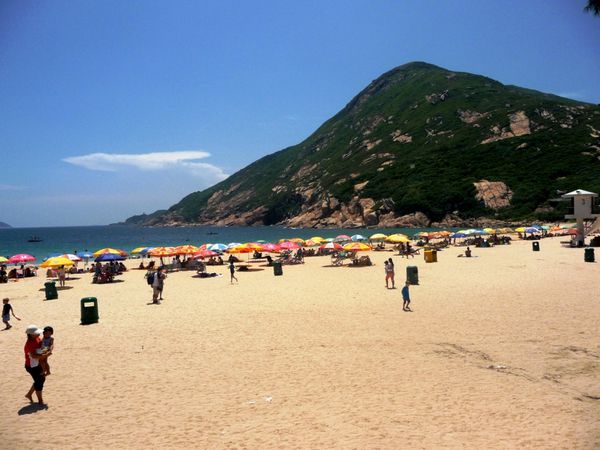 We went to Shek O for a hike and we discovered that the beach is also clean and beautiful, good to know for next time! I am also not the type of girl lying the whole day on the beach without doing anything, especially during summer here when it is around 35 degrees! Instead, I rather discover Hong Kong through its country parks, beautiful treks and outlying islands…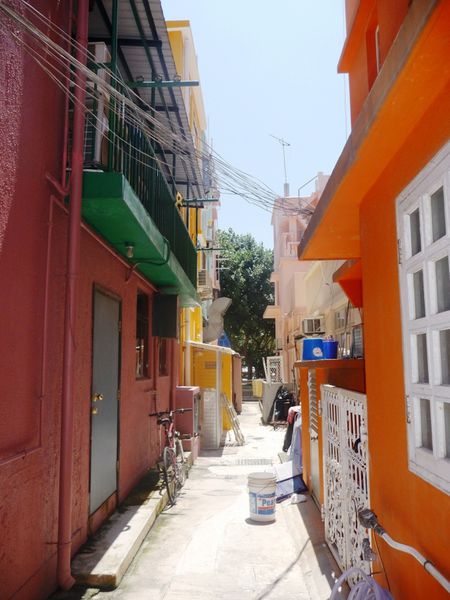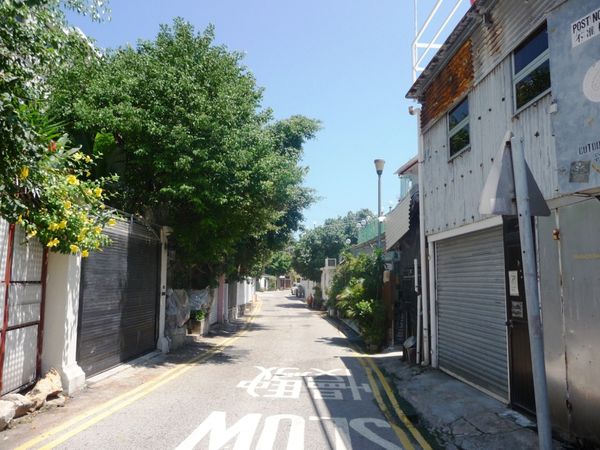 It was a hot and beautiful day and our first hike since a month. This trek is a short walk around the peninsula to enjoy the beautiful sceneries.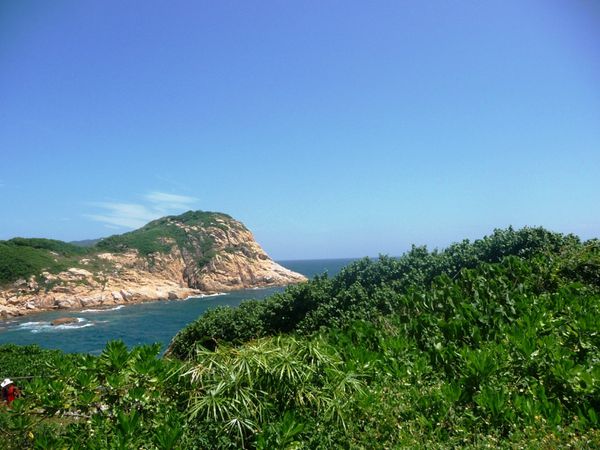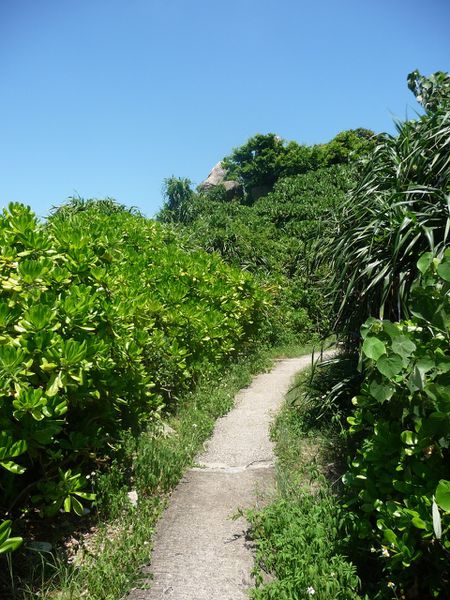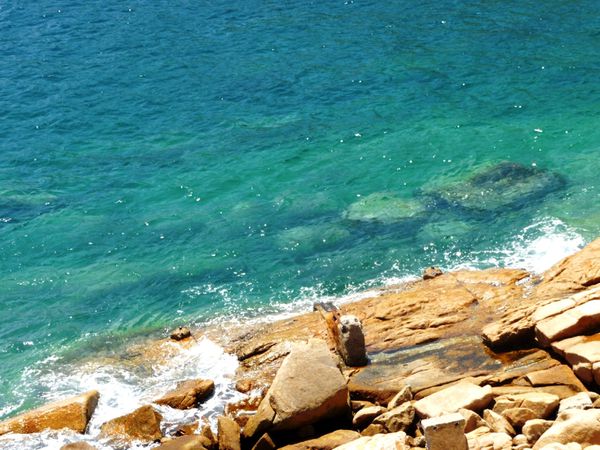 Famous for its rocky cliffs, this place seems the perfect place for wedding pictures as we found few dressed couples on our way… It is also known as most Canto pop artists are producing their videos in the area as well. (Canto Pop means Cantonese popular music… I will try to find a video on YouTube to show you coz' you can't miss that!!!)
I can't blame them, it is incredibly peaceful and relaxing out there!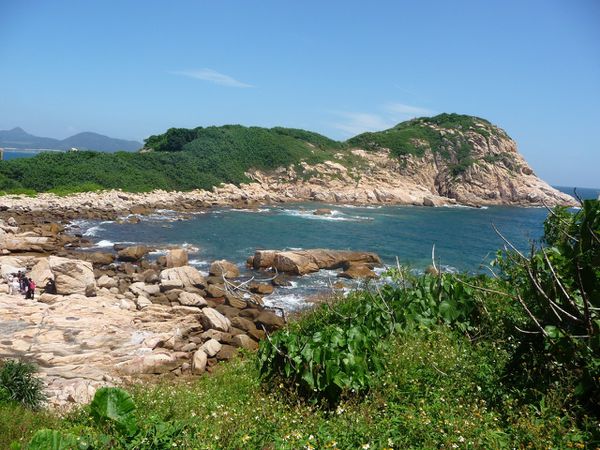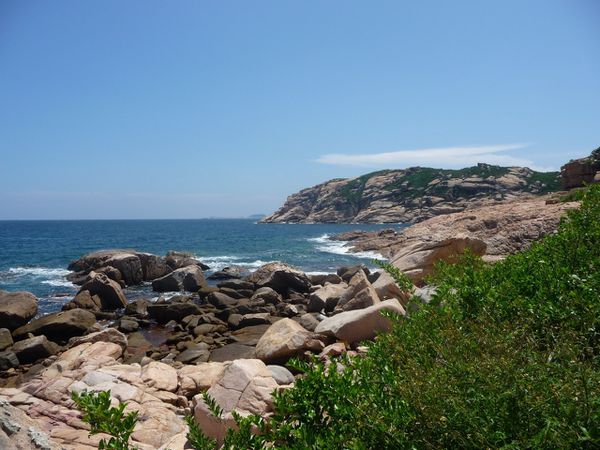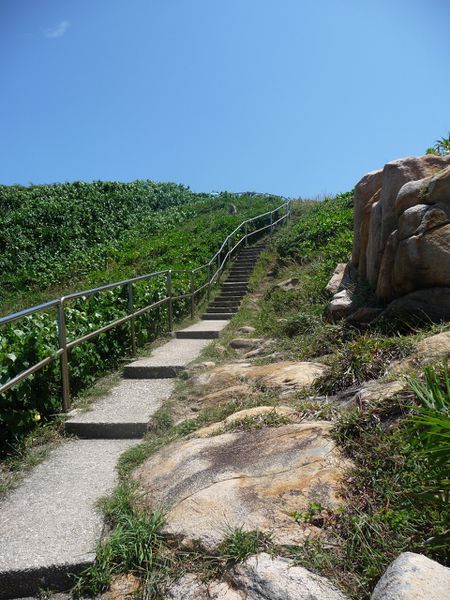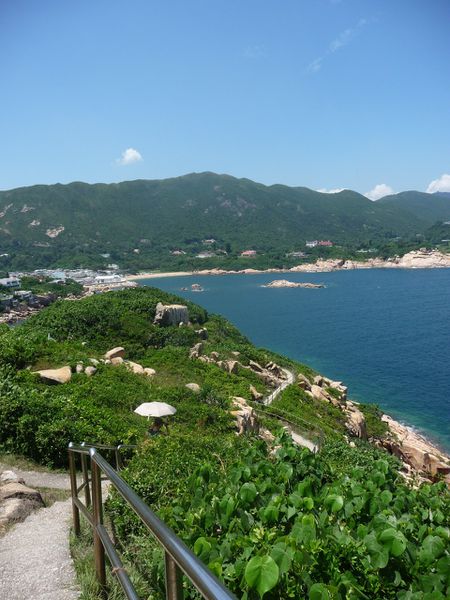 To conclude, this is a nice walk to do if you feel tired or lazy as it won't take you more than an hour. You could also plan it during a beach day at lunch time when it is the worst time to lie on the beach…