I heard and read a lot about Yuyuan Garden and the fact that hordes of people were visiting this place every single day making it too crowded to truly appreciate its splendor…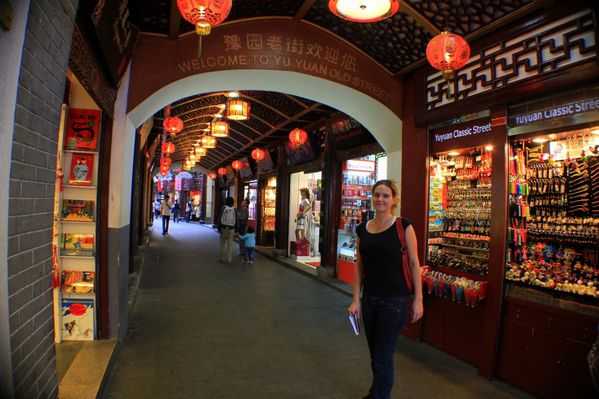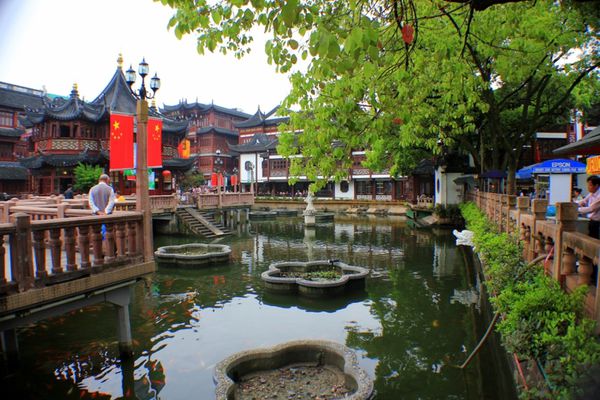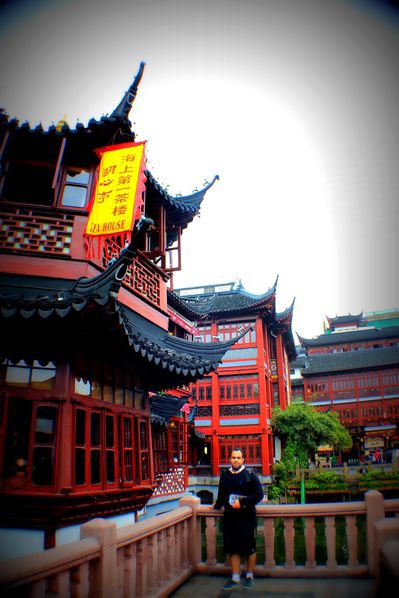 We took the decision to be there for the opening of the garden at 8.30am to avoid the other tourists… and have plenty of time to do our pictures undisturbed.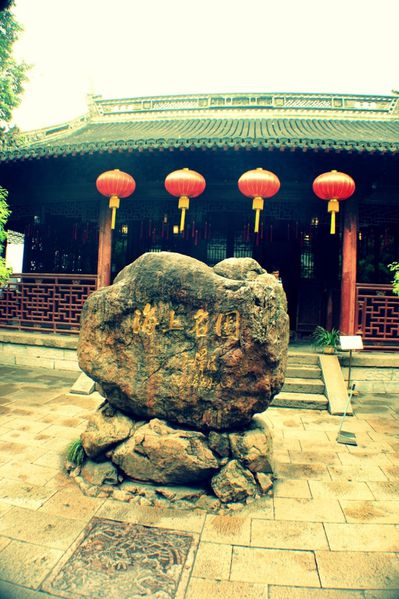 Of course, we ended up in front of a close door at least 15 minutes before the real opening time… thanks to me and my military organization!
Xavier cursed me as ever but I don't care, we are going to enjoy the Yuyuan Garden!!!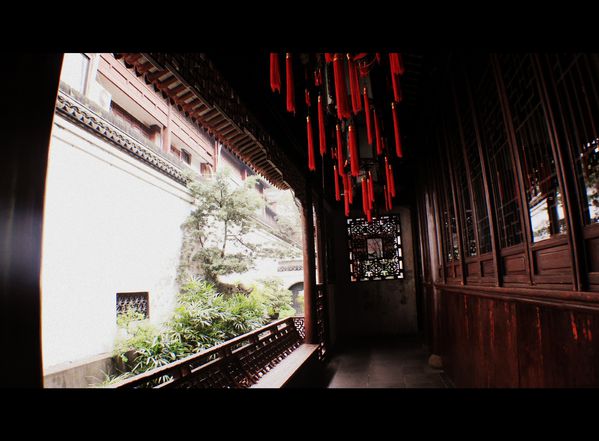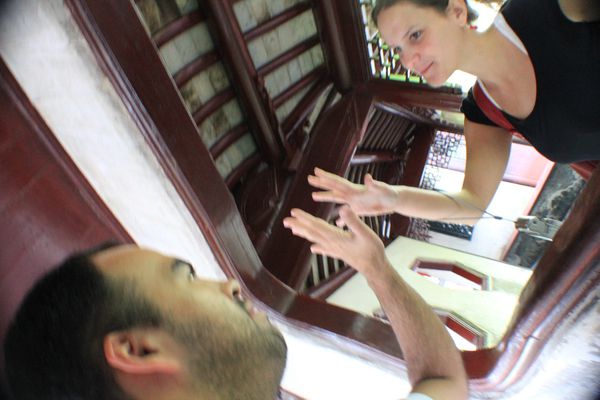 With its small paths, pavilions, pounds and long corridors, this place is definitely better without too many people. Yuyuan can be translated as "Happy Garden" or "Garden of Comfort".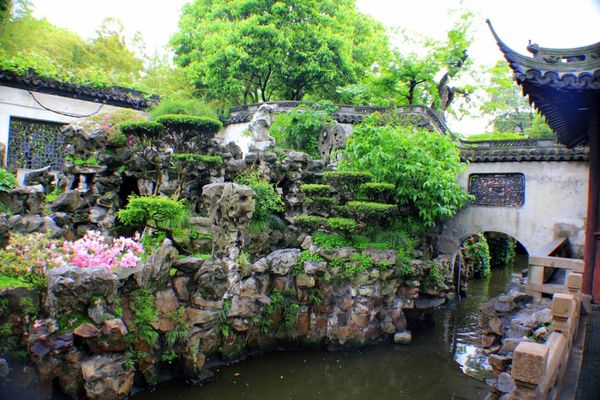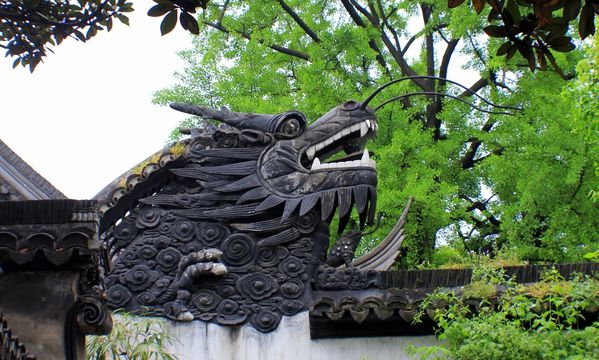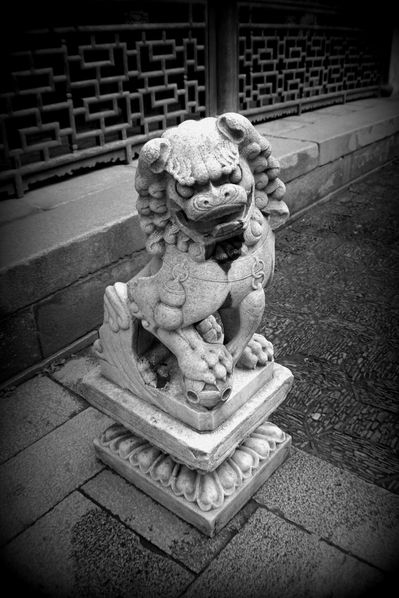 It was created around 1559 by a local official as a private garden for his father to spend his old days.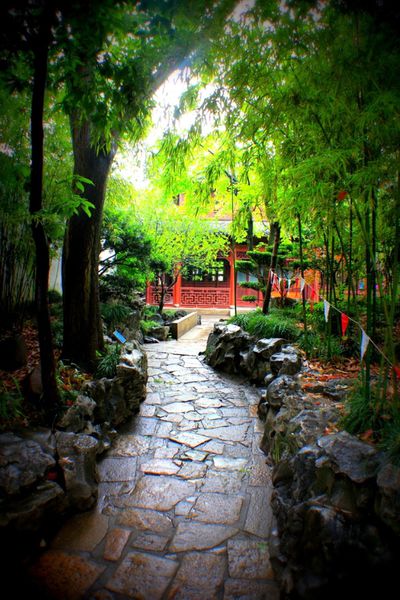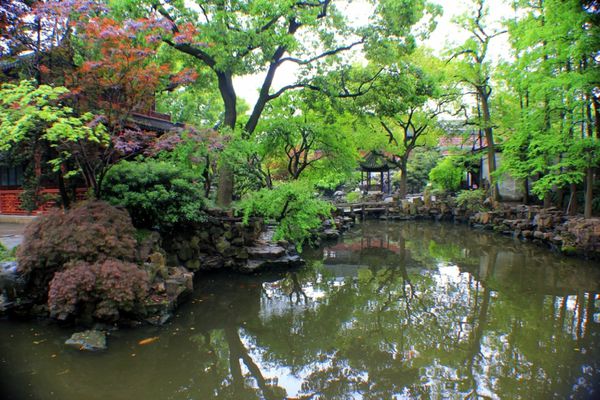 It is a classical Chinese garden from the Ming dynasty, encircled by an undulating dragon wall with few halls, bridges and some beautiful goldfish pounds. The atmosphere is relaxing and charming and you really feel you went outside of the city for a while.