Staying in Halong Bay for a second day, we start visiting different places. I do realize that everyone, who has been here, must have seen the same places, same grottoes maybe even the same monkeys… as Chris told me he did the same itinerary last year but with only two days in Halong Bay, we were well aware of that!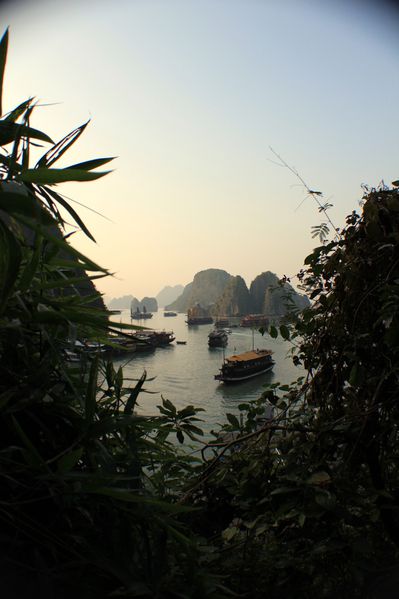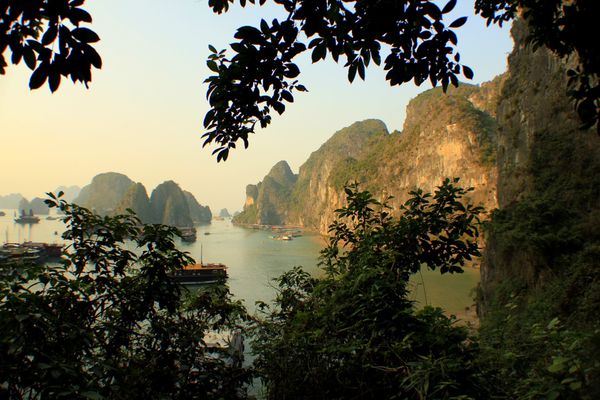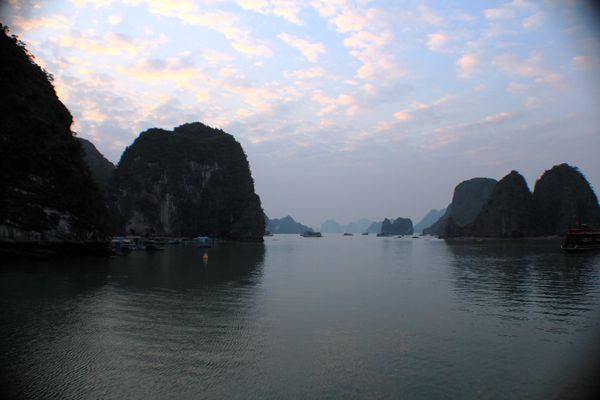 The stops on different islands were not long. The first stop was to visit huge caves where our guide started an endless explanation on the geologic evolution of Halong Bay (very interesting but hard to follow when you are on holiday!).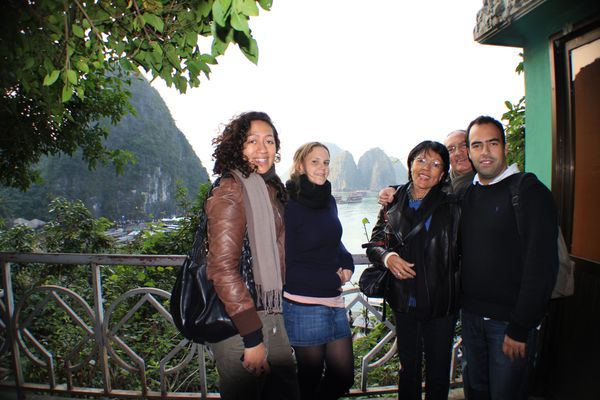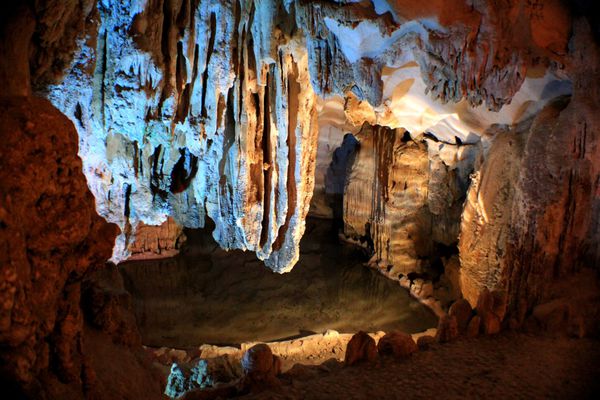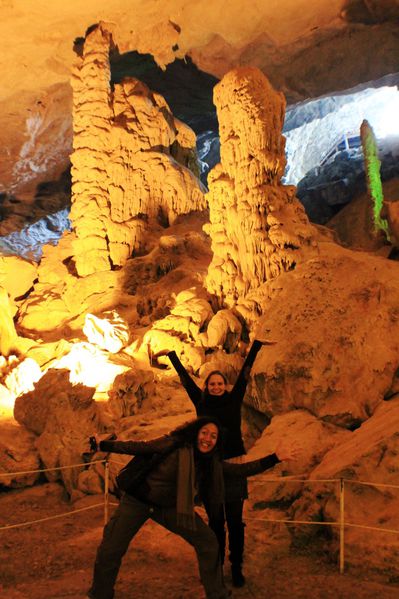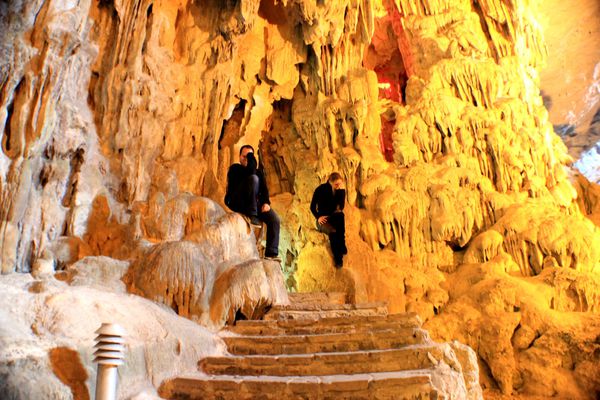 As there is not a lot to do on a boat in the evening when you are sailing in the middle of Halong bay, our crew decided that we should do a karaoke. Oh yes you read it well, they decide it for us!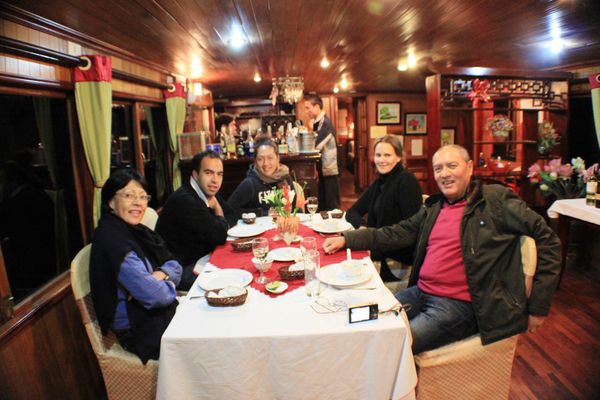 After few songs, we could already feel that some crew members wanted so badly to participate... so we gladly let them try... and guys, that's was an incredible moment, the guy was just SO into it, dancing and singing like it is own life was depending on his performance! Seriously what's is it with asian culture and karaoke ?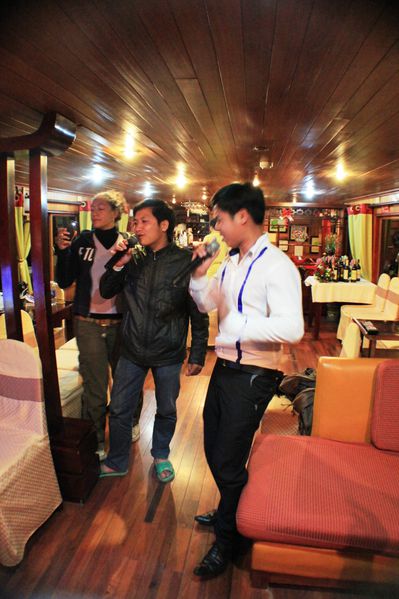 Stopping on a small beach must be strange as it was so cold outside but the view from the top of the mountain was definitely worth it.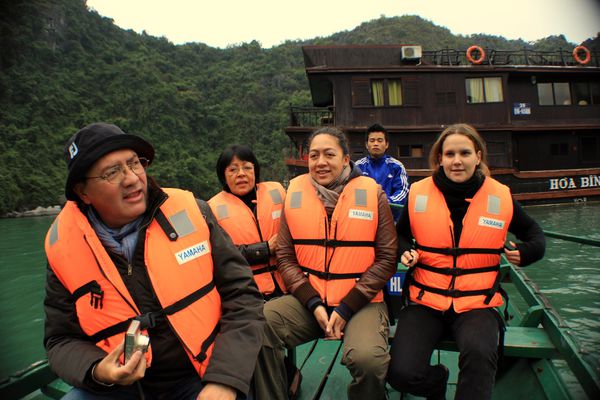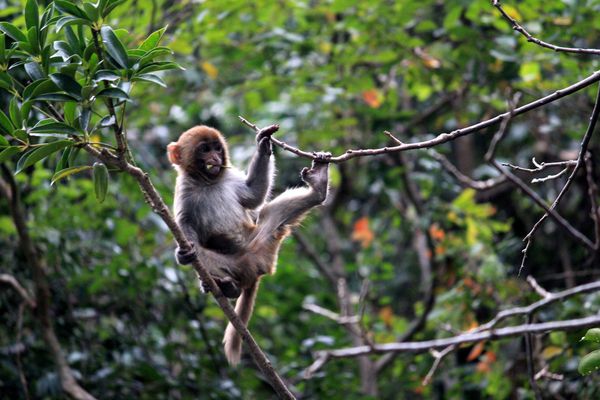 I think the official picture of the Halong Bay as World Heritage Site has been taken from here on a perfect sunny day. We were also lucky to have a nice weather and Xavier was able to take all the photos he wanted.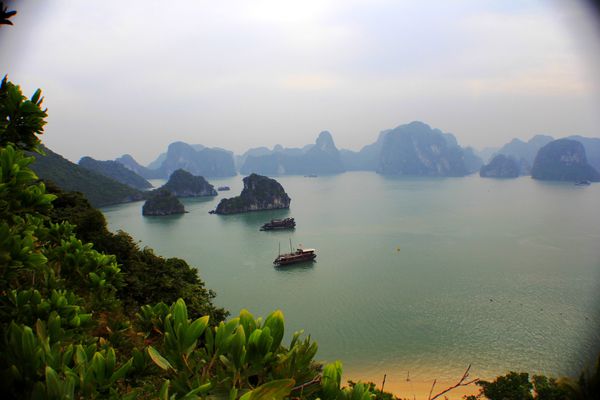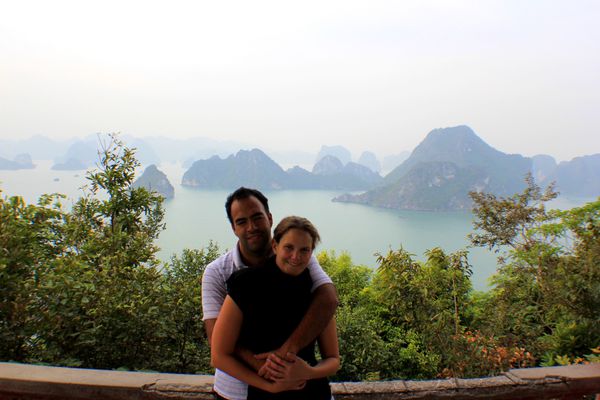 We were invited by our crew to stop on one of those floating fishing village to choose whatever we wanted to eat on the boat. It might be a difficult choice from small sharks to giant crabs...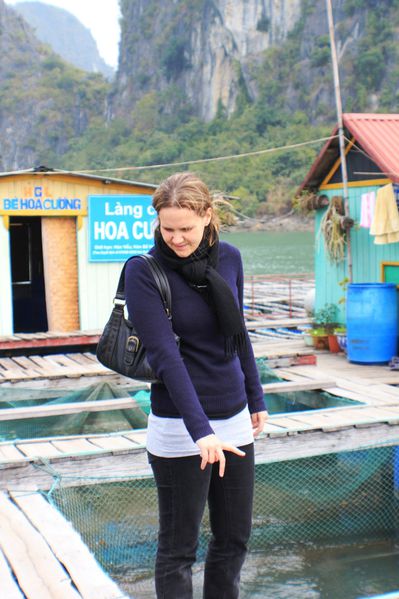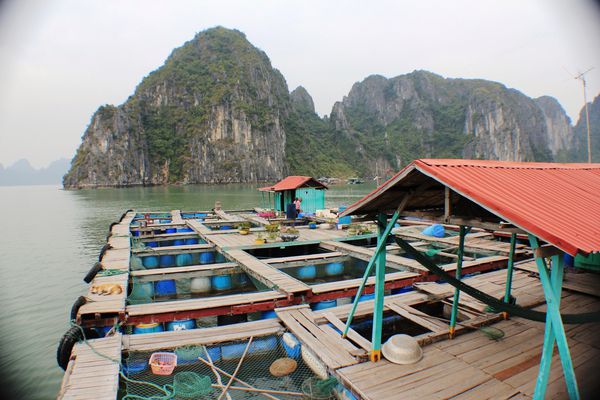 We ended up on Cat Ba Island which is one of the biggest island in the area. This place is well known in summer for its relaxing waterfront. However a stop here in winter is not essential as the life seems to considerably slow down druing winter in this town.