From food to Thai handicrafts, shoes, toys or jewelry, you will find everything in Chiang Mai's night market! It is also a very crowded place as bunch of tourists are going there as well, however this is part of the fun too!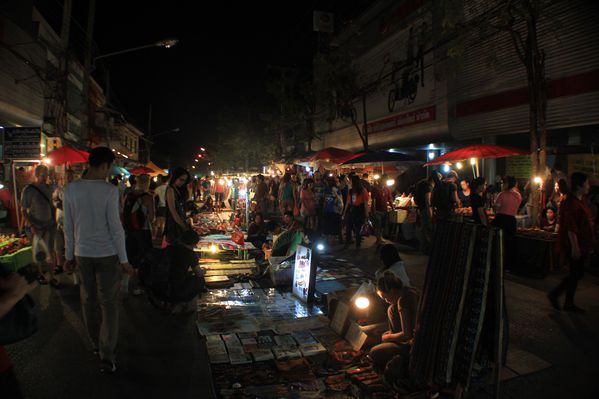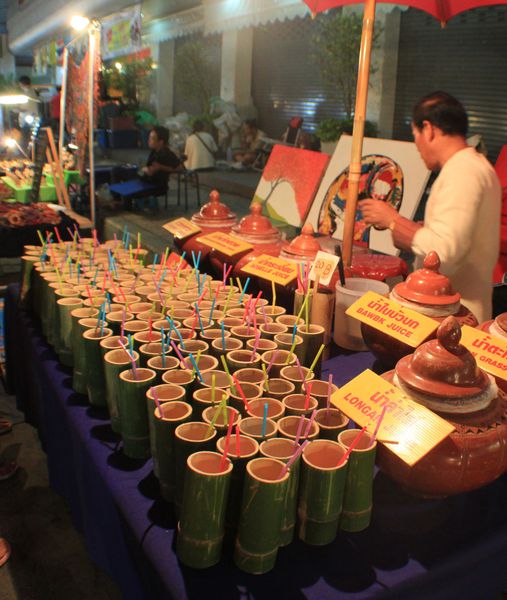 For the first time in our holiday's history, we bought some handicrafts, yeah!!! Not that we never liked anything before, it is just too much thinking in front of the stand that always ends up with us leaving empty handed.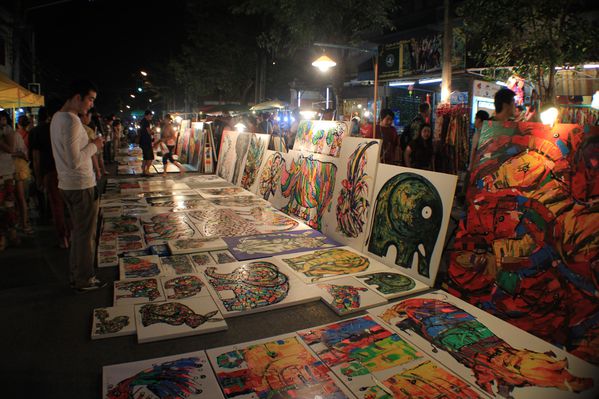 There are plenty small stalls to eat from which serves excellent food by the way and even cheaper than in a restaurant.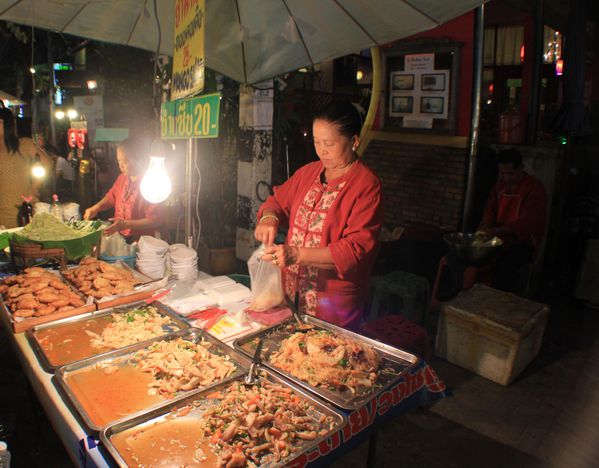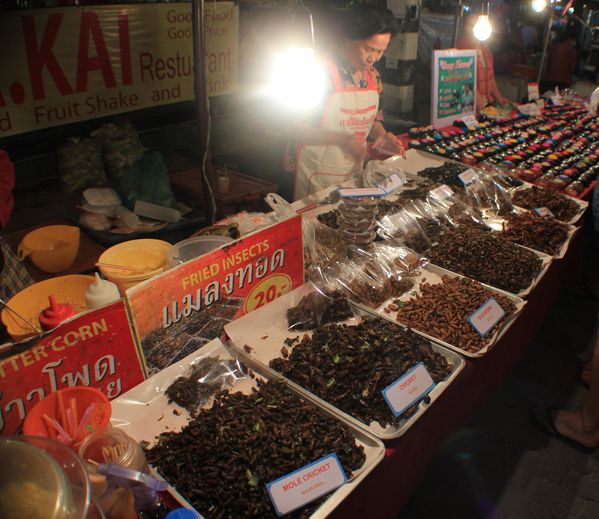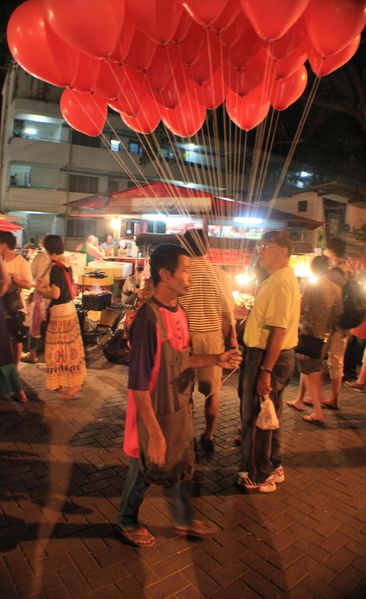 Few performances are displayed along the streets from well-known Thai group to cute kids playing traditional music.