During our cruise on the Pangalanes Canal, we did a night stop at the Palmarium private reserve. I highly recommend this stop!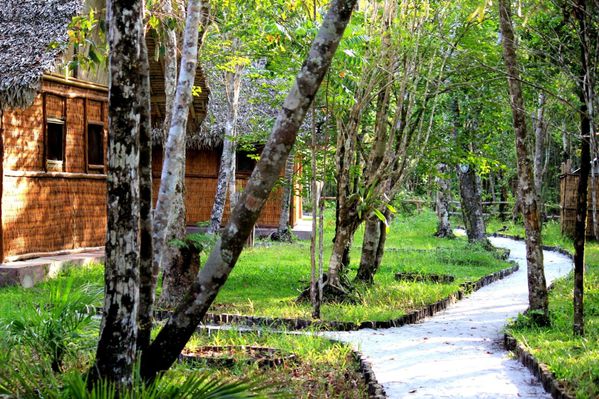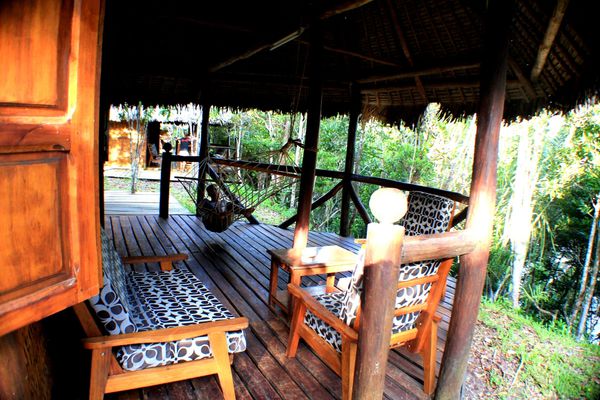 This place is a small private reserve with a lodge only reached by boat and the best place to see lemurs very close.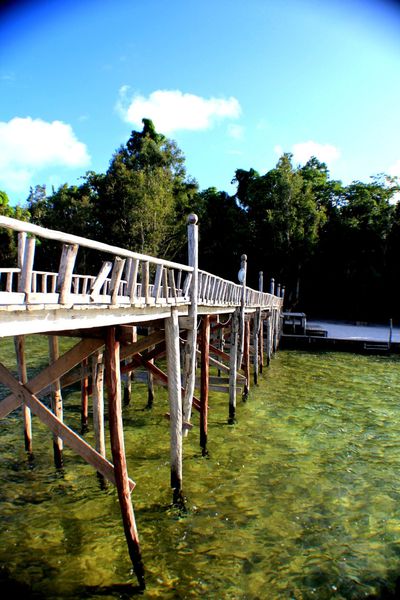 The lodge has several bungalows with private terrace where, if you are lucky like us, you will enjoy the visit of a family of lemurs... or spot some lazy one around the restaurant.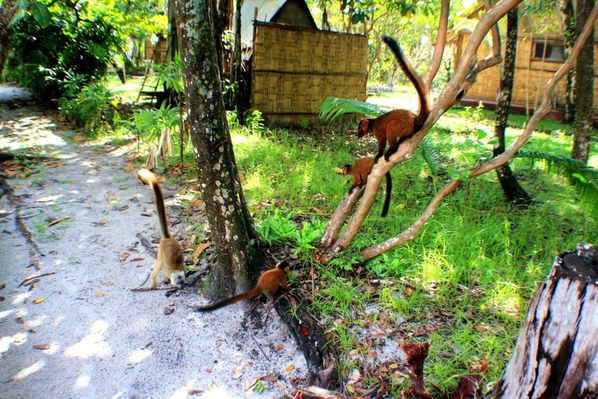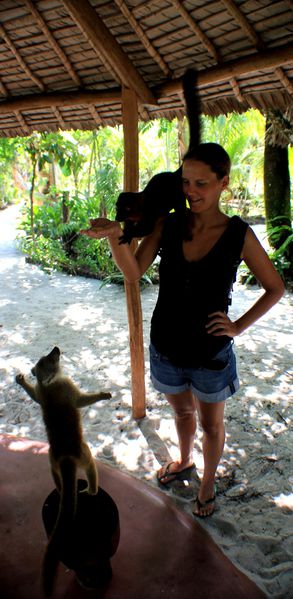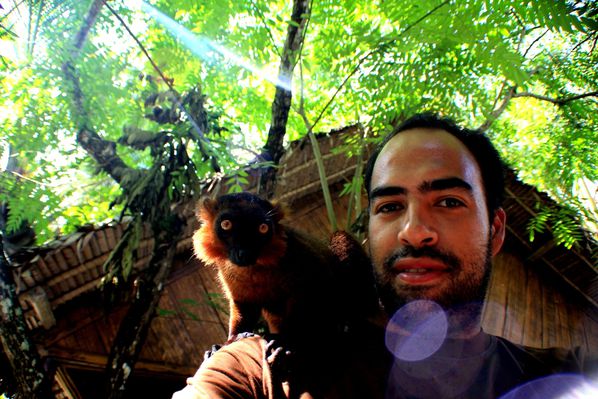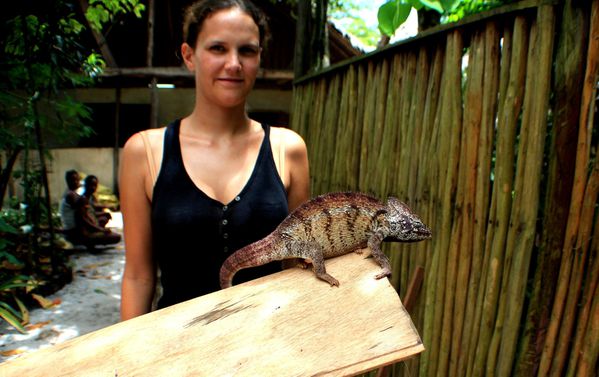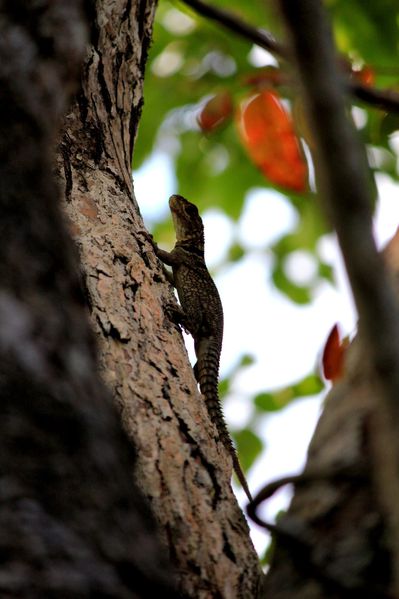 As this day was Xavier's birthday, we even enjoyed a huge cake prepared for the occasion (Thanks to Xav's parents who did call the lodge).