The food in Vietnam is just made from heaven, exactly as Cecile and Chris told us prior to our trip! With their restaurant recommendations, we have tried almost everything we could during our stay…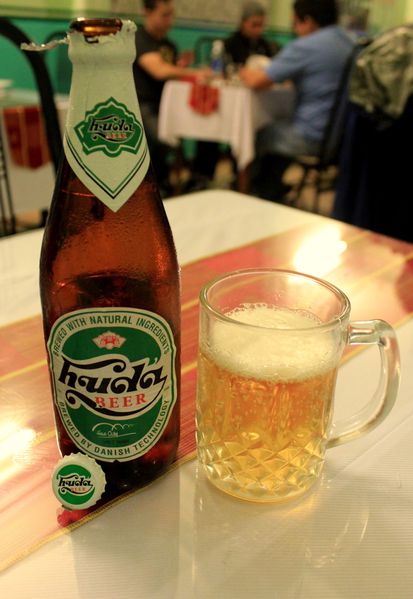 The range of restaurant is similar than the one in Hong Kong, you can eat street food for less than 1$US, choose a mid-range restaurant for a nice meal and cold drink at 5$US and go for the top end range with meal starting at 10-12$ US. Of course, we had to try all of them!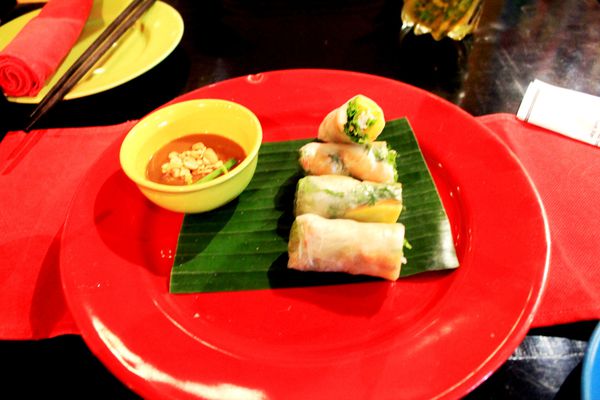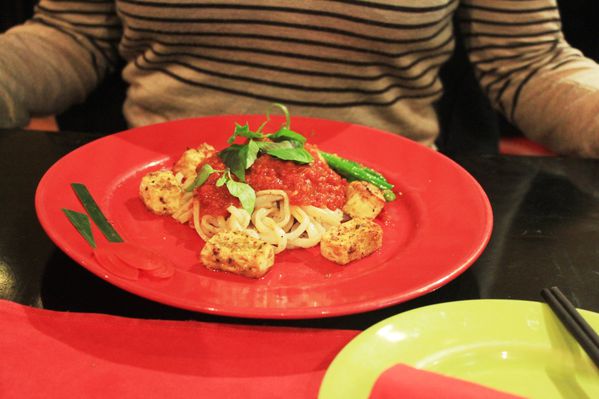 I found some of the best Vietnamese specialties in Hoi An, going from the wonton dumplings to the white roses (reminding us of the Xia Long Bao in HK…) to the popular pho (tasty rice noodle soup eating by locals for breakfast).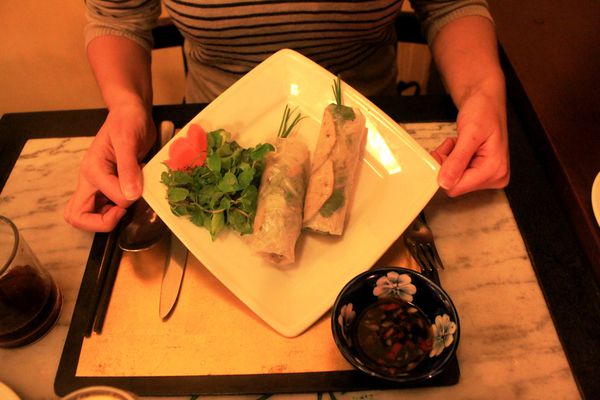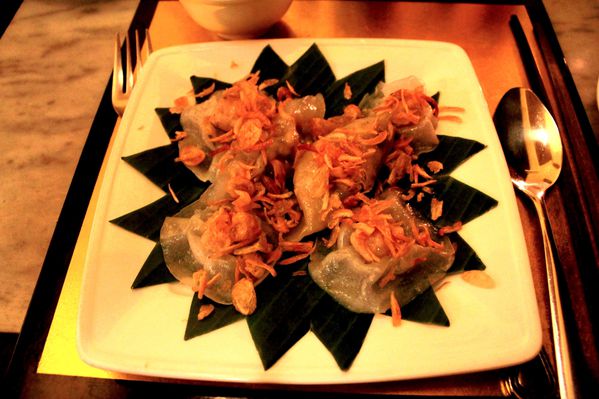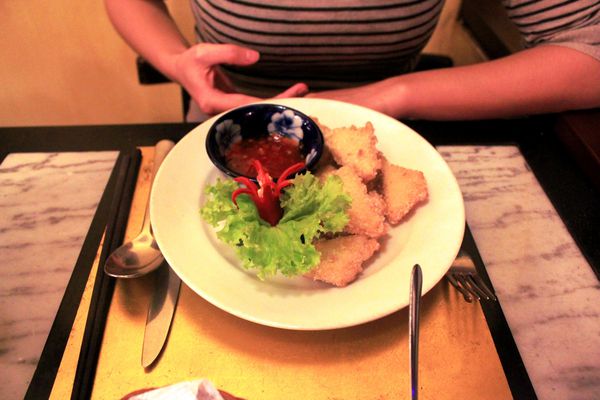 The fusion between French and Vietnamese kitchen was a nice surprise in Hanoi with delicious and tasty meals… The restaurants "Green Tangerine" and the "Green Mango" are a must! Just to look again at the pictures, I feel hungry!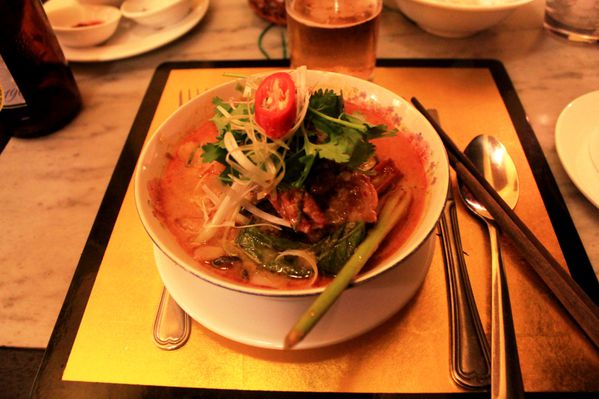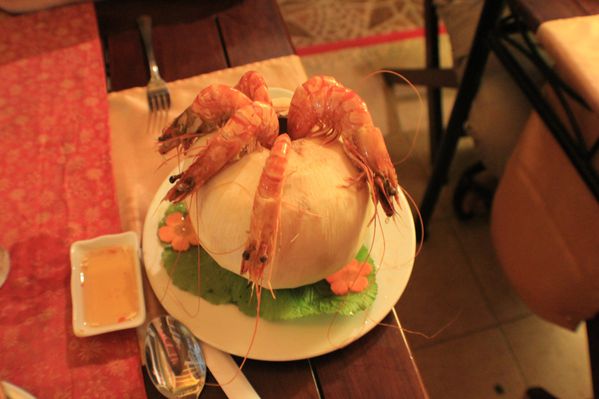 Sauteed noodles, curries and rice paper roll were a huge success with me. The only strange part was as a vegetarian I was always offered tofu – sweet tofu, grilled tofu, boiled tofu, tofu in sauce, steamed tofu… I have never eaten as much tofu as in Vietnam and I am now fully accustomed to the taste of it!