After visiting temples in Bali, it is time to discover one of them a bit different; the "Pura Tirtha Empul" meaning the temple of the Holy water.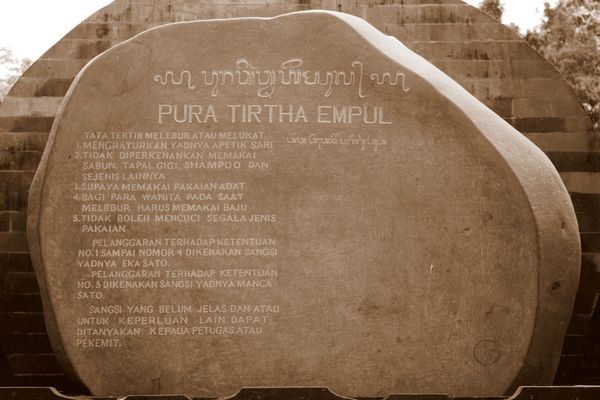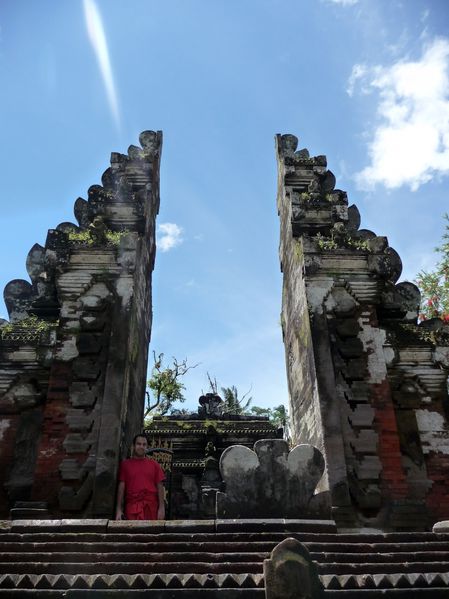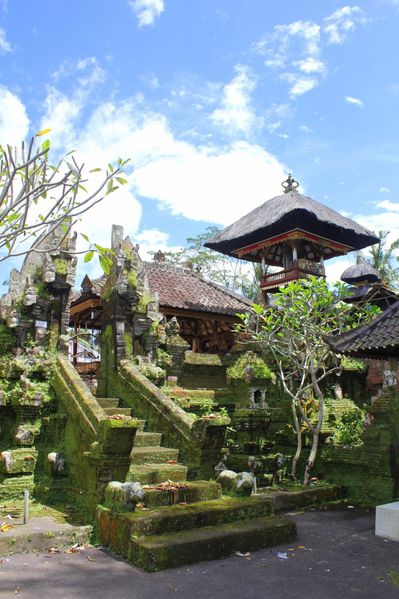 This temple is one of the most important one in the island as there is a sacred spring used in religious ceremonies. You will not be allow in the temple whitout a sarung around your hips hiding your legs and something to cover your shoulders. If you didn't know or forget about it, do not worry, you will be able to borrow one at the entrance.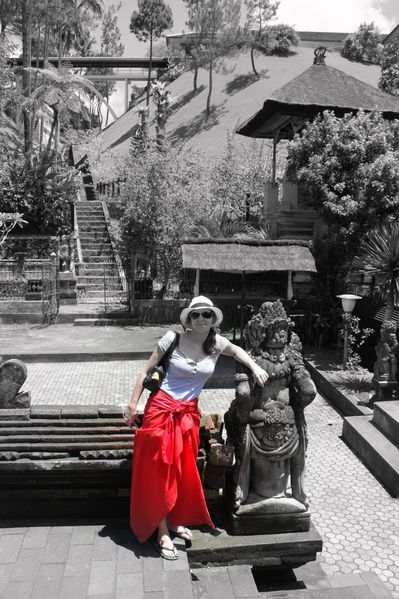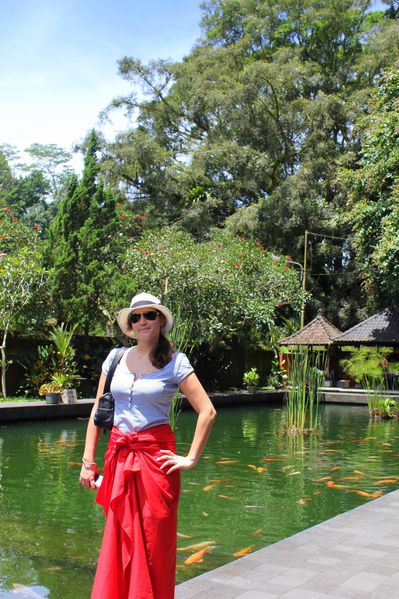 Inside the inner court, you can see a huge bathing pool where balinese people especially Hindus come to clean their spirit and body. It is supposed to cure illness as well. With this heat, you will think I should have probably jump in to refresh myself. I was afraid they might think I was not faith friendly so I didn't.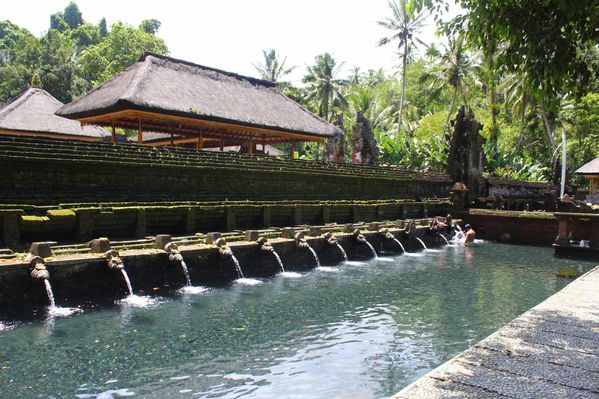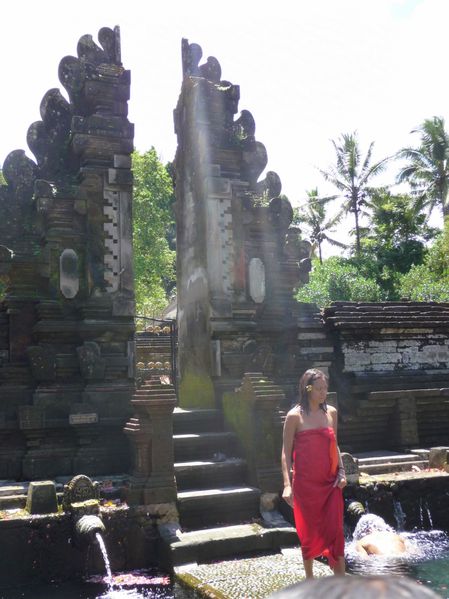 According to an old legend, this water revived the army of Indra and allowed them to defeat the King Maya Danawa. It was first a fight between good and evil. Some prayers even collect the water in bottles to take it back home!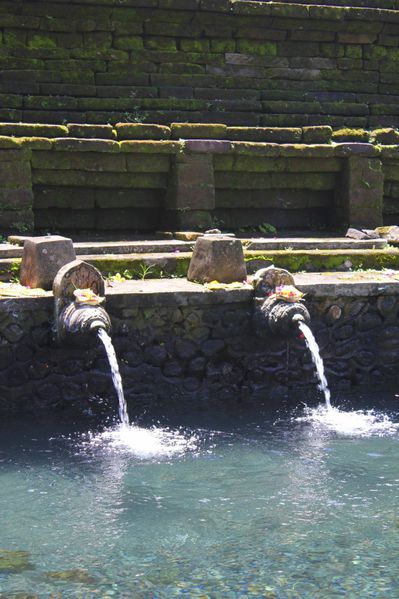 Again you don't have access to the whole temple as some part remains private for religious time.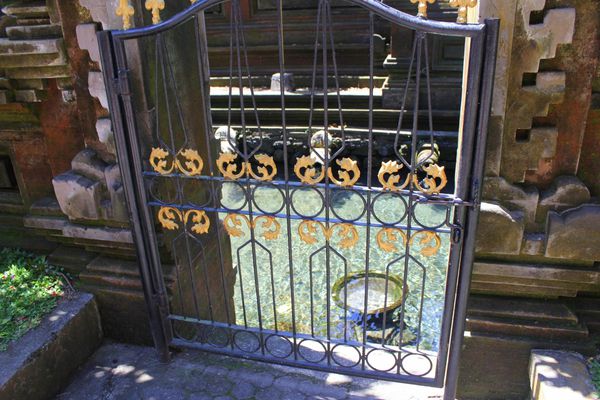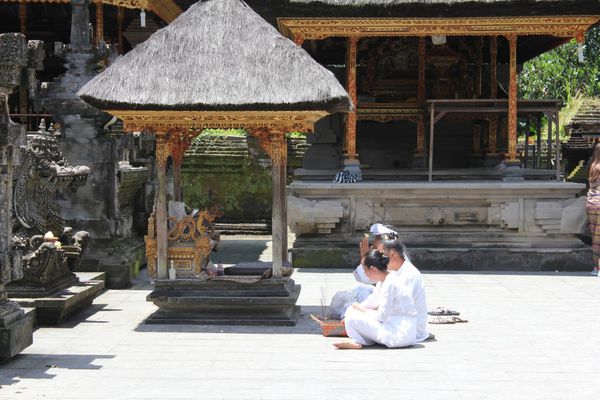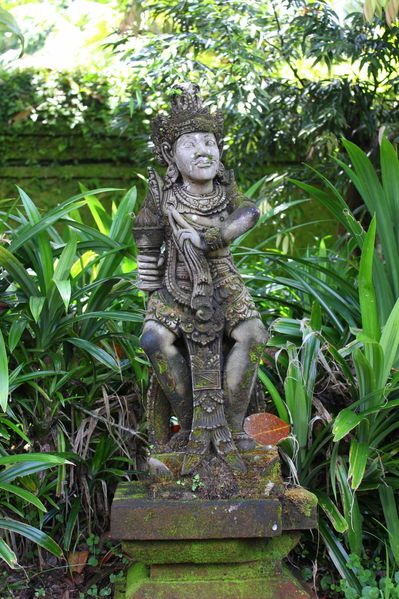 In some of the pools, people are not allowed to bath. Here is the clearest water I saw in the temple... Because they can't purify themself in it, people started to throw coins inside which is now totally forbidden.