The Pura Tanah Lot is one of the most popular temple in Bali. It is especially famous for its sunset but during a sunny morning you will be glad that you finally choose to avoid this crowded area at night! This name means the temple floating in the middle of the sea.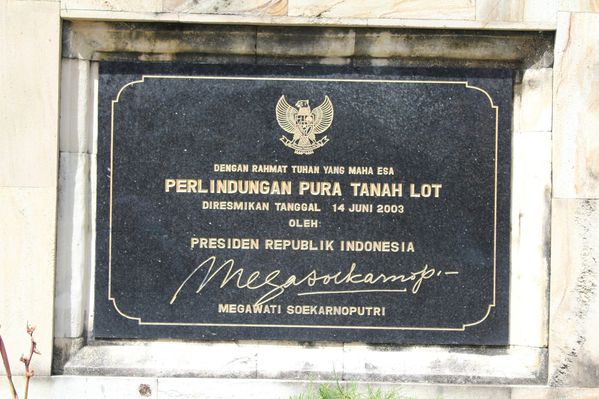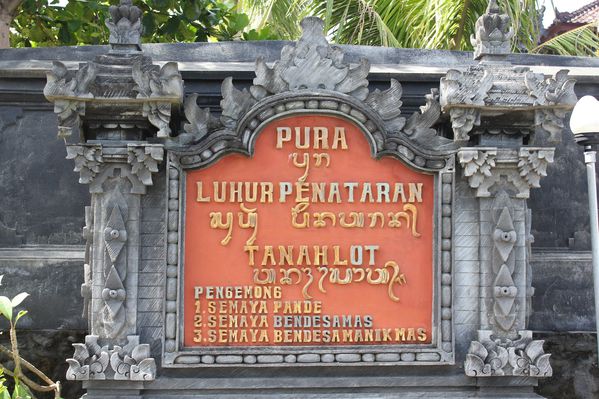 Ready to go?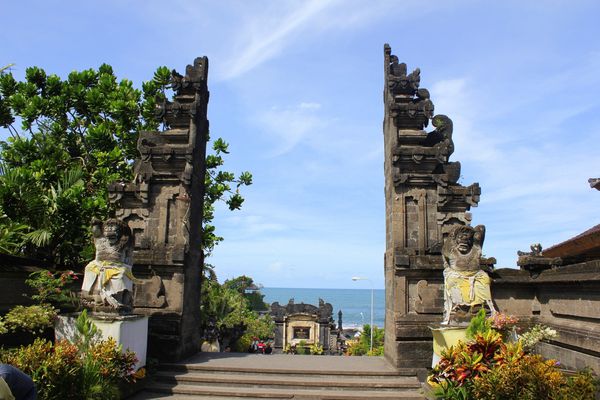 This temple is dedicated to the sea gods and poisonous snakes are supposed to guard the entrance from evil spirits. It is a one of the seven sea temples in Bali and the atmosphere is full of mythology. That's what the local guide will tell you to be sure you are not going to visit this temple alone.. We choose to do it by yourself but that's a personal choice and you can see the results...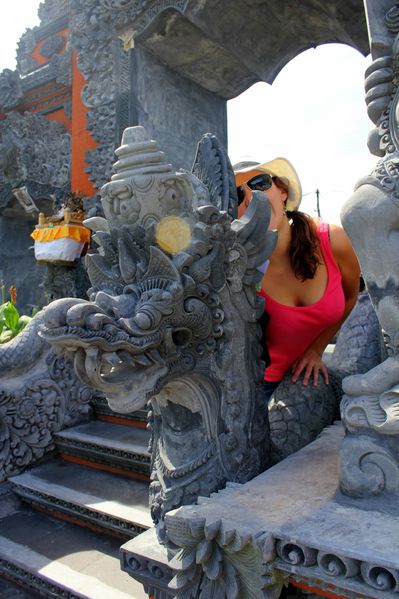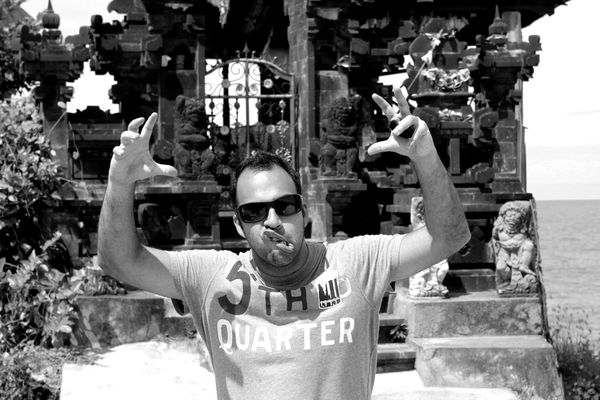 As we went there, we were more suprised to find so many local people coming along to pray here. It is always better than hordes of tourists!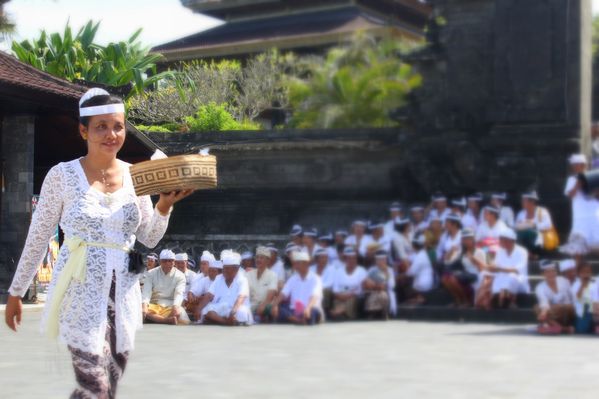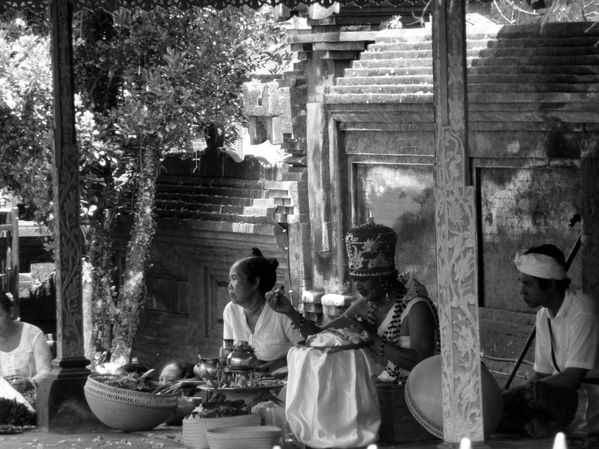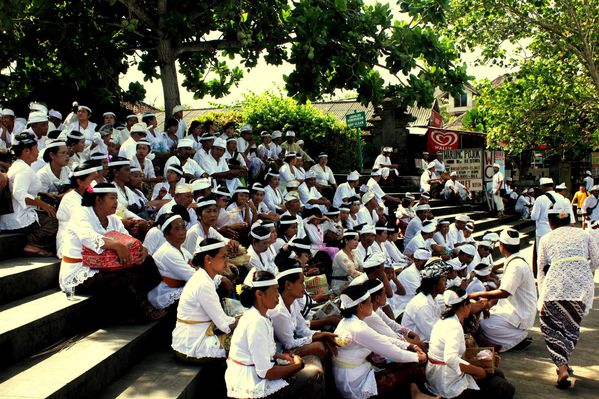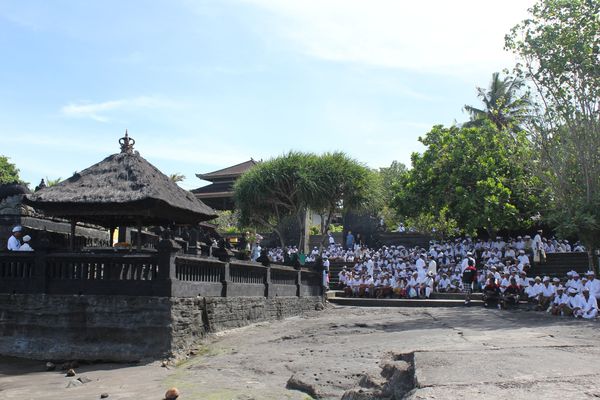 On the right side of the temple, you can find a path to go next to the ocean. The view is amazing and the gardens are just relaxing!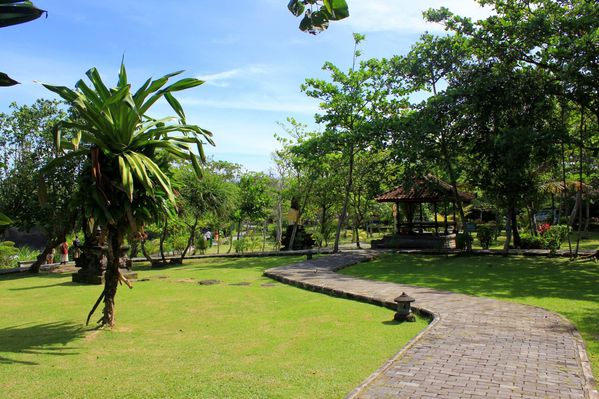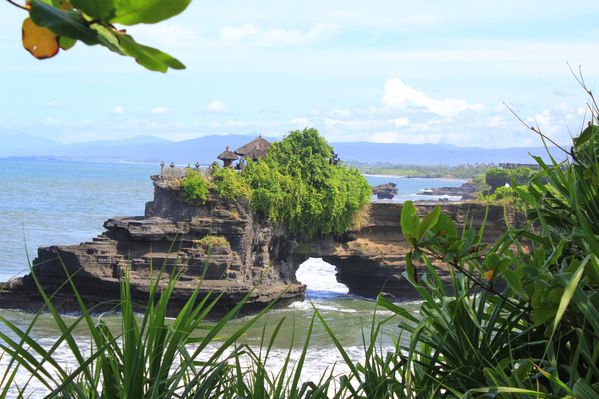 You can only access the temple at low tide as it is surrounded by water most of the time and with a guide. This rock configuration have been made by natural elements over the years.