In Lantau Island, just next to Hong Kong Island, I went to an ecological tour to see pink dolphins. After all the safaris done in South Africa, I needed to see some typical animals.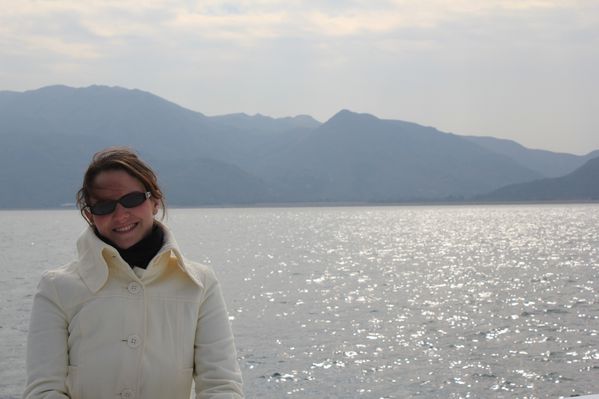 The pink dolphins are actually named "Chinese White Dolphins". The pink color is due to the blood flushing to regulate their temperature bodies. I think they are a very shy pink as you can see on those pictures not a bubble gum pink!
They live next to the airport and are sadly threatened by Hong Kong economic developments. It is almost impossible to miss them in the bay so you have to come to see them!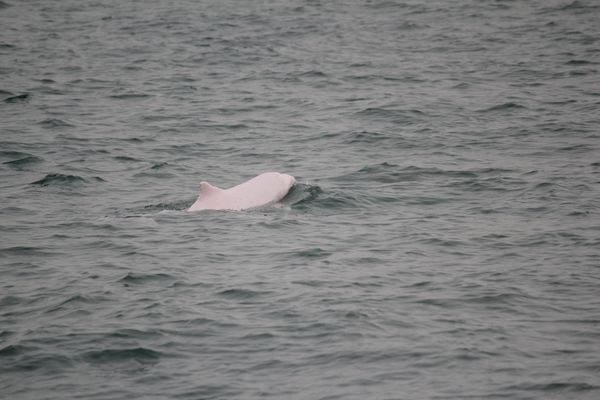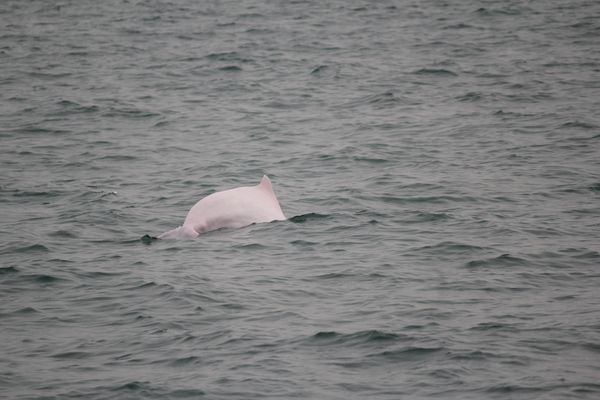 Hard to see an entire dolphin outside the water and when, eventually, you do, it is too late to take a picture!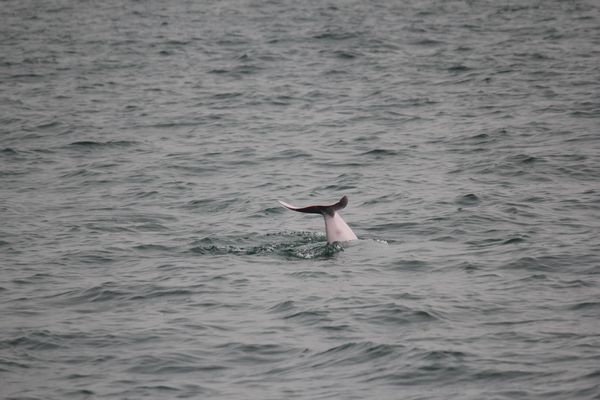 At birth, those dolphins are grey and they change to grey then pink when they are growing! A young dolphin will swim next to his mum during a long time so you can see both colored dophins next to each other.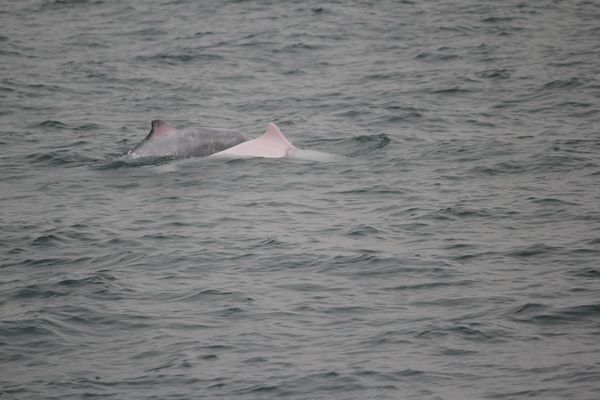 This morning we spotted at least ten differents dolphins. The operator we went with already gave names to some of them and is able to recognize them...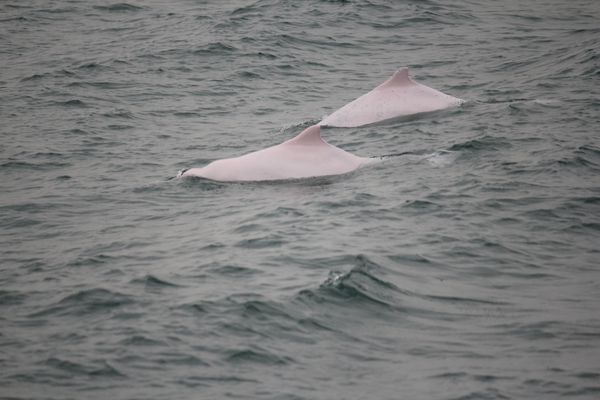 Also it is important to know that the boat we choosed is eco friendly so you are not there to disturb or chase them and the boat will stay some meters away to be sure that the doplhins dont get hurt.