On our way, we found a map of the Ping Shan Heritage trail; it was helpful to know where we were. Based on the description in our book, the same hike was described but without a map…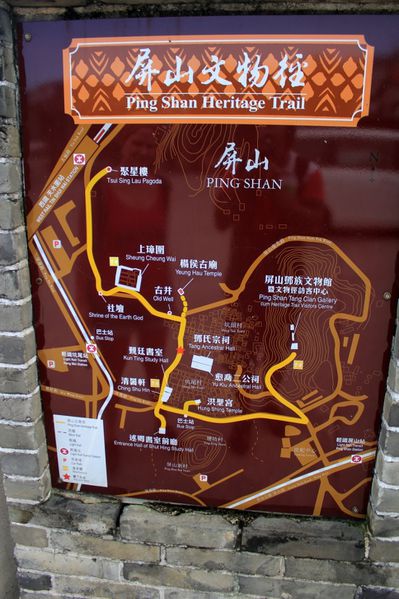 Two ancestral halls are the next stop on the trail. The Tang ancestral Hall and the Yu Kiu ancestral Hall are situated next to each other and look similar, except that the first one is older than the other...
As we were lucky, a village party was getting prepared inside the Tang ancestral Hall! As of today, the two halls are sometimes used as teaching halls for kids.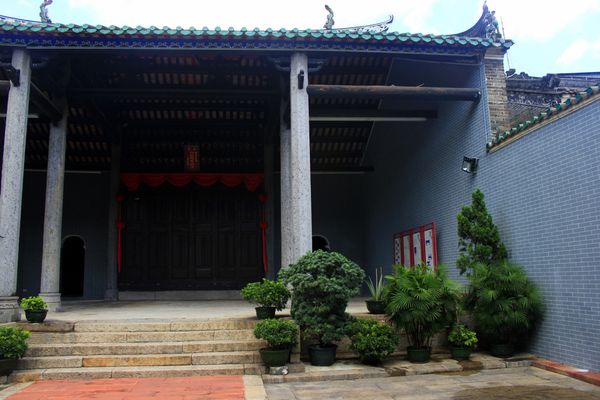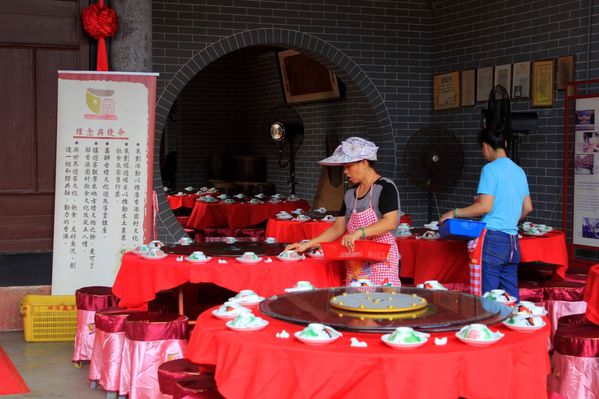 Here is one of the statues that adorn the roof of the halls.
Later on, we came in front of Sheung Cheung Wai, the only walled village on the trail. Inside the walls built to protect residents from pirates' attacks, few old houses still remain.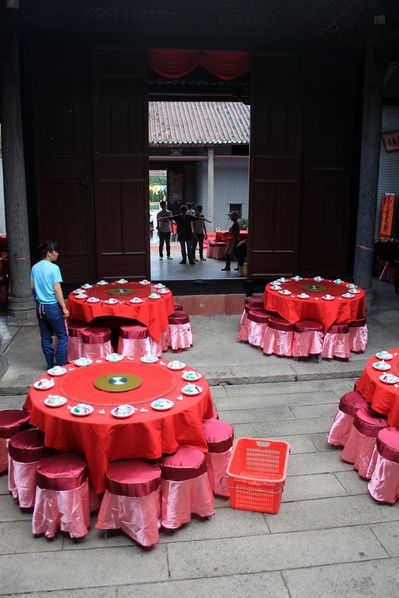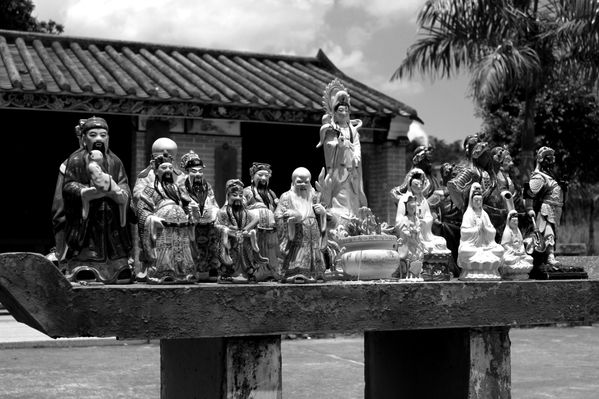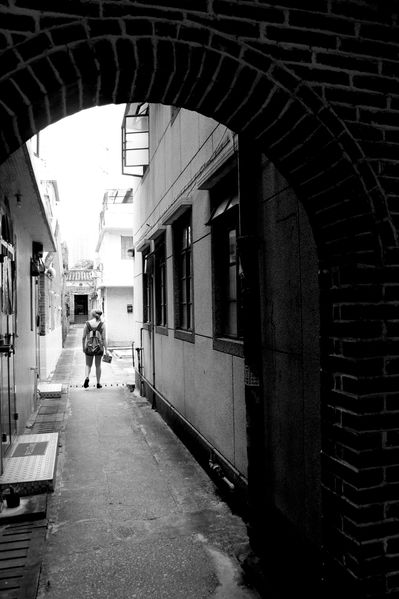 The Tsui Shing Lau pagoda is the oldest pagoda in Hong Kong and is also known as the "Pagoda of Gathering Stars". It was supposed to fight against evil spirits. Damaged by storm centuries ago, only three levels are intact and for feng shui reasons, it was decided to keep it that way.