I can't even remember how I came across this event… I saw it in 2012 while wandering around Central and I did remember it was around this time of the year so since few weeks I was randomly searching the words "pillow, fight, feather, HK" on internet.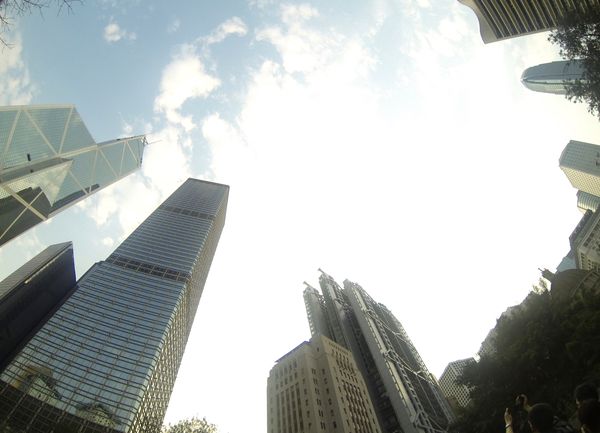 And guys, it was not hard to find! The 3rd International Pillow Fight was going to happen in April in Hong Kong. Organized by the blogger Tom G. (Check his blog here), this event had few very simple rules:
Bring your own pillow (without feather)

No swinging at people without pillows or with cameras

Extra points for hilarious costumes, pyjamas at least

Wait until the signal to begin

Be a good citizen and help clean up afterwards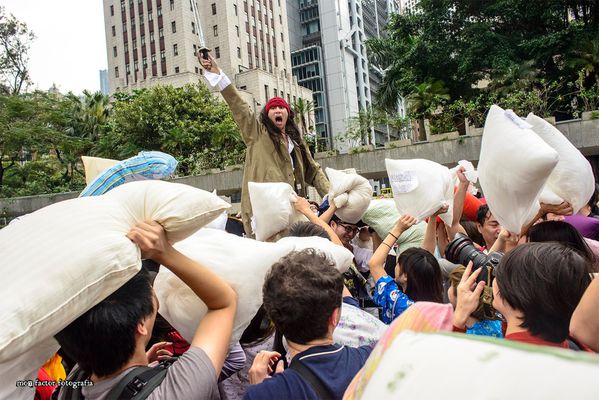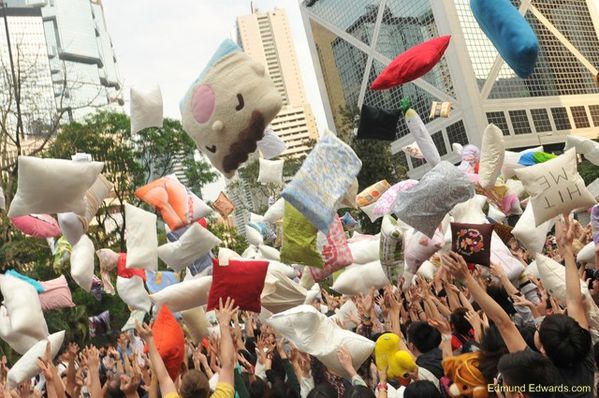 So on a Saturday afternoon; the signal was given to start the fight!
This was a hilarious moment!!!!! The fight is supposed to last for 1 hour; I thought I would not last longer than 10 minutes when I realized how tiring this is! I did use for the first time my Gopro camera but I am not too sure how to use it yet so let's wait and see if I manage to extract some nice video from the event. I lost my friends too many time, I launched a huge battle against the poor Winnie-the-pooh… I laugh so much and lost so many brain cells in the process I am sure ;)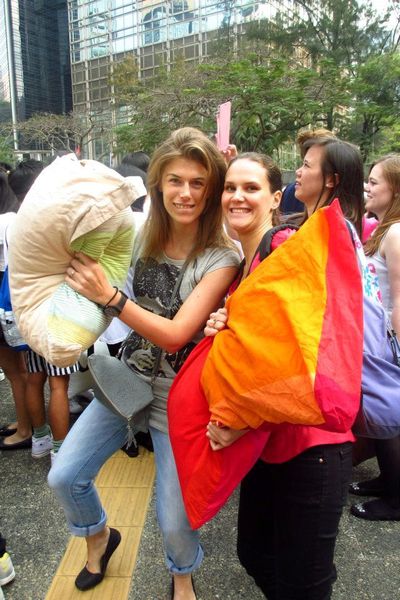 Some costume-fights were terrific to watch such as the Bruce Lee/Spiderman or the Winnie the Pooh/Spiderman!
Next year I will definitely do it again but with a costume this time.