Going to other islands from Phuket is done by boat. A lots of different companies are doing this trip and I soon realized a lot of young people were travelling alone in Thailand.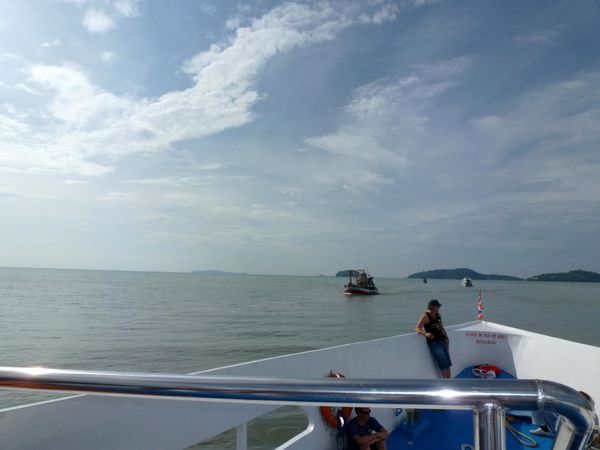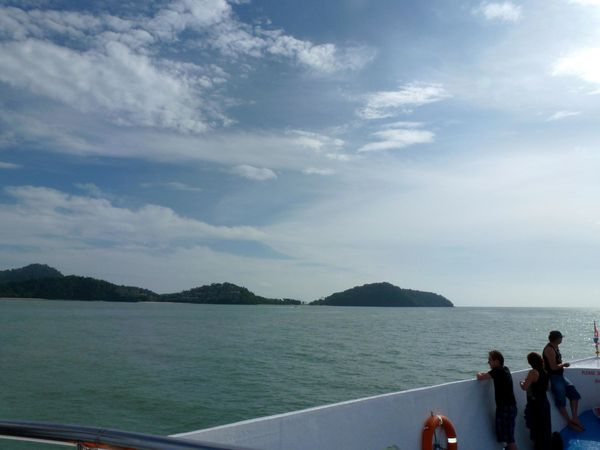 Two hours to reach Koh Phi Phi island is more than enough to get badly sunburned! Marine, who already went to this island before, had the perfect tip for the transport... get a plastic chair from the back of the boat, go the front of the boat right under the captain cabine and enjoy the trip with the best view and the best place for 2 hours!! Thanks buddy, it was a great idea!!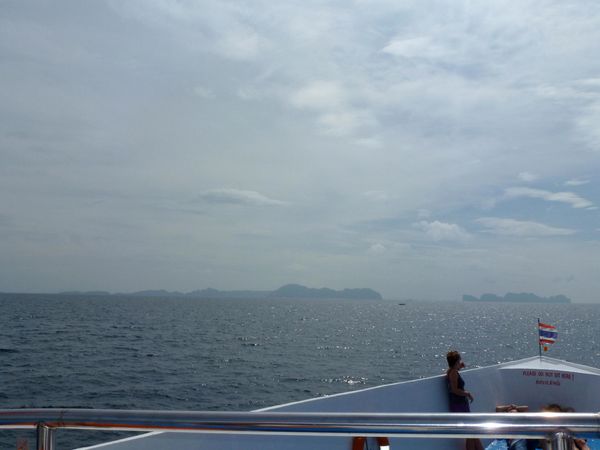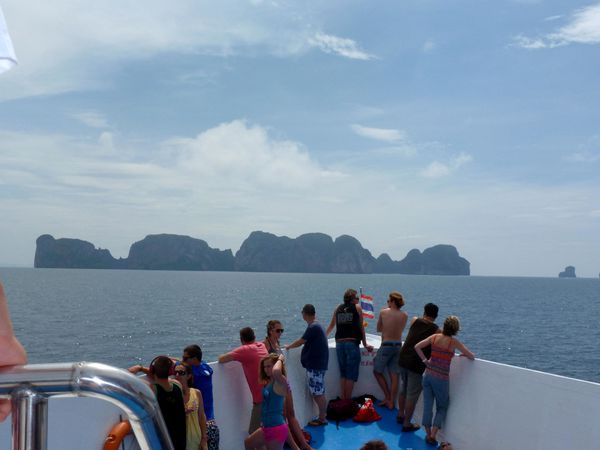 Koh Phi Phi is well know for its partying and various islands.
I am staying only a short day as this was a diving trip and not necessary a party trip. I think that was a very good decision as I soon realized that the crowded atmosphere in Koh Phi Phi is much more different than the relaxing and quietness of the nearby Koh Lanta!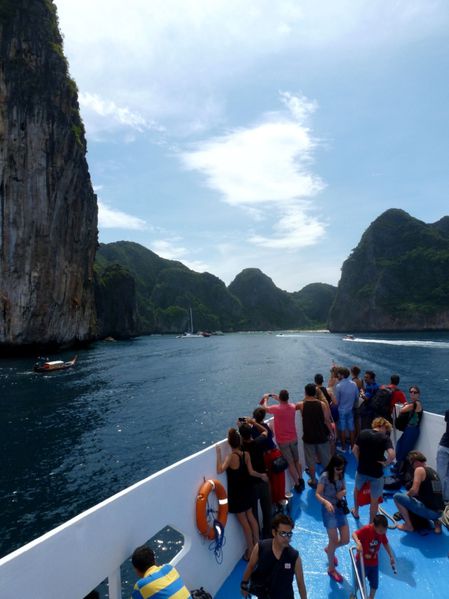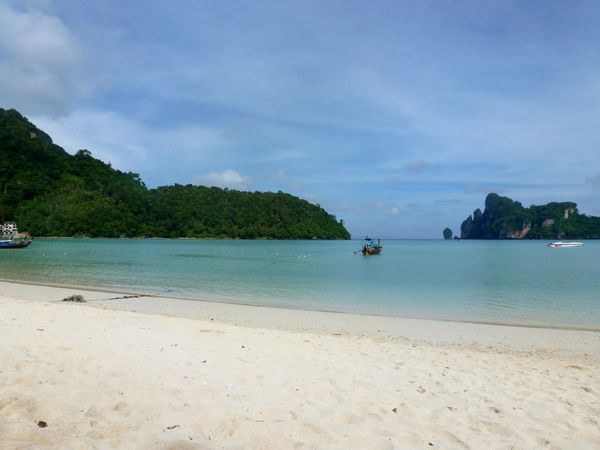 However, during the day, lots of tourists are hanging around the small islands so Koh Phi Phi beaches are very quiet.
This place was hardly hit by the tsunami in 2004 and as of today you can still see remaining devastated - destroyed places next to the beach.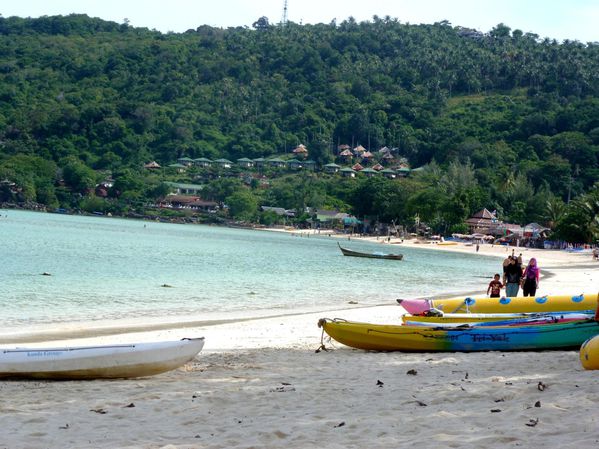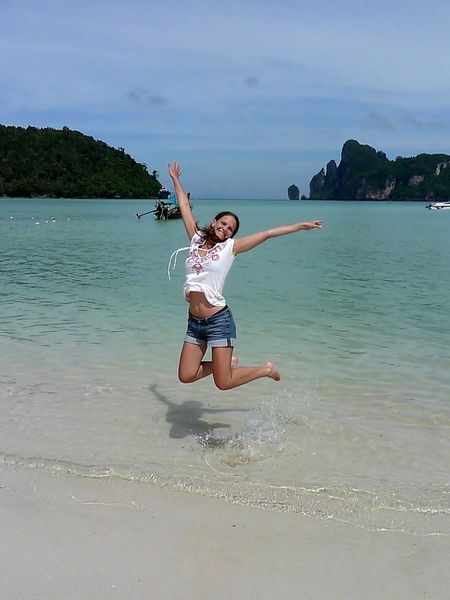 To share with you how busy this place can be and remember, it is not even high season yet!