I wanted to share with you few pics of funny moments or amazing things in Taipei so here you go!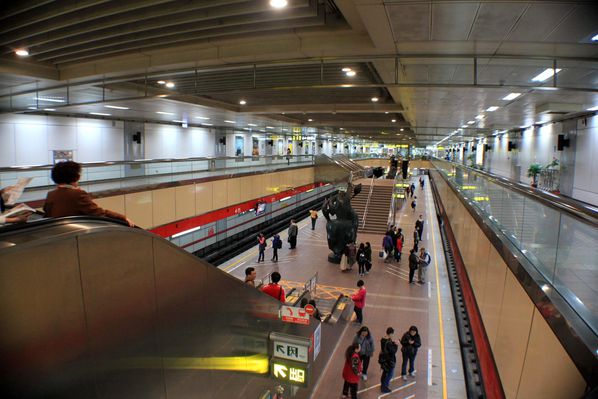 Taipei MRT is as clean as the HK's one with huge stations to canalize the flow of passengers every day. In every station you will find public toilets which are very helpful by the way. For the ladies, a display of the real time use of the women's room is also available… no need to queue for hours anymore!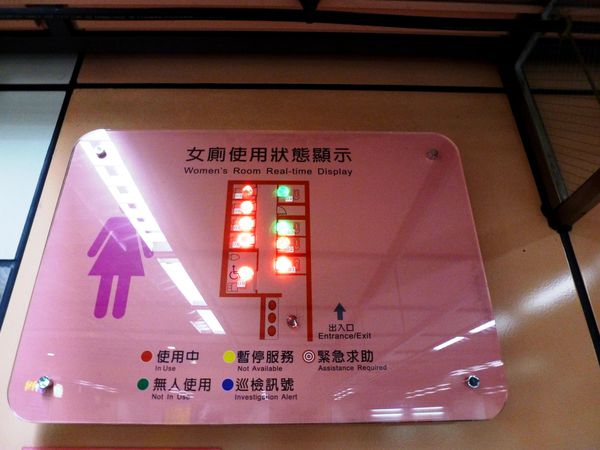 On the platform, women can wait the train in a specific zone controlled by cameras. If you are going out late and afraid to go back home alone, this is also quite helpful even if I doubt a camera will be the best help against a physical aggression.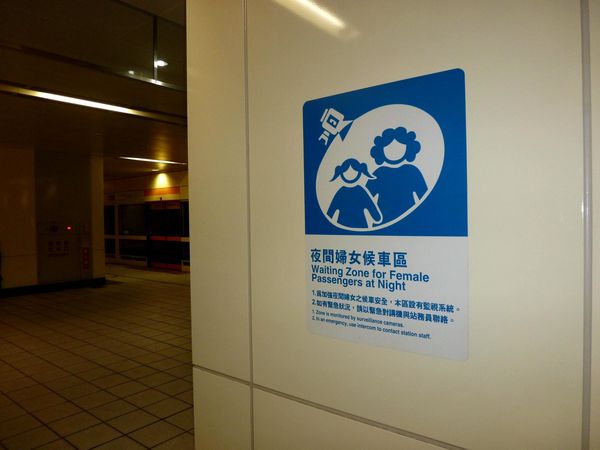 The pedestrian road crossing in Taipei is also weird. On top of the normal crossings at an intersection, you will also find diagonal crossings – it seems it is called 4-Way crossings here.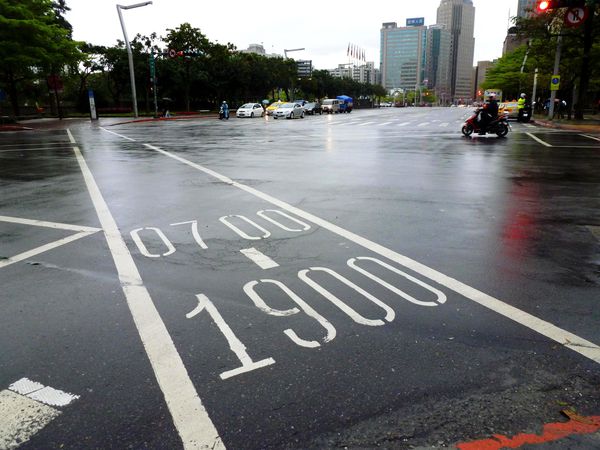 Use of these 4-Way crossings is only permitted during the hours written on the floor (7 to 10 here). It might save you a bit of time when you are going somewhere but it is also dangerous for pedestrians if they are not fully aware of the environment and the actual time.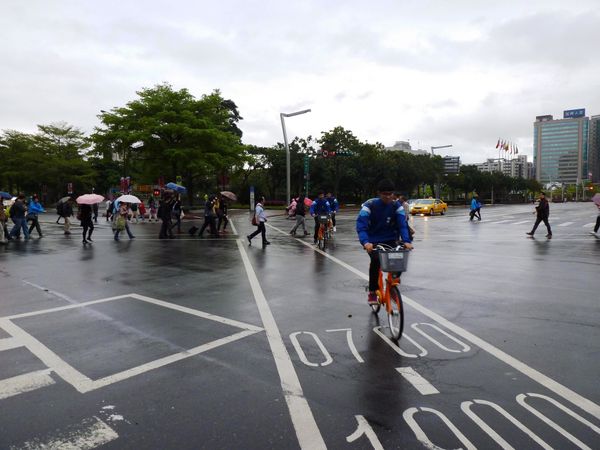 Another local tradition seems to be these TV- restaurants. Customers are all eating in front of one big screen or lots of small one. The noise from these restaurants is not that bad considering there is so many movies playing at the same time. I am not sure I would like to eat in one of these restaurants, would you?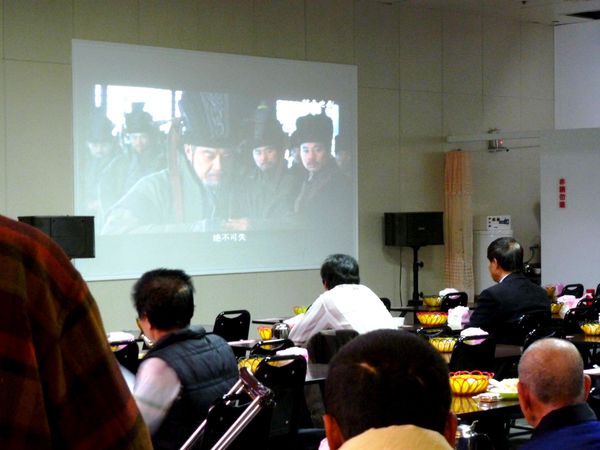 To finish on a light touch, a cute pig as a pet seems normal in Taipei's streets… I am wondering if she is keeping it to eat it or not!