While you are visiting Ocean Park, we decided to go to the Giant Panda Habitat as I never saw in my life pandas. It could seem crazy but as far as I can remember, I was never in front of one of them in real life!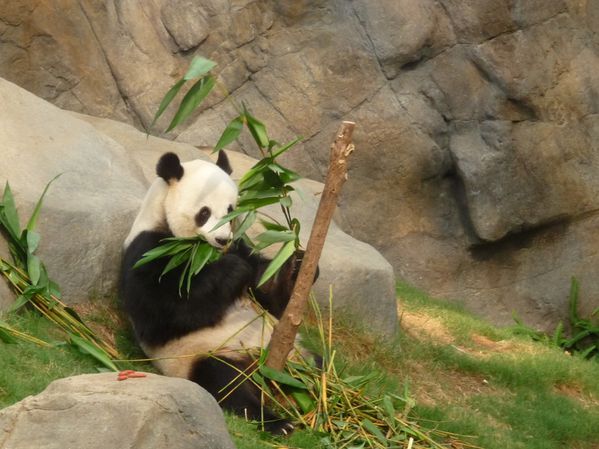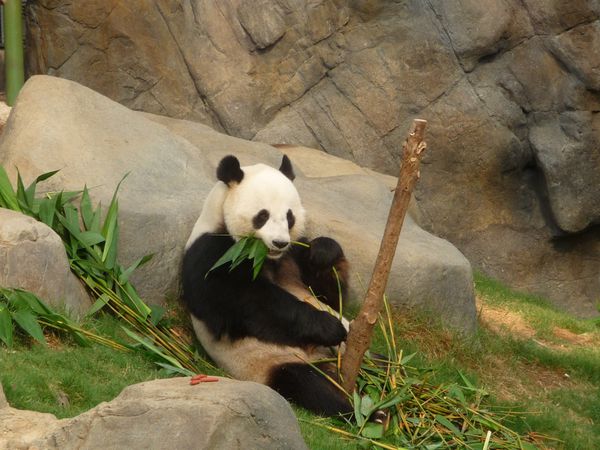 It is a highly endangered animal as there are an estimated 1500 to 3000 giant pandas left in the wild. Those two were given to Hong Kong in 1997 by China as a symbol to the return of HK to Chinese sovereignty.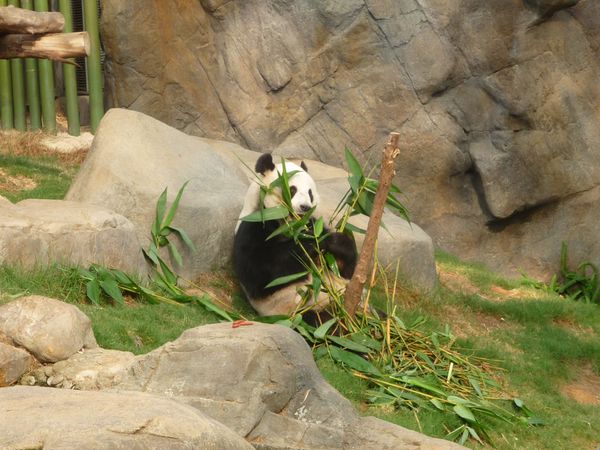 Looking at them was funny as I found they had almost a human behavior. They seat like us, eat like us… They were so cute!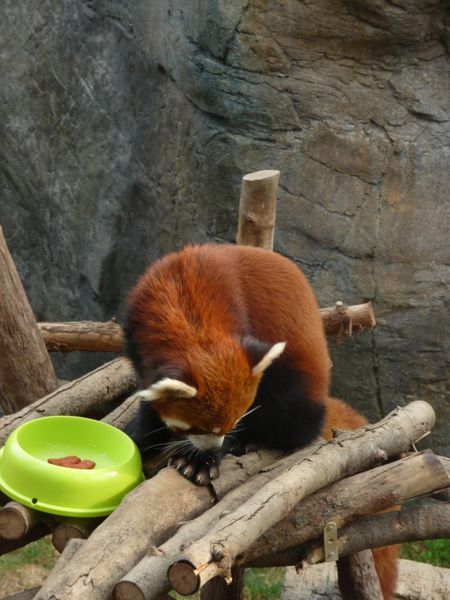 The red pandas are also a Chinese addition to the park. It is named like that because of their red fur of course, and they are normally found around the Himalayan area. They are way smaller than their neighbors!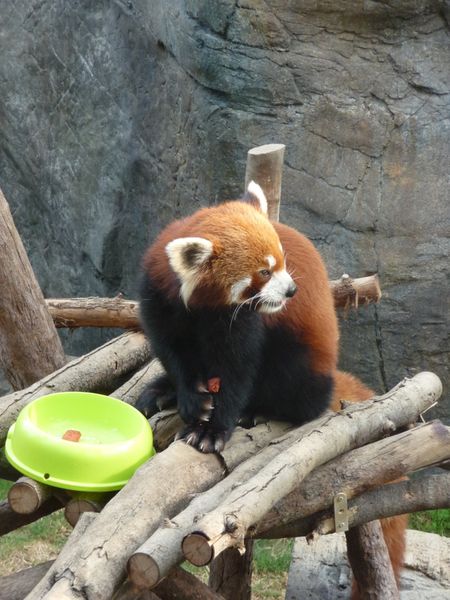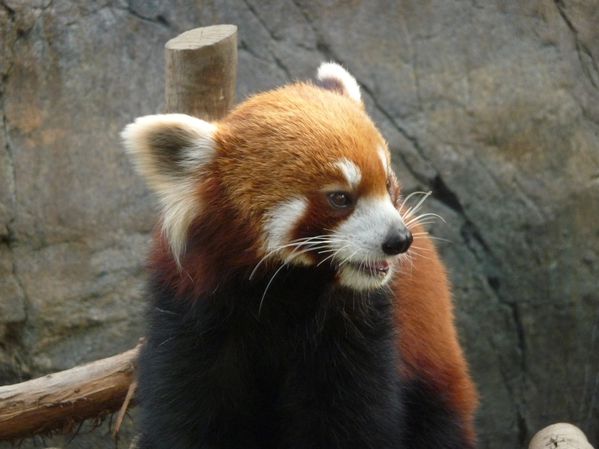 After looking at those pandas, we went to visit the Goldfish Pagoda, a major attraction here as in Chinese culture the goldfish is a symbol of good fortune, peace and friendship. More than 300 varieties exist today and the one presented here just look scary! It was only weird goldfishes with unnatural appearance: from huge tails to enormous bubbly eyes…