After few days in Central Vietnam, we are taking a night train to Ninh Binh – around 12 hours in a soft sleeper compartment! The bed was small but surprisingly comfortable; of course, I slept from the departure until our stop in Ninh Binh which was not the case for Xavier... I still don't understand why he couldn't sleep ;)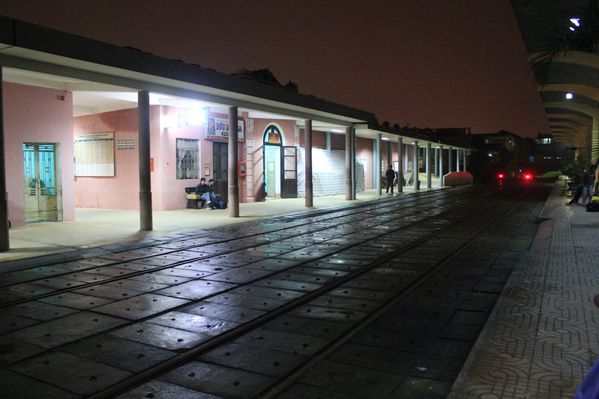 Recently awake, we went straight to our guesthouse where our host arranged a huge breakfast and we could take a shower before going on a motorbike tour to discover this area. No time to waist when you visit a new country!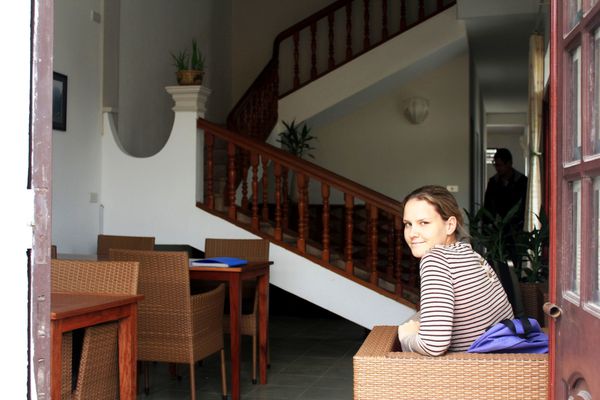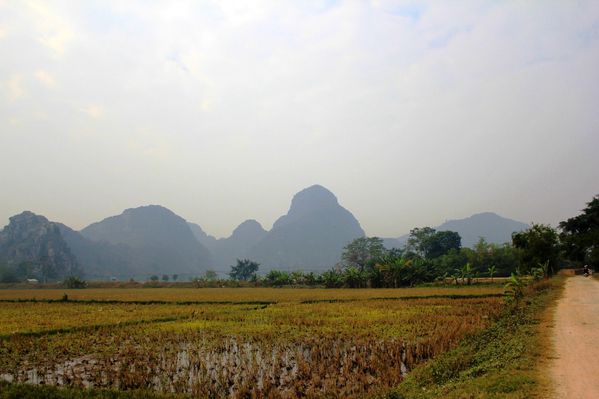 Famous for its rice fields and Limestone Mountains, Ninh Binh is known as the Halong Bay on Earth. The scenery is incredibly majestic here!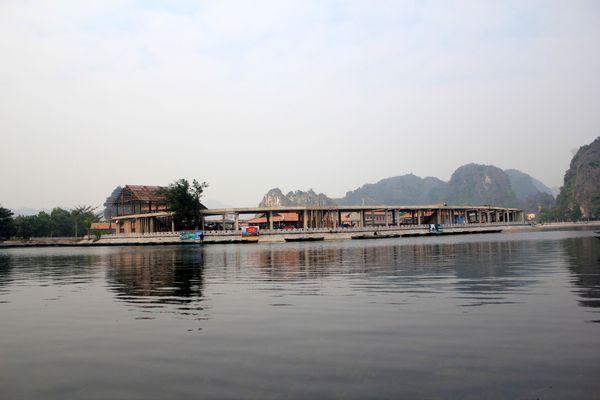 Our fist stop, Tam Coc, can be discovered on a sampan boat rowed by a local lady. The ride takes you through the mountain on the rice fields with lotus flowers.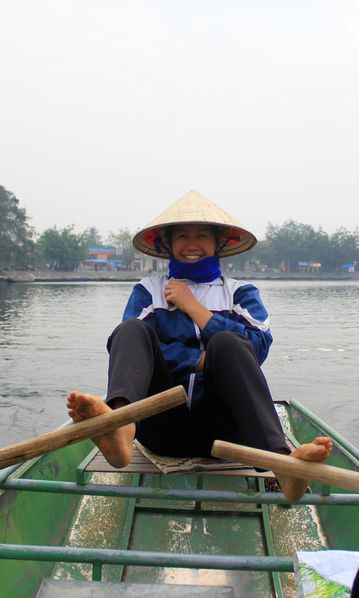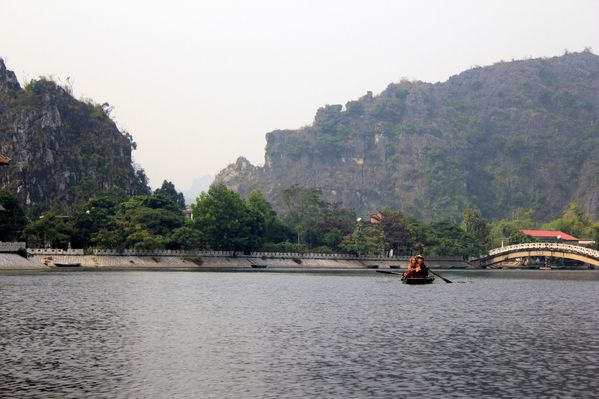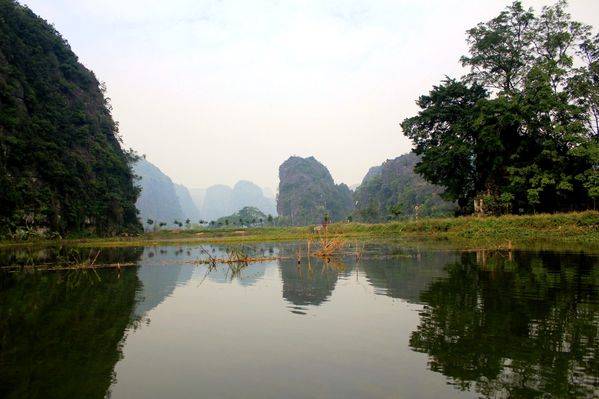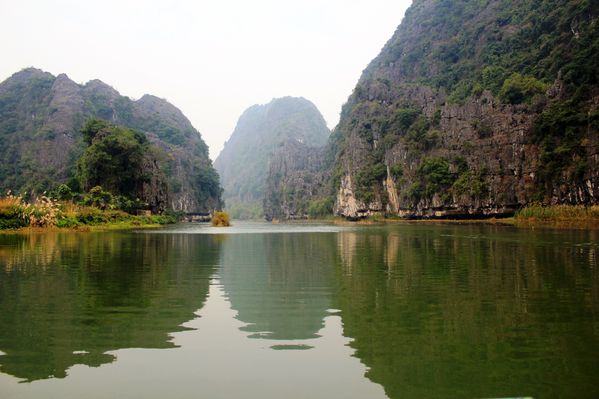 Natural caves have appeared from the erosion and the scenery is a pure pleasure for the eyes!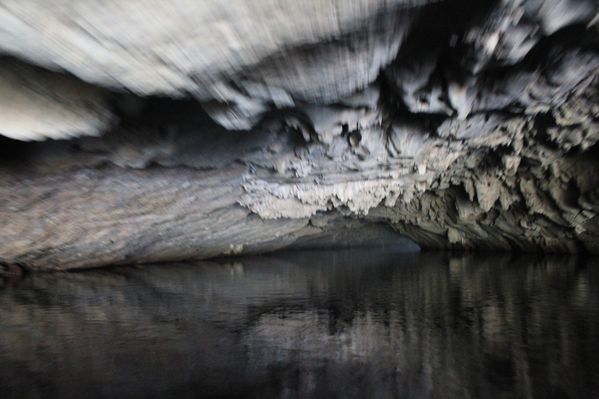 Locals can be found fishing or harvesting the rice field planted along the river.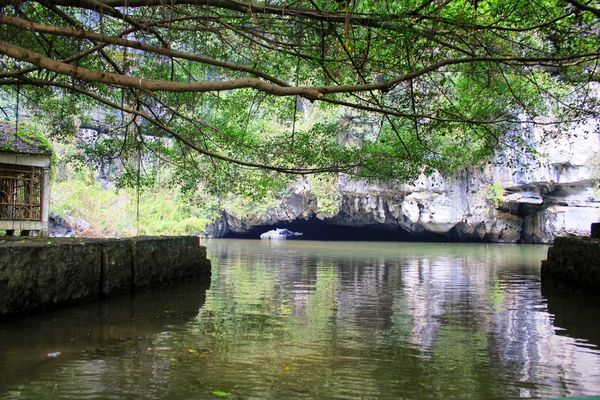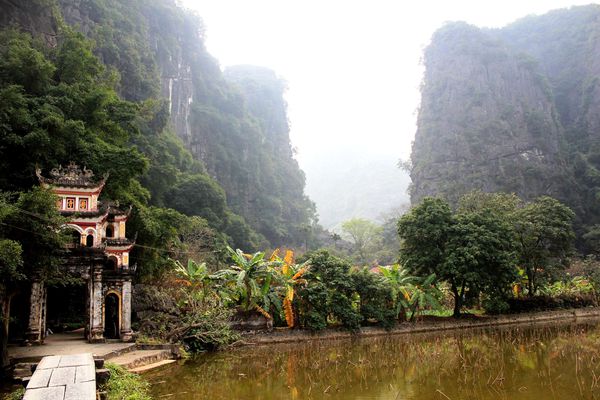 We were surprised to find only few tourists in Ninh Binh, this place doesn't have any restaurants and bars to look for, and we will have to eat in our guest house... at 6pm diner was served so I let you imagine how early was our bed time. We almost had the town for us!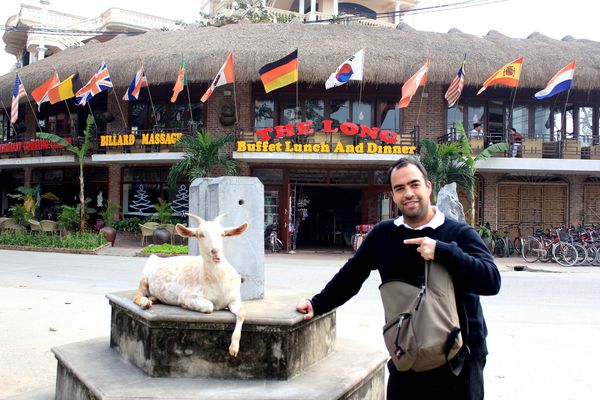 Lunch was also an experience when Xaveir tried one of their famous specialties: goat meat. You normally have toeat their private parts (I will say that to stay polite) but luckily for us, it was not included in our menu!