In the country park of Tai Mo Shan, there are some hidden waterfalls. It is not known but a lot of people or no one wanted to go there at the same time than us. We were alone for a big part of our trek!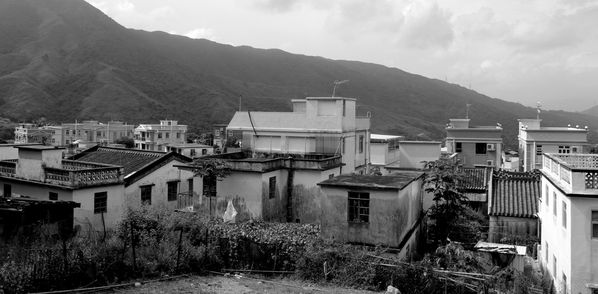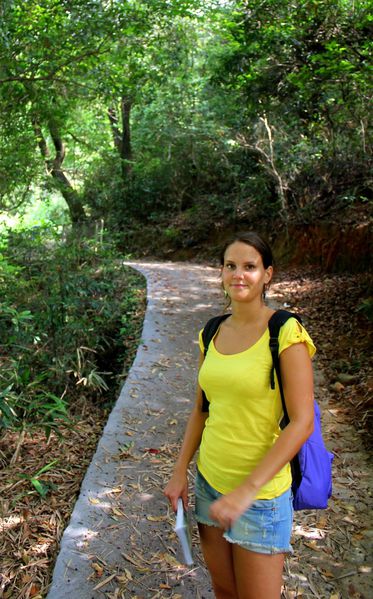 Starting from the Ng Tung Chai village with a red mark, the footpath quickly disappears at a temple…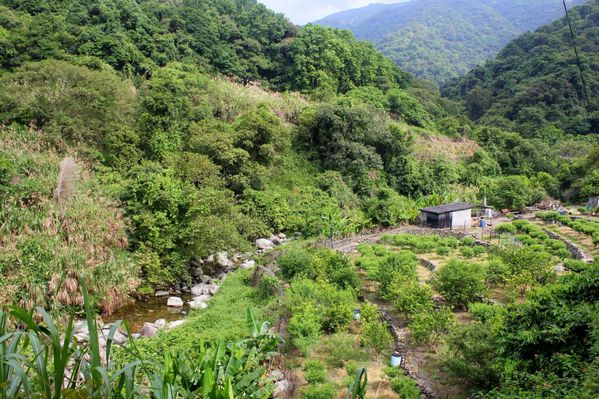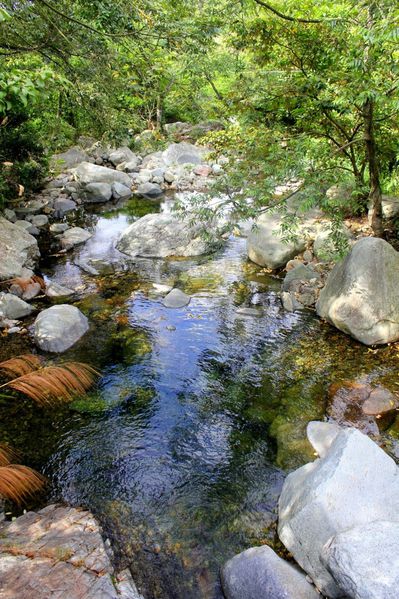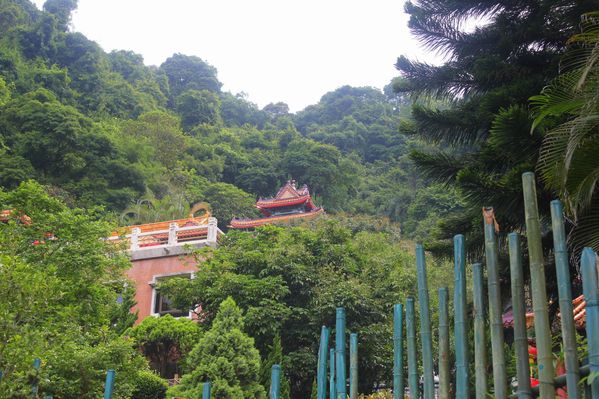 From now on, the road becomes a forest trail. On the way, you can hear the water flowing down and a lot of birds singing. It was a relaxing experience first when we got to the bottom fall then to the middle fall.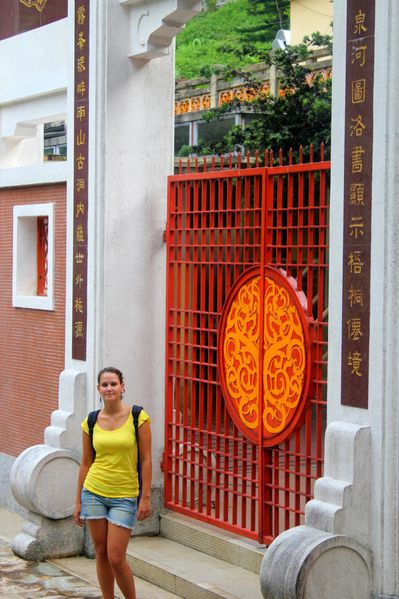 If it is rainy, the trail can be very slippery and it might be better to reschedule it. The path is not large, climbing could be tricky and you could easily fall into the ravines.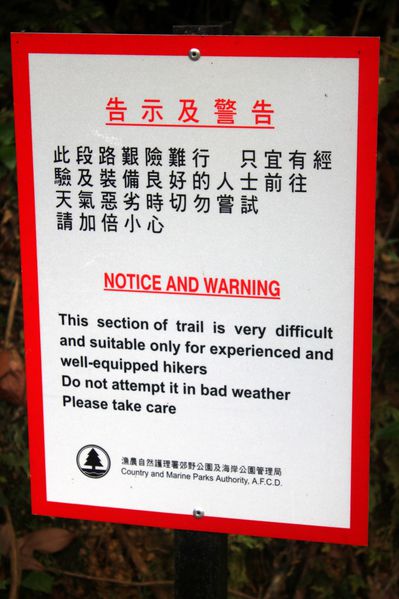 From the middle fall, we started climbing uphill. The trail is steeper than before, all around there are ravines so you have to check where you put your feet and a bunch of mosquitoes are now attacking my legs as soon as I stop… I have to continue without too many breaks!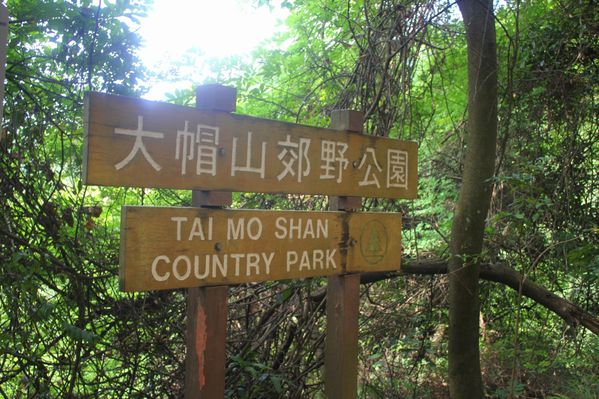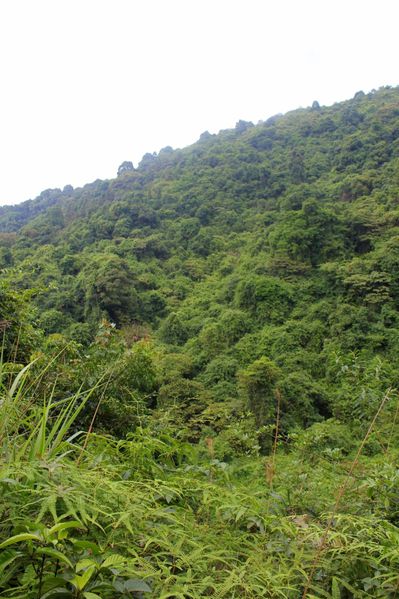 Even if the trail is shaded, it was not easy as it was humid and hot. Anyway, I had to stop every 100 steps in order to cool down or I was going to explode!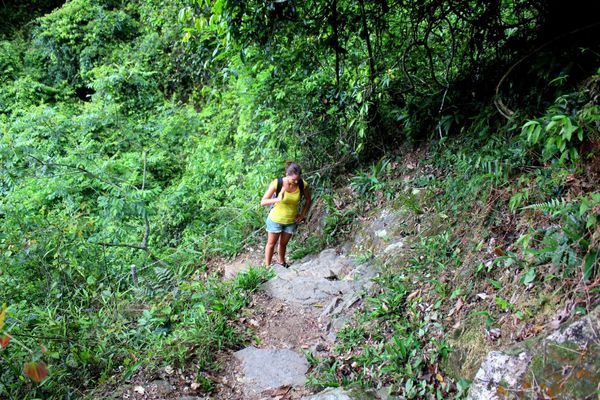 When we finally arrived at the main waterfall, we were sweating a lot and we couldn't wait to jump in the fresh water! Of course, we didn't bring our swimwear and couldn't resist a swim in underwear… I think we scared some Chinese people but who knows? The water was really cool and just perfect to relax after this crazy walk.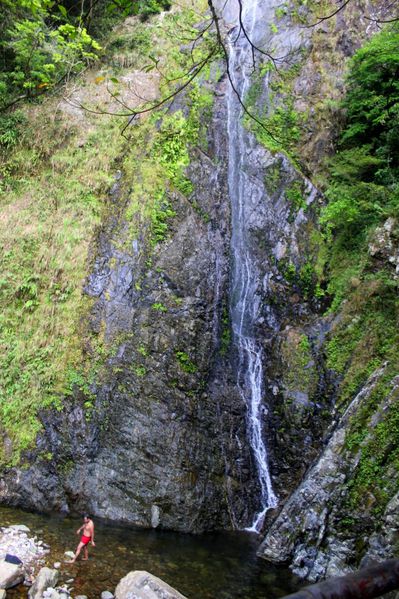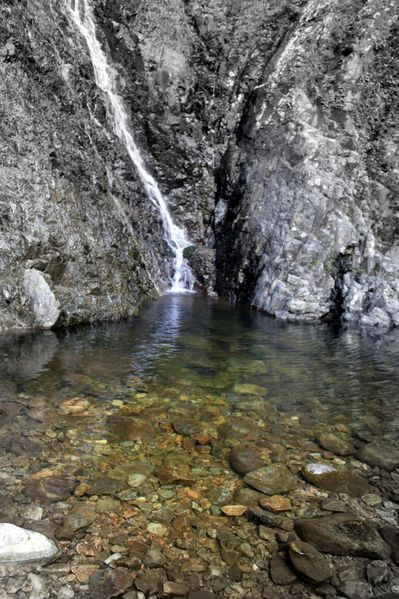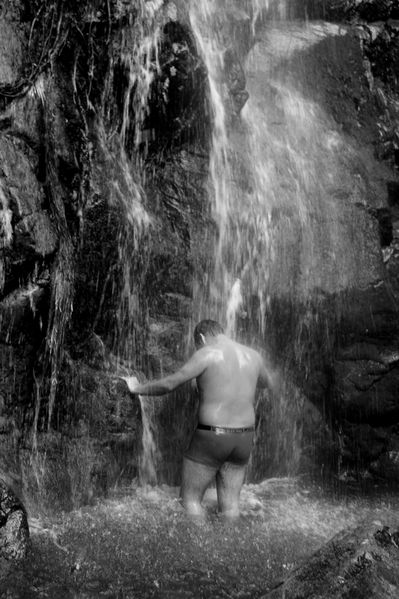 The 4th and last waterfall is not accessible anymore after a landslide destroyed this section of the trail… however it didn't stop a hiker to go that way.