Networking is the most important activity for me right now in Hong Kong as I am still looking for a job. A majority of the available positions are never advertised and you have to find the entrance to this hidden job market. Networking is better known in English spoken countries while in France a few social networks are starting to grow on this market (Facebook, Viadeo, Linkedin…) You are doing it in your virtual life; I am doing it for real…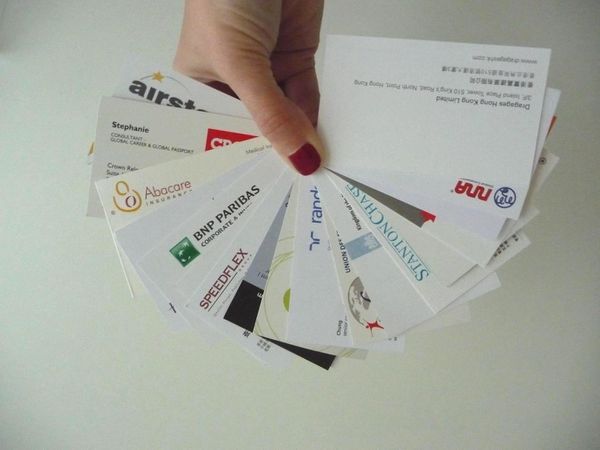 How does it work ? The process is simple: first, you have to register for the event you are interested in. Most of the time, it is taking place in a bar or in a restaurant. There, you will meet a lot of different people so you have to be ready with a good stock of business cards and a quick introduction of yourself ready. During the network, you will have to collect information as well as make a good impression on the person you met. The next day you have to be prepared to follow up, if you did any commitments during the event you have to respect them. For my first networking, I did a lot of contacts and while some of them could be very useful in the future, some others will be forgotten as soon as I am home.
So it is time for me to build a strong network, if you excuse me!