I went yesterday to see the doctor and had my cast removed…. It is the sad end of a love story between my cast and me… Here is a quick summary of the 4 weeks cast.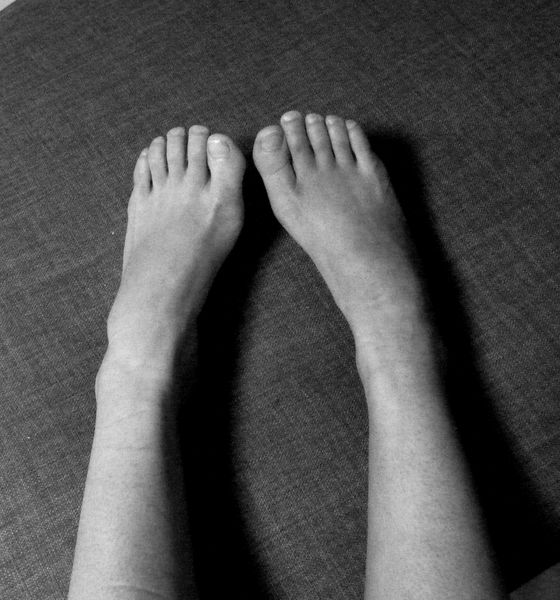 Against everyone expectations, my cast was never itchy… I never experienced the ruler, the pen or whatever everyone is using to scratch the skin underneath.
No draws were allowed during the 4 weeks, I was working with it and it makes me think that I must have a natural authority on people when I refused to let them draw on it coz' they didn't even dare to ask a second time (I am a tyrant I know…)
When it was removed, it was not that dirty… I was told, my foot will look like a chicken foot with long hairs, dark and dry skin but it was not the case. Of course, I had some dark spots on the bottom of the cast next to me toes but it was the only dirty place.
My calf is also a bit smaller but it is hardly visible if you don't know about it. However it is a bit hard to walk and my leg is aching when I have to walk for more than 5 minutes…
I now have one more month of forced rest: no activities allowed, no sport allowed, no shopping allowed (grrr…) I can only walk around until my next appointment with the doctor.
Who said you can't do anything with a cast? Here are the top 6 things I have done with my cast:
First week on two crutches
Nail polishing
First thing, I had to paint my nails only on my right foot in a pretty color. Who cares how the other one was, I had to wear sneakers… also called the new way to save money!
A move
Ok, Xavier was doing a huge part of the work but I was the one who packed and unpacked everything and he was only the carrier so it will be unfair to say I haven't done anything.
Ikea 3 times
When you consider that each visit lasted more than 1 hour and that we didn't have any furniture in our new apartment, this is more than a miracle! Hopefully Ikea is also a place with a lot of sofas and chairs where I could rest to take our decisions. We still have to go there for a 4th (and last time I hope) and it will be cast-free!!
Next 3 weeks on one crutch (not really needed but useful for keeping curious and busy people away from my foot)
Drowned the cast
In the new apartment since a week, I decided to use the washing machine, the only result was a flood in the apartment and a cast totally wet when the doctor said to avoid any water on it… Great!!! I called the hospital to know if I had to come and change it. It was a long time to wait and I was already seeing myself going back to the emergency room at 9 pm on a Friday night… The answer was: if you manage to fully dry it inside, it is ok, no need to do a new one. Afterwards I spent 4 hours drying it as I really wanted to avoid going back to hospital. (No wonder why I broke it in few places well before the 4th weeks ended and what a nice plan for a Friday night!)
Visited Beijing
Yes, the Bell and Drum towers with their crazy stairs were not long an issue; sadly hiking on the great wall was just impossible so we will have to go back there!
Welcomed friends in HK
I visited HK with them, from Lamma Island to Stanley, HK Island and Kowloon side. The LKF stop was a nightmare and a painful experience but compulsory for visitors...