If you have ever wondered how the rice noodles frequently found in Asian dish are made, here is your answer. Personally, I couldn't figure it out how it was going from the rice to a noodle…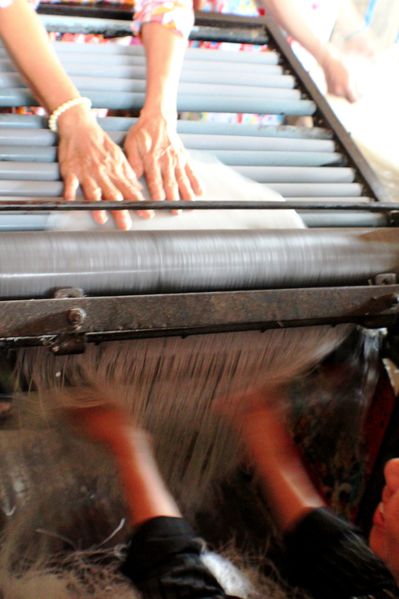 From the paste done from rice milk to your plate, the process is not complicated but has a lot of different steps.
The paste is done exactly the same way we did our rice pancake during the Vietnamese cooking course, except that for such quantities, they are using a machine.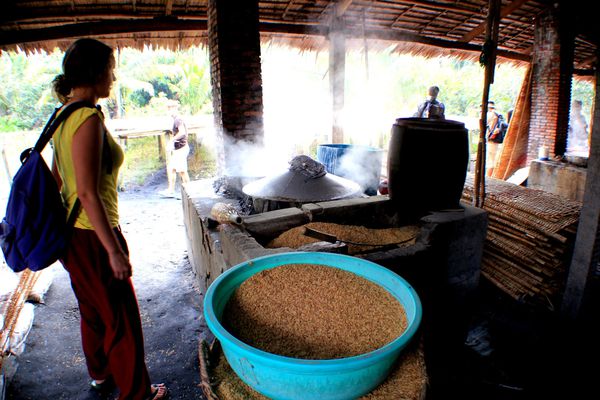 When the paste is ready and clear, they start cooking it like a pancake in huge pans.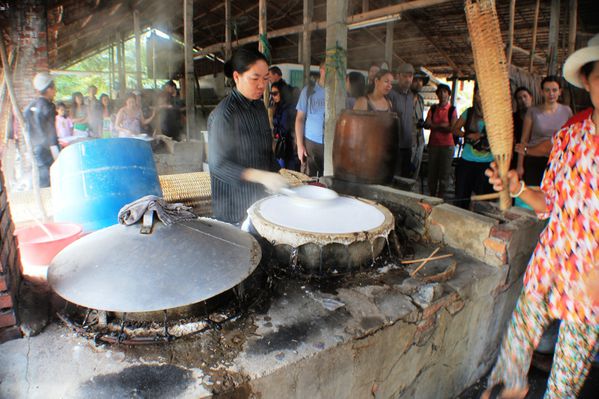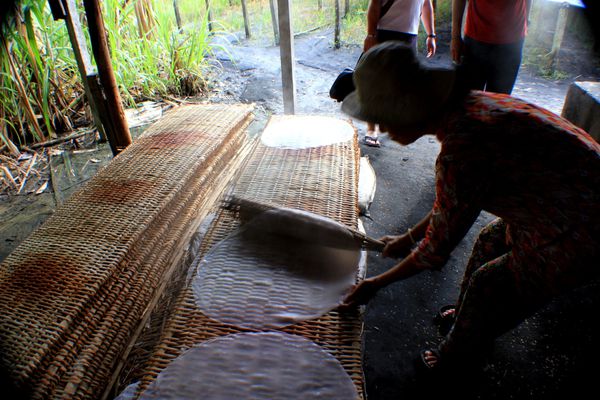 After this, the paste needs to dry outside on the sun. Locals are using bamboo material to dry this paste as it is cheap and more important the paste won't stick on the bamboo when it will be time to take it away…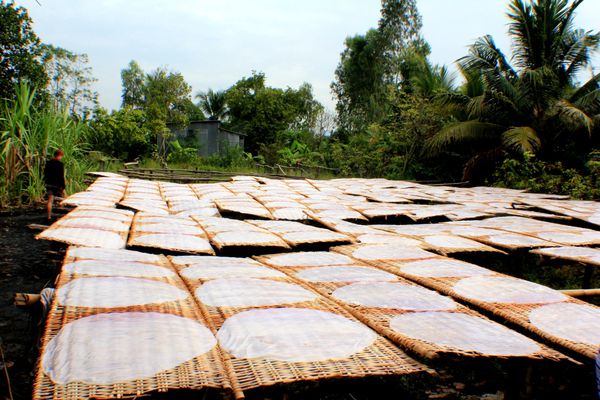 Later on, theses round shaped pancakes are inserted one by one in a cutting machine to do the noodles you see in a restaurant or in the supermarket.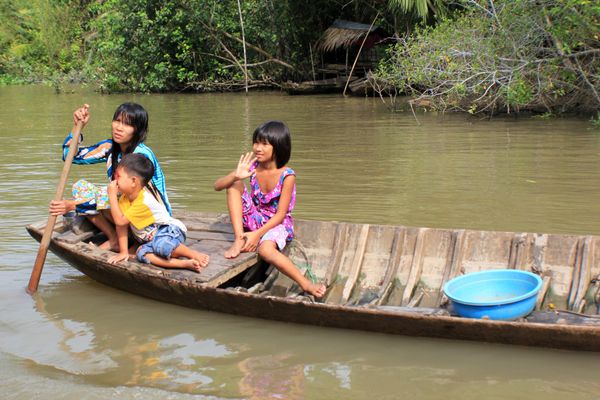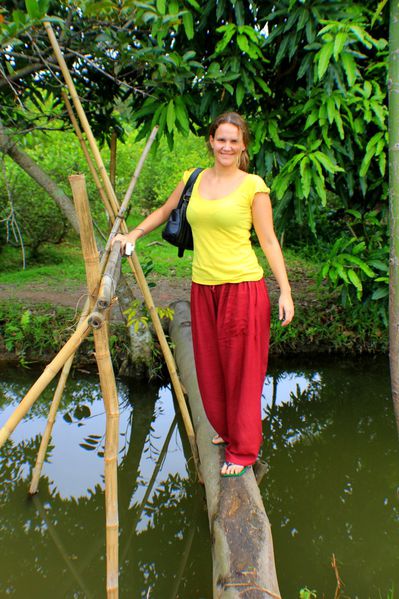 By the way, did you know how the dragon fruits were growing ?