The Cai be floating market is an inescapable stop if you are going to the Mekong Delta. Of course, you will also have to wake up very early to be able to enjoy the market show...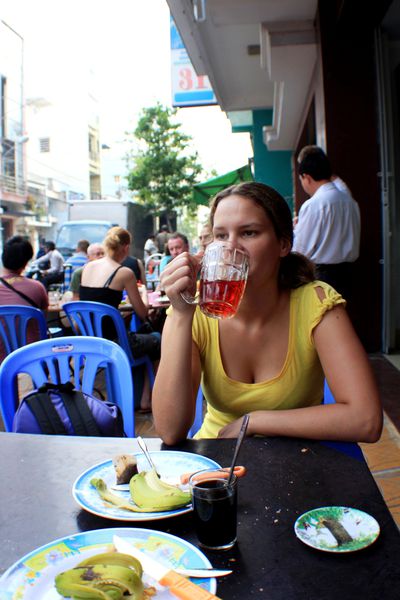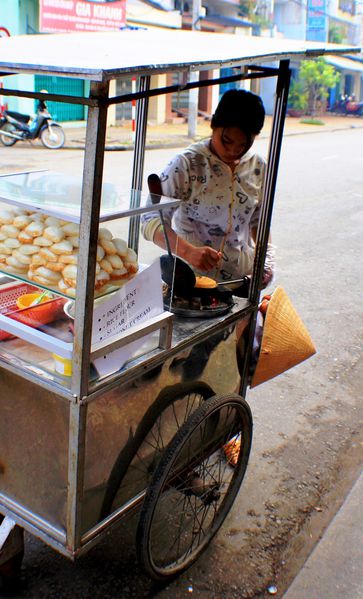 Starting as early as 3 am, it is where farmers from the area bring their vegetables, fruits and expect to sell them to locals. This floating market, even if it is becoming slowly a tourist area, is mainly for real life commerce.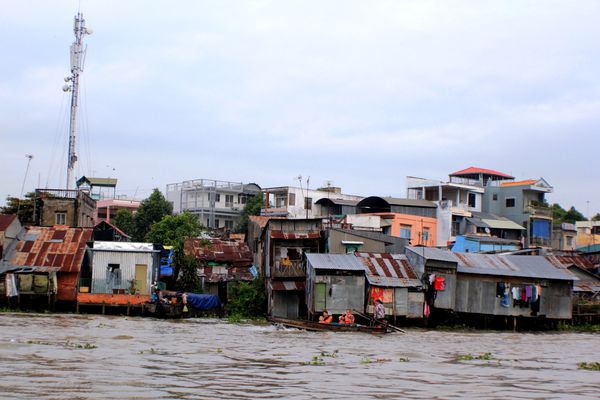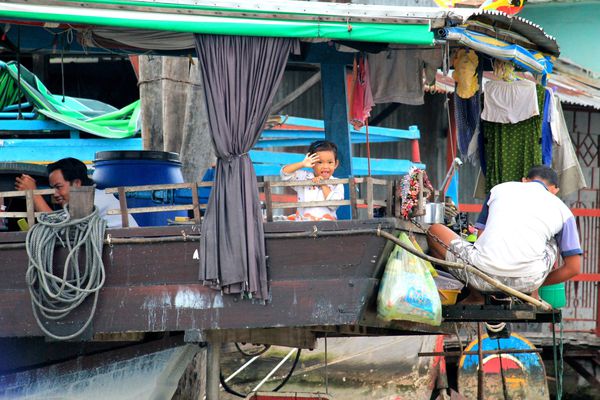 Our guide told us that some of them are even coming here from Cambodia to sell or buy products here. Can you imagine how long it will be on the Mekong delta to reach their destination?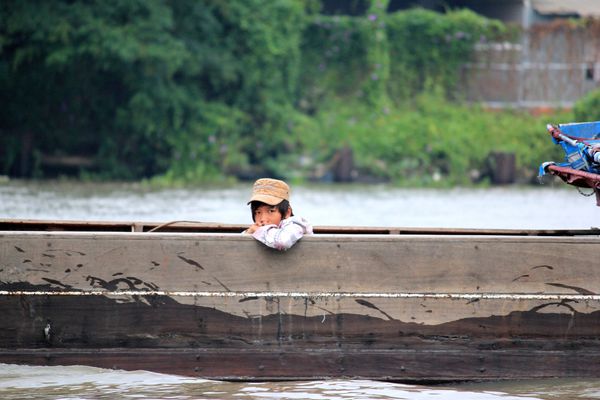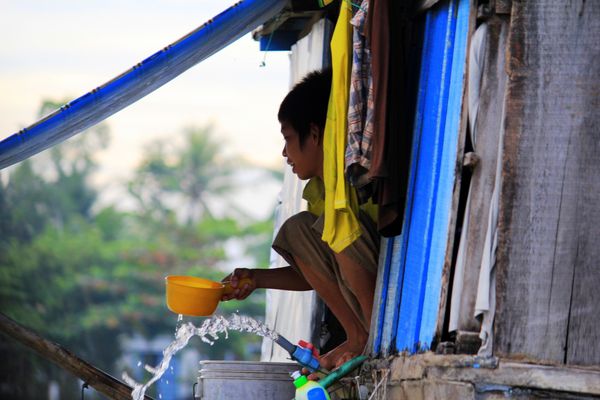 Boats full of pineapple or bananas are a pretty spectacle for the eyes! When I was looking at one transaction, I could see some fruits flying in the air! When you are on a floating market, you have to deal with your environment and sellers seem accustom to it and even make the best of it. For a lot of them, this boat is also their house.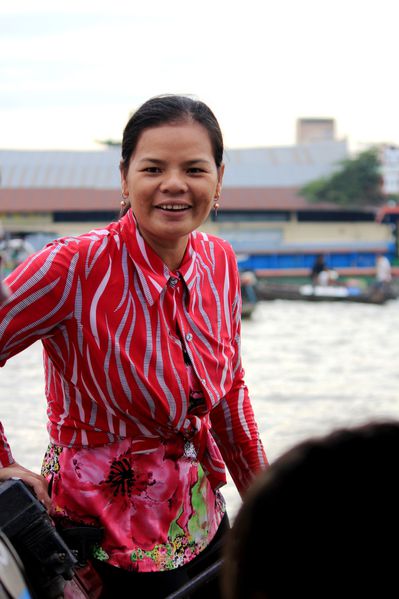 I was surprised that sellers were not too pushy with us, asking us if we wanted something and if the answer was "no", they were just going away.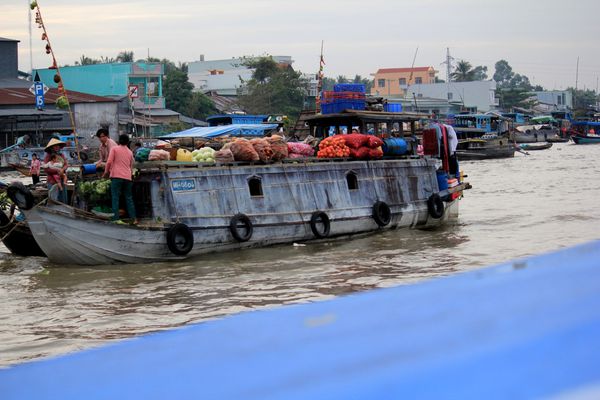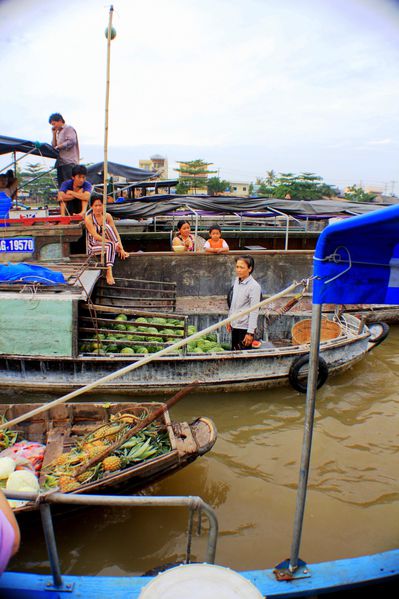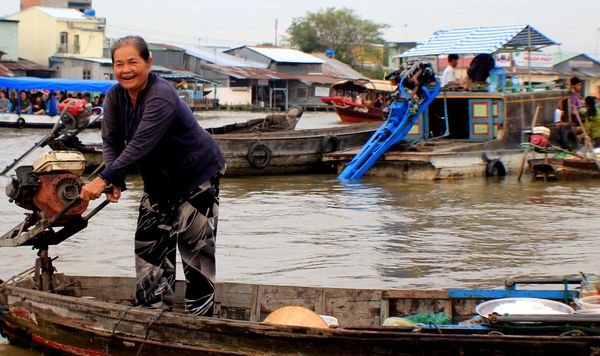 As we woke up very early, a lot of people on our boat stopped a pineapple boat to get some as a late breakfast. The way to present the pineapple was amazing and easy to eat – they cut it to look like a candy stick!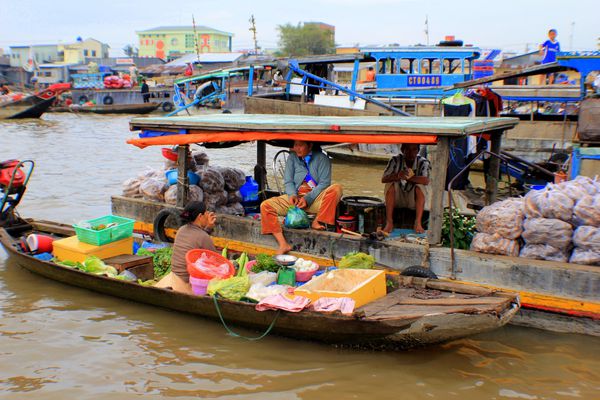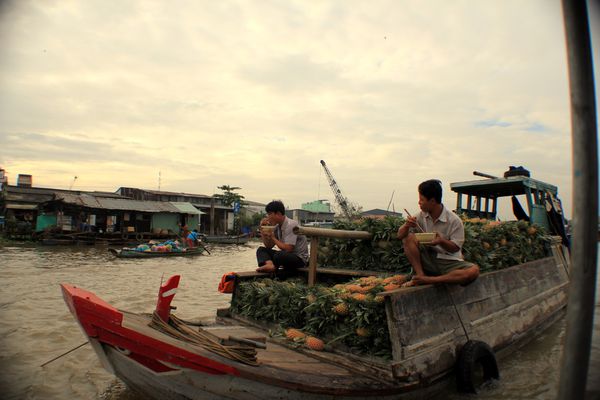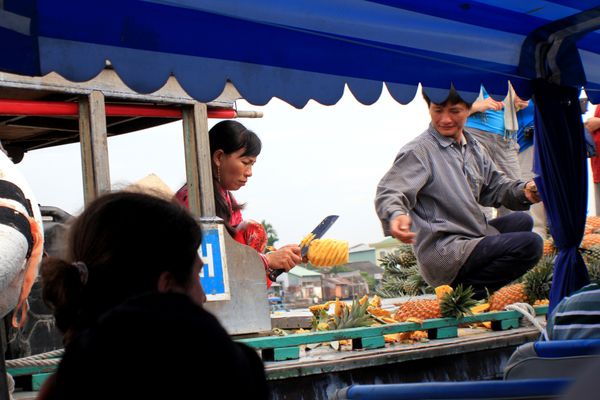 Xavier could compare it to the busy floating market in Thailand and he was a bit disappointed. I am wondering if we didn't go there a bit late to avoid other tourists' boats and maybe in the meantime we missed the floating market at its peak hours. I haven't been to Thailand yet so I will do a comparison as soon as I come back from there.