Lo Wai is not open to public but as we are two narrow minded French ladies so we decided we didn't know English anymore for a while and the warning wasn't for us…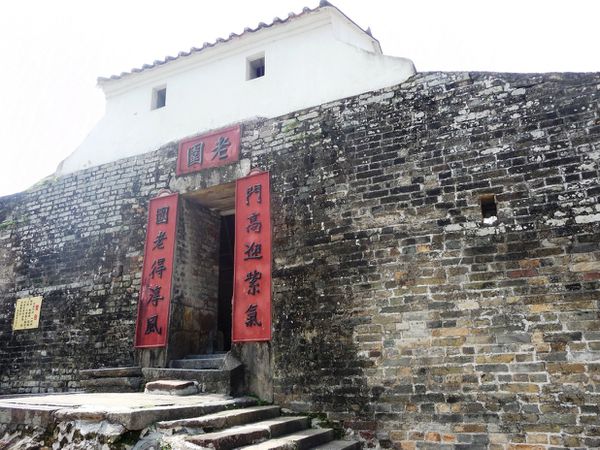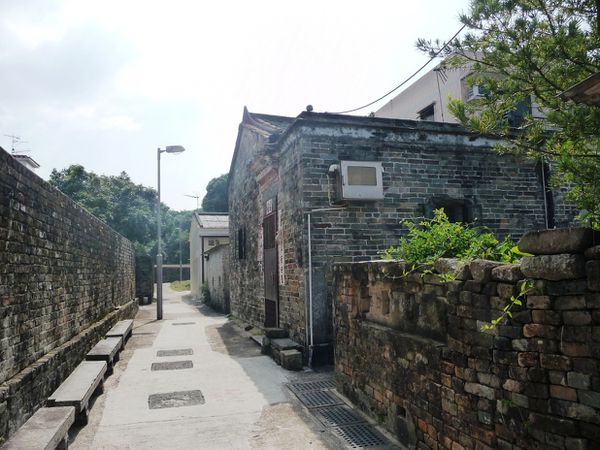 I know it doesn't help to improve the picture of French people around the world but we had to see inside the walls and we were very careful! This village was the first one built by the Tang Clan and the houses remaining were so old!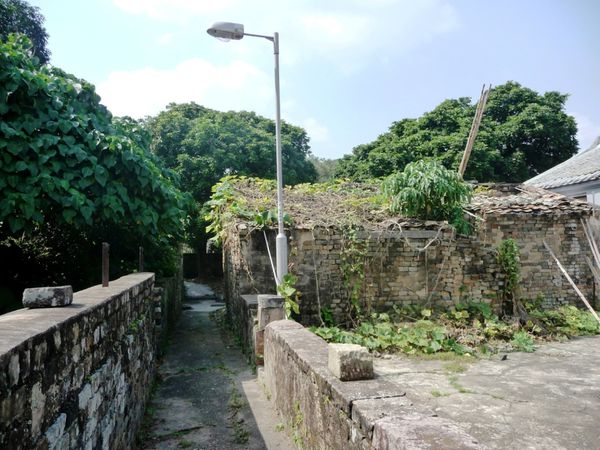 At the end of the first village, we found an Ancestral Hall where the kids were educated. The central chamber houses the soul tablets of the ancestors of the dan.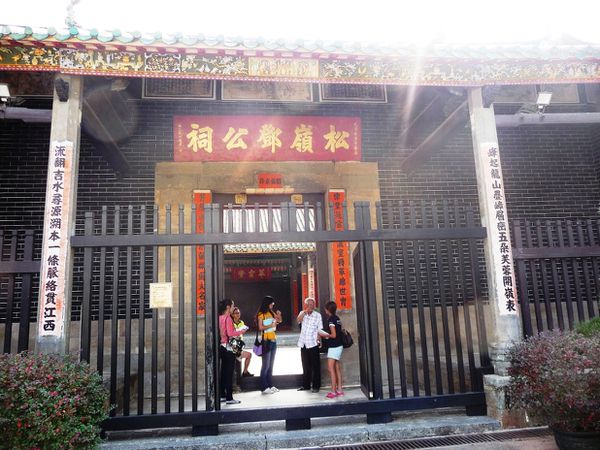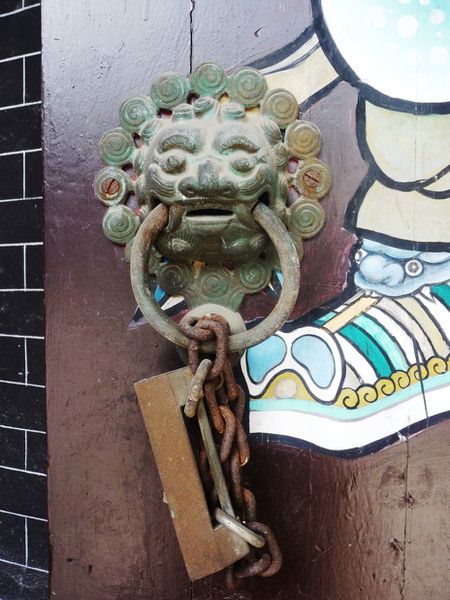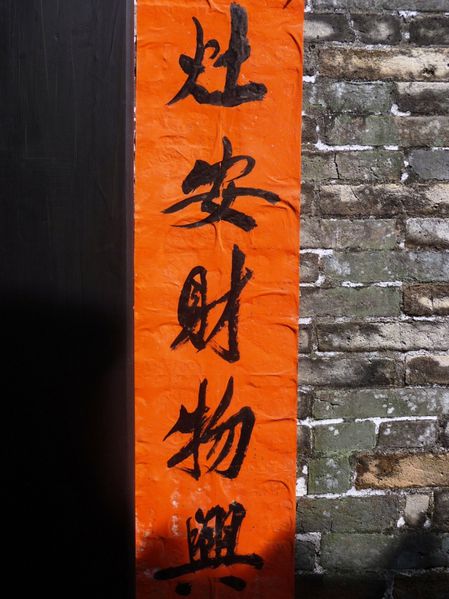 Wherever you go in Hong Kong, you will always find a Tin Hau Temple… I still don't know why they need so many temples for the same goddess… This one is quite old as the temple bells where offered in 1695 by the Tang clan to thank Tin Hau. The wall is also decorated with a kind of 3D craftsmanship which is amazing for such an ancient work!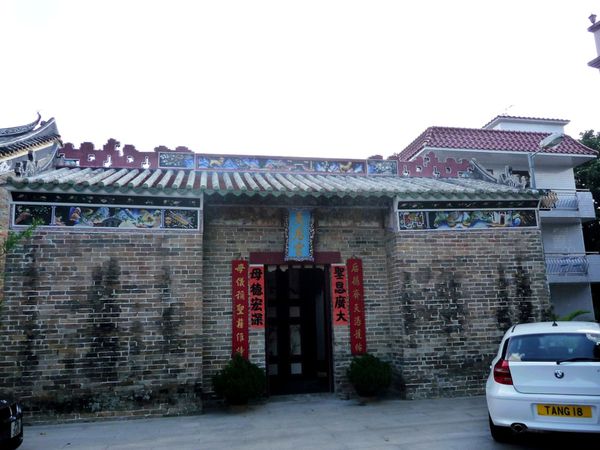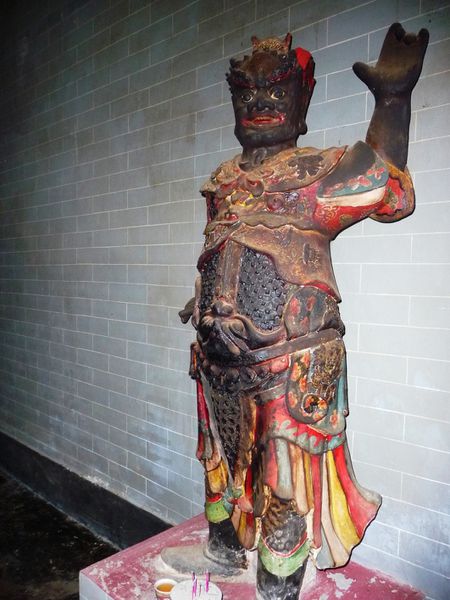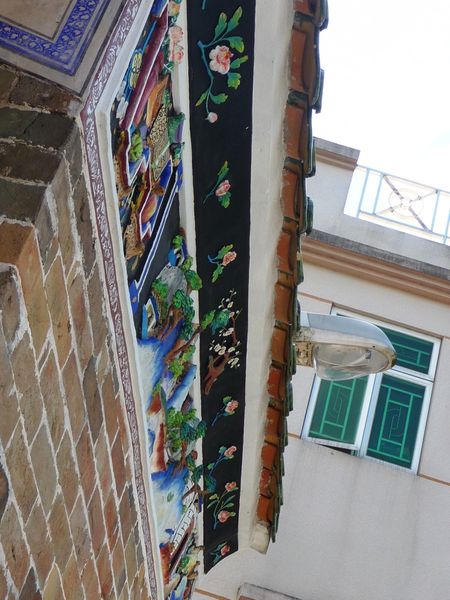 More walled villages to go through: Kun Lung Wai, Tai Tang and Tung Kok Wai. There were not that different than the previous one visited: huge walls around, watchtowers for some of them, houses carefully organized in rows inside…