Another small temple named Preah Khan, meaning "Sacred Sword", is well worth a visit. Actually it is not that small as I managed to lost myself inside…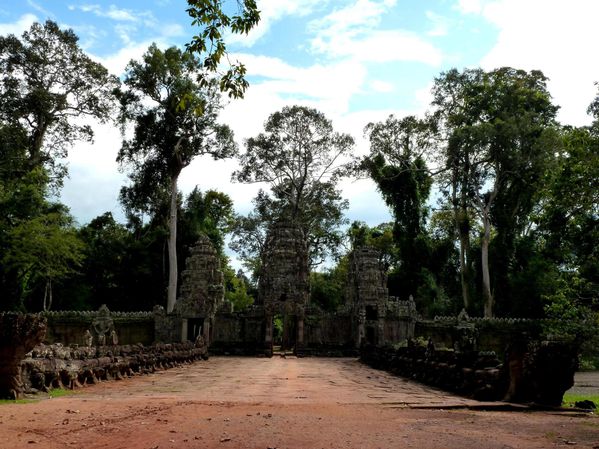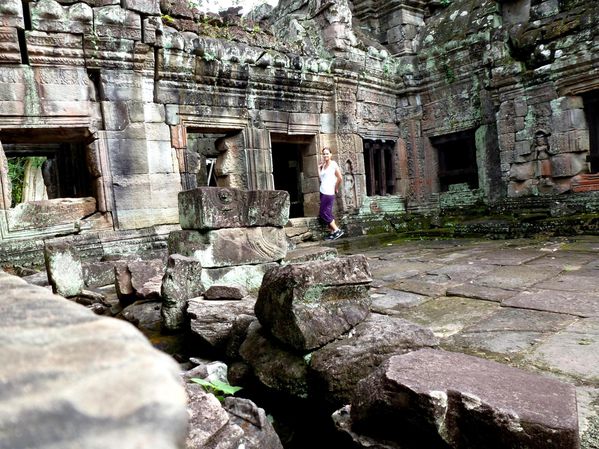 The temple is built around a Buddhist sanctuary with several Hindu temples around the center.
It is considered as a flat temple and it's not as impressive as the pyramidal temple I have visited already. However, being able to discover another architectural design in the area is more than welcome when you are spending several days visiting temples…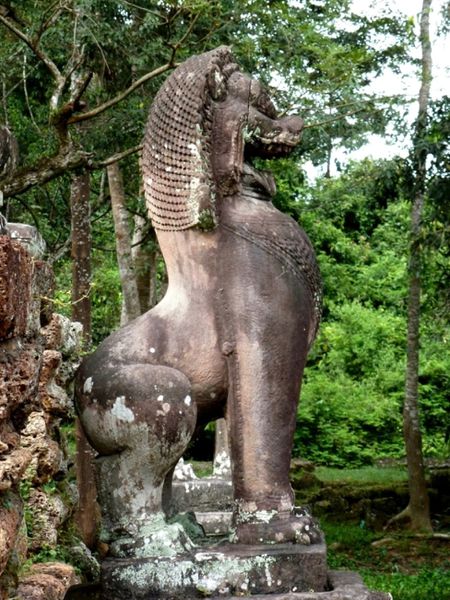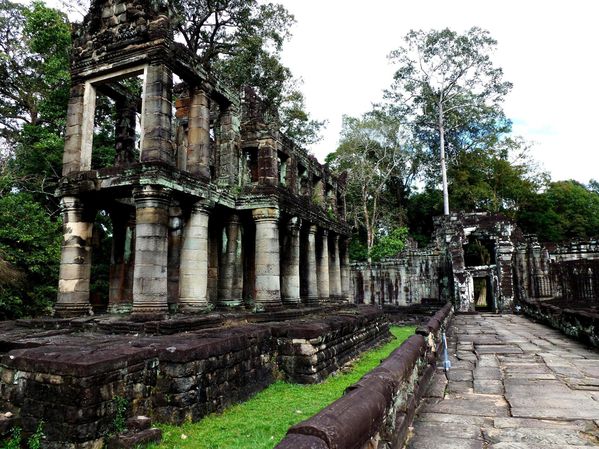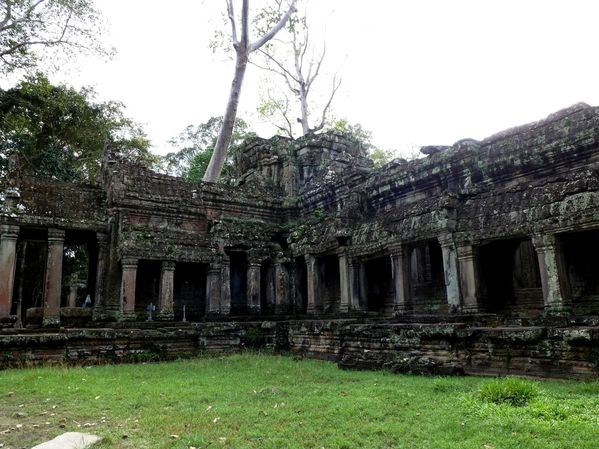 It was not only a monastery but keeping an entire city of 15,000 monks and servants inside this wall. It is said it was also the residence of King Jayavarman VII for a short period while his permanent home in Angkor Thom was being renovated.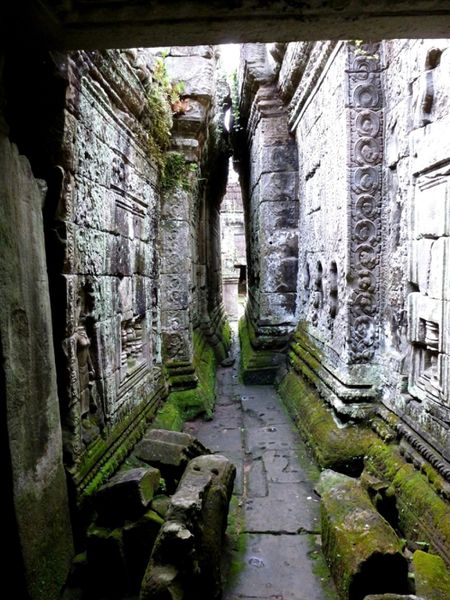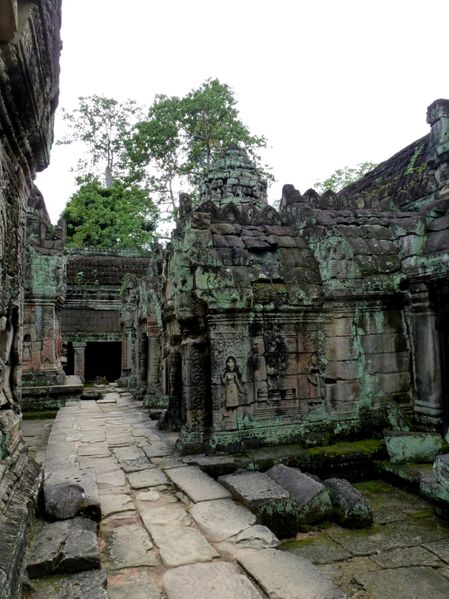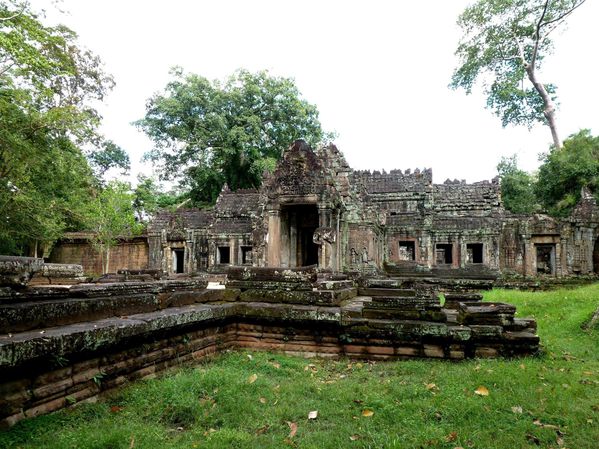 Left unrestored, vegetation and trees start to grow among the ruins which only add a mystical or even scary feeling to this place.