I haven't been writing more articles in the past month, I could give you at least two good reasons for that: I spent the last two weeks at work and more annoying, I completely screwed up my back in the same time... The last part is not good news as I have to stop doing stupid things exercising for a while so no more strenuous hikes in the next few months.
So I decided to share some pictures from the city and places I went in the first months of my stay.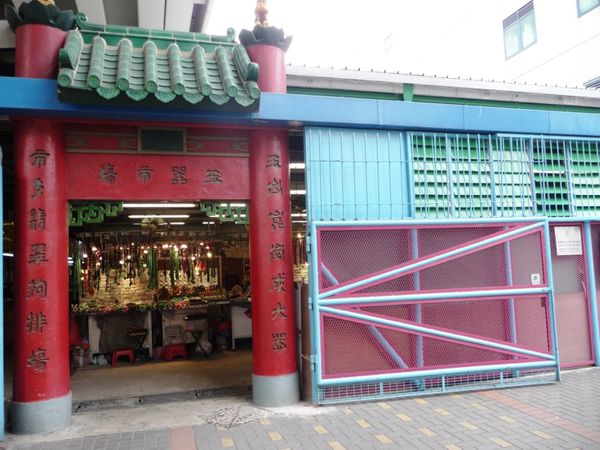 Here is the Jade Market, located in Yau Ma Tei. Jade is very important for Chinese people as the written character means beauty and purity while the stone is supposed to bring you a long and healthy life. Usually a piece of jade is offered to newborns to guard them from illnesses.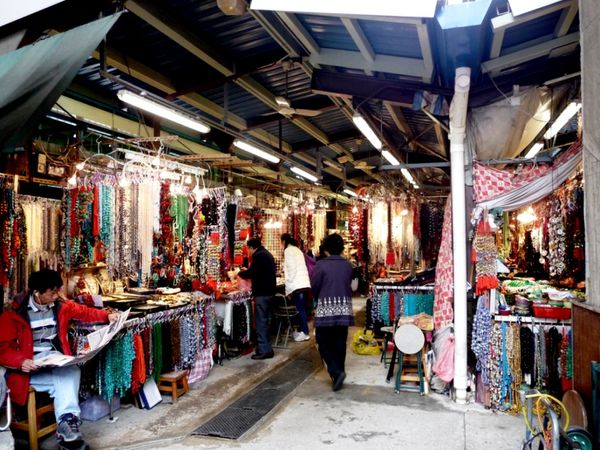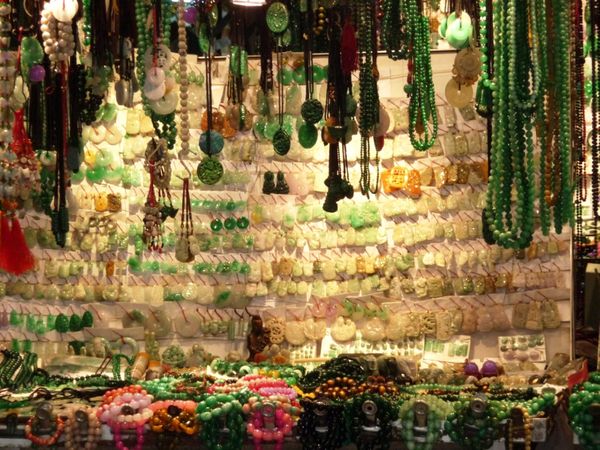 You can find whatever you are looking for in this market, they are more than 400 different sellers with a huge variety of jewelry, ornaments, figurines, chopsticks… This place is known for locals or tourists people while another Jade market further away can be found for connoisseurs. A very difficult place to go without buying anything… I have to warn you!