Hot pot is the perfect diner for Hong Kong people especially in winter. It is served on your table while cooking so watch out for the metal pot, it is extremely hot! Your clothes might stink afterwards depending on which meat you are eating…
You definitely need to give it a try as it is one of my favorite dishes here as it is full of flavors!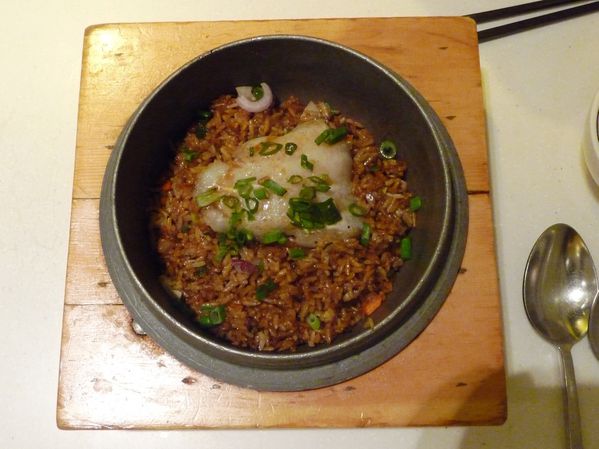 Becoming adventurous with food (it is not like I have the choice being a vegetarian in Asia…), we decided to go for one of their dessert and it was a great idea. Here is a mango roll.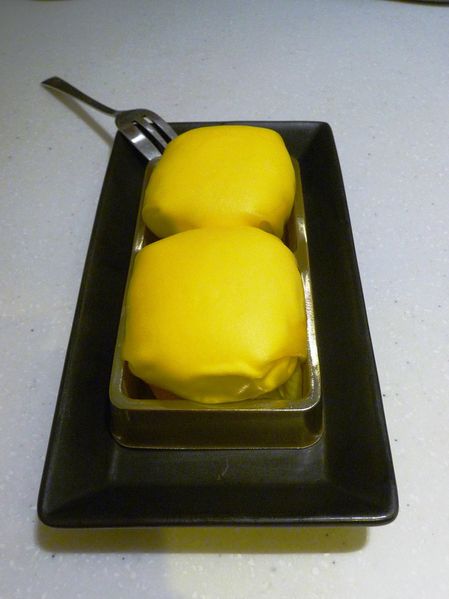 A mango flavored paste is stuffed with pieces of sweet mangos and a lot of cream… If they could have forgotten half of the cream it could have made a perfect heaven-dessert. I was nicely surprised by the good and refreshing taste that I was not waiting for after so many heavy desserts with beans, eggs, rice… Yeah I really like Chinese food and Asian food for meals but to be honest, their dessert are not exactly my cup of tea :)!