Visiting Guangzhou has been on our schedule for more than a year now. After a first bad impression from Xavier last year due to a delay on one flight, he made a clever deal to accept this week end away: We go to Guangzhou and sleep in a nice hotel. In case the town sucks, we can stay at the hotel! Best decision ever!!
Situated 2 hours from HK by train, Guangzhou is a very easy gateway for HK people. However it is not that famous with locals and I do understand why now. The town is pretty and there are few sites to visit but except this, it is pretty much a huge town with more pollution and more humidity than in HK.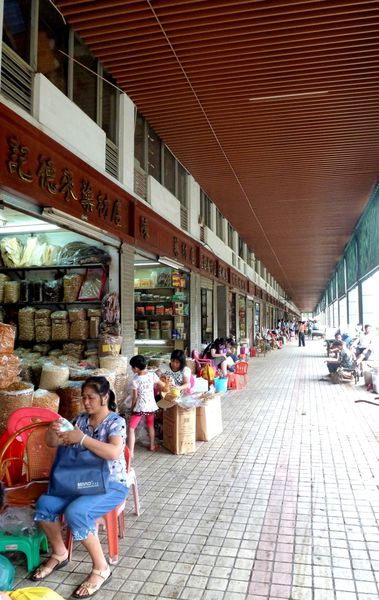 First steps out of the train were for the Qingping Market - not the best idea if you want my opinion when your stomach is still waking up but much better than if we had eaten some food before I am sure.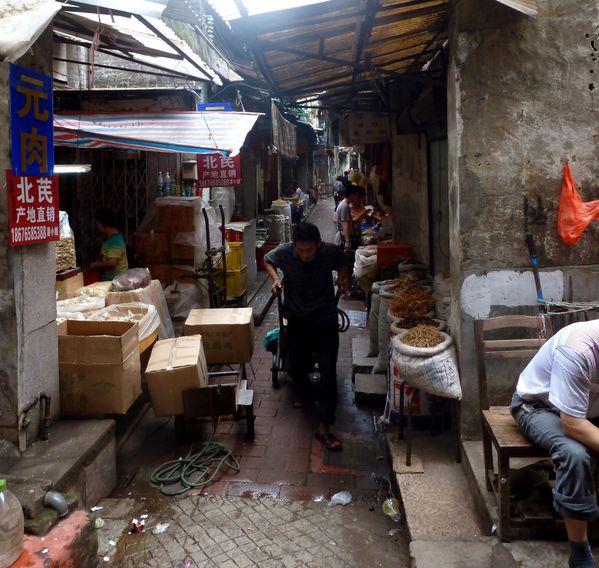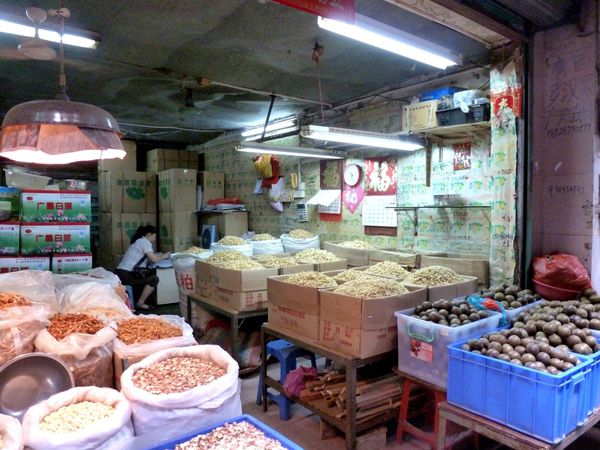 This market is notorious for its trade in exotic animals such as chickens, ducks, live scorpions, eels and the more common dry seafood and herbs… It is said we can find dogs and cats here and I was actually looking for that to see if I could see the differences with our more "usual pieces of meat". We could only find everywhere lots of unidentified meats so I guess we might have seen it… or missed it… We will never know.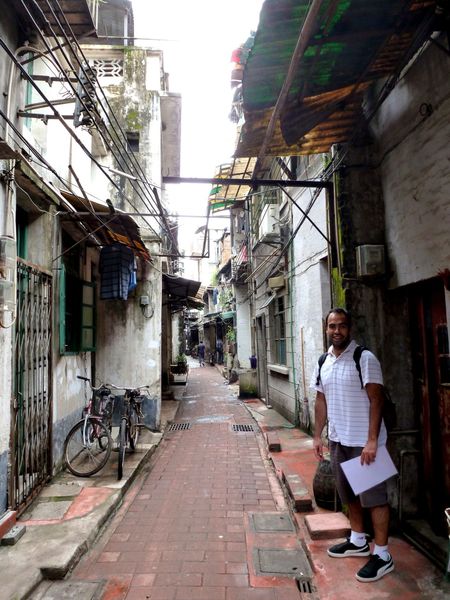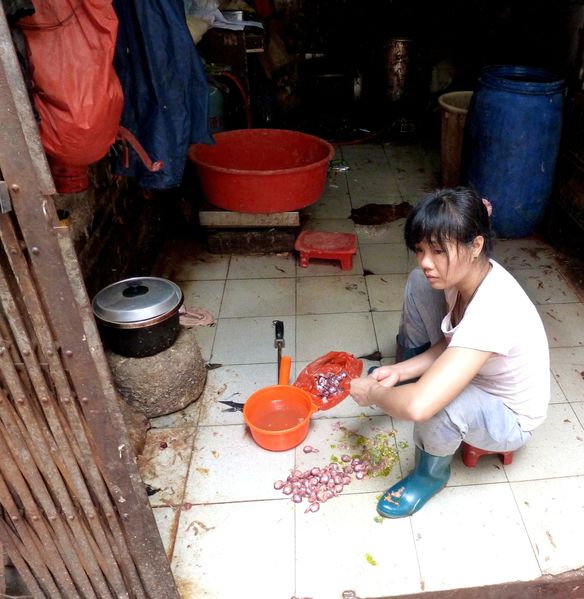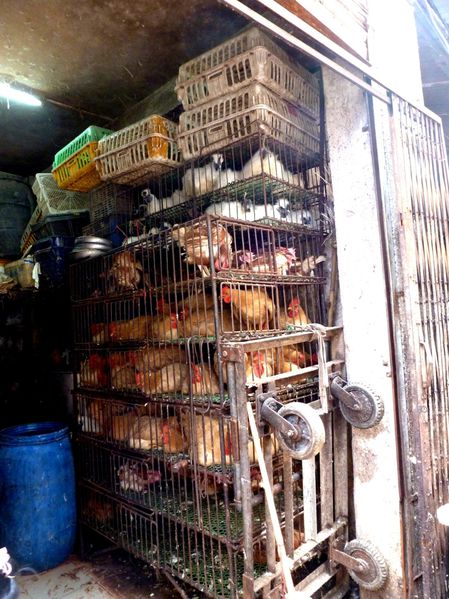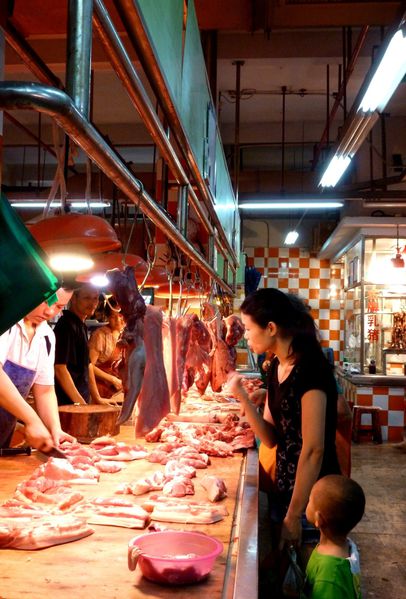 After some time, we felt it was more than time to move to our next destination as this market looks similar to other markets; maybe a little bit dirtier but it is not that bad compared to other markets I have seen around Asia. After that, I am so glad I decided to become vegetarian because I am sure we will find meats from the market in our plate at the next restaurant and just to think about it I could stop eating for a while!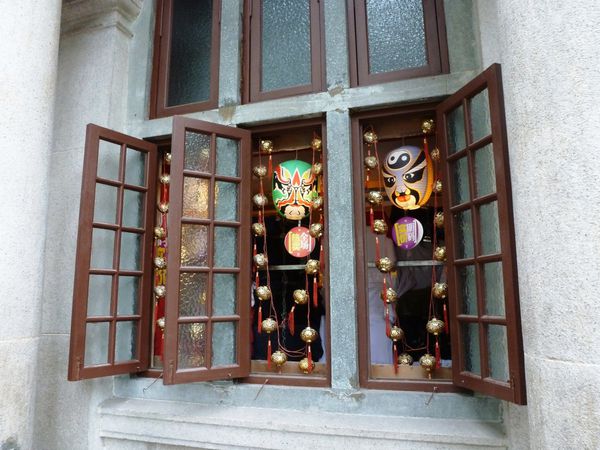 The next stop was Shamian Island, this island is full of historical colonial buildings. It is quite a change when you come from the market opposite of the road to find this peaceful place.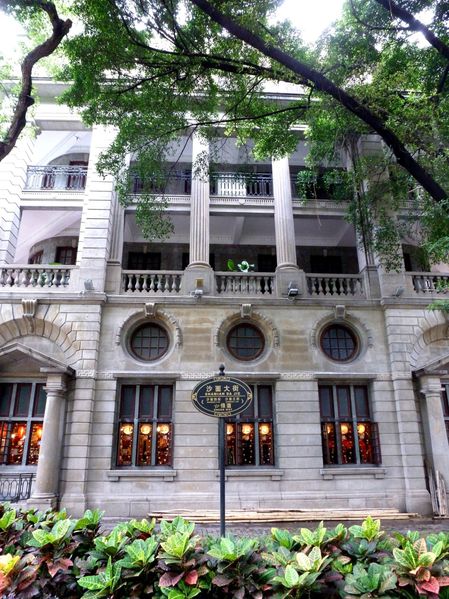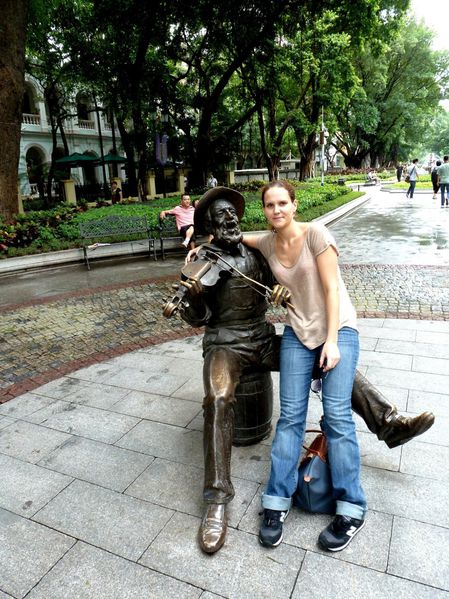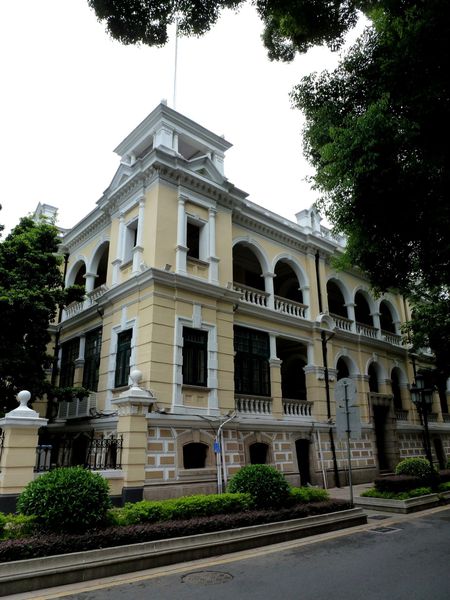 Strolling around this area is relaxing with its green landscape. AS in some areas in HK, this place seems pretty famous for wedding pictures for newly wed couples. We saw at least 5 of them trying to capture their client without having in the background another couple in white.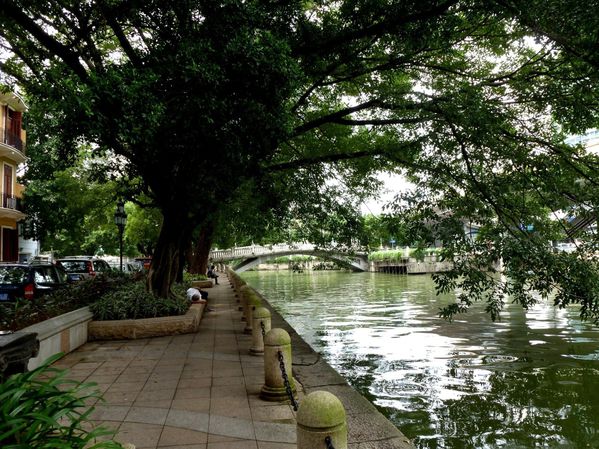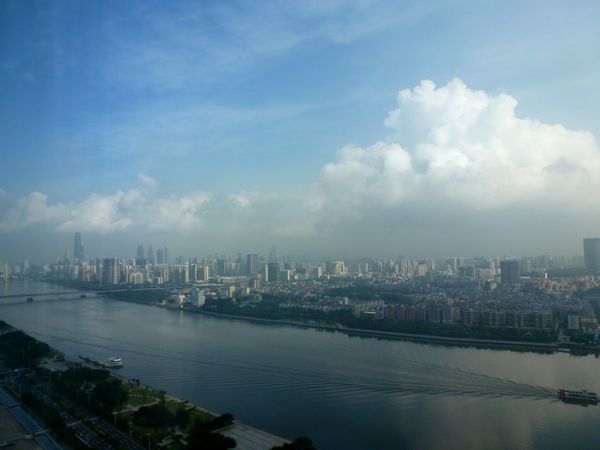 After such a day, you can understand how perfect the pool was when we went back to the hotel!