The second tomb is way different than the first one. The Khai Dinh emperor is the result of a combination of Vietnamese, Chinese and French architectural styles.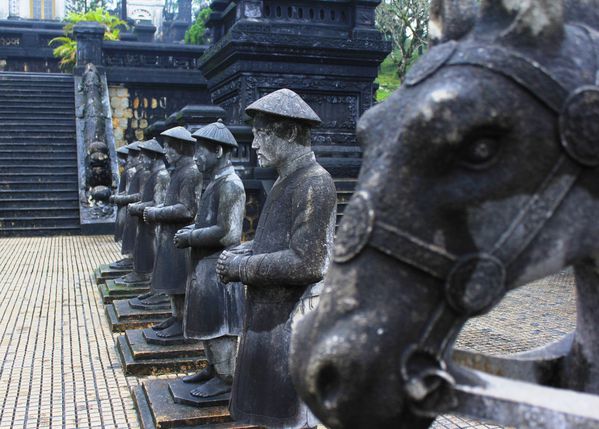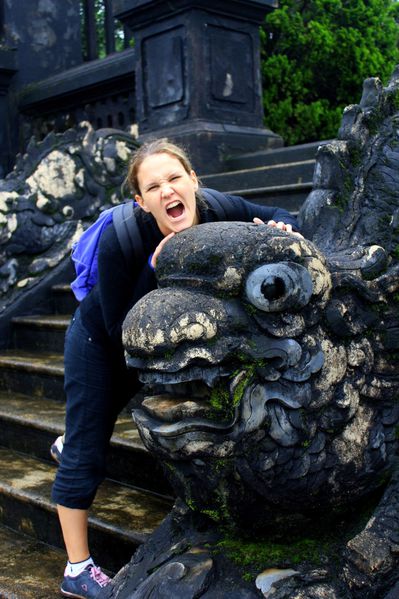 Compared to the rather grey and dark outside, the inside tomb comes as a surprise. A golden effigy of the Emperor on his throne lies in the middle of the room, surrounded by fragments of ceramics and glass used for decoration.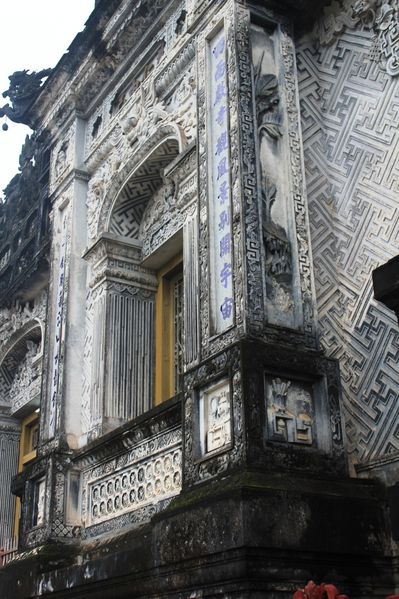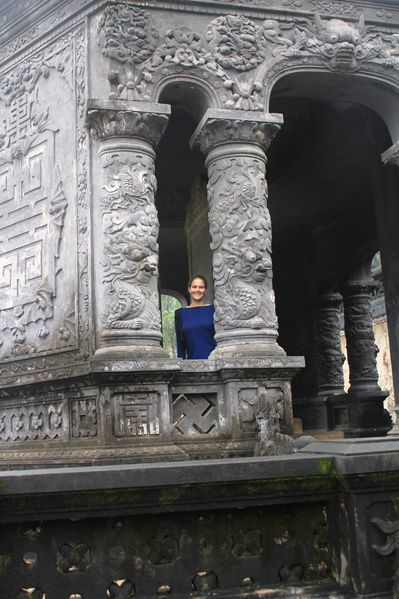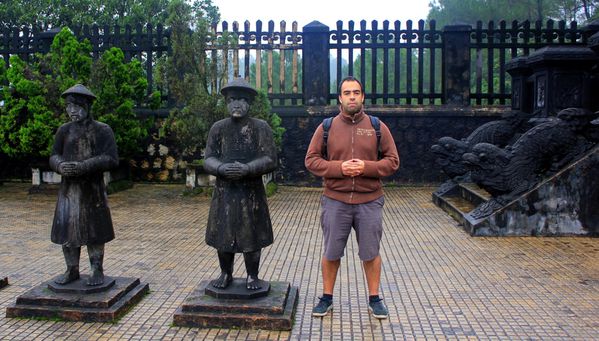 The last tomb we visited is the Tu Duc Tomb built in 1867. This emperor has the longest reign of the Nguyen dynasty (35 years). As it was long finished before the emperor's death, it becomes a residential retreat for Tu Duc and his many wives.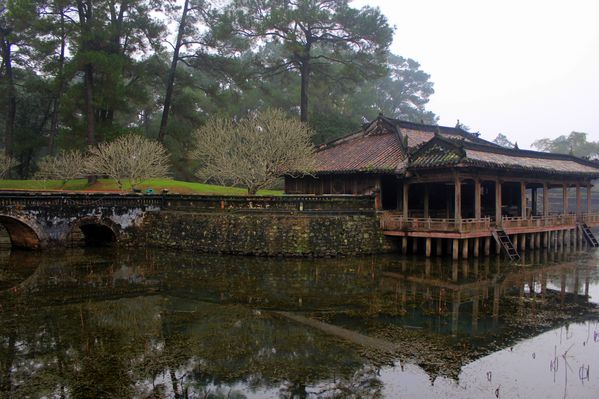 This site is a huge site with even tiny islands on the lake for hunting small games. I could see myself relaxing or reading a good book the whole day in this water pavilion without any hesitation!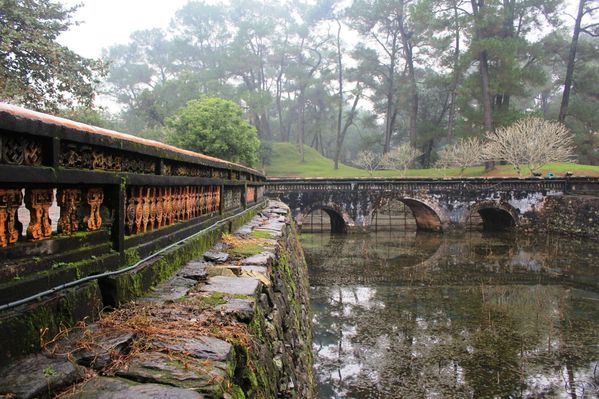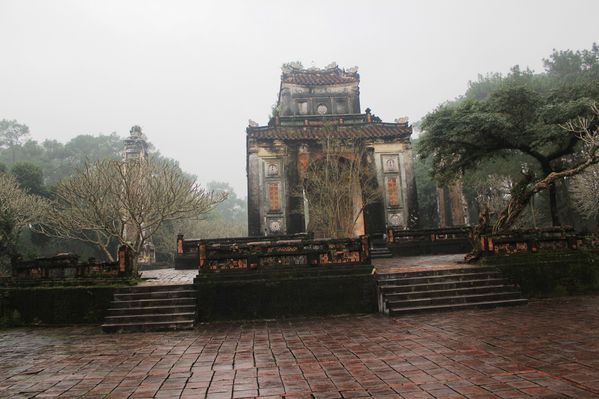 Of course, the location of Tu Duc's Body remains a secret and it is said that despite the majesty of this location, he was buried in a different, secret location somewhere else in Hue. Even today, historians are trying to find out the secret of the real tomb.