A boat trip on the perfume river is a nice way to explore the surroundings of Hue. A myriad of monuments are lying along this river and it is a relaxing way to discover the area.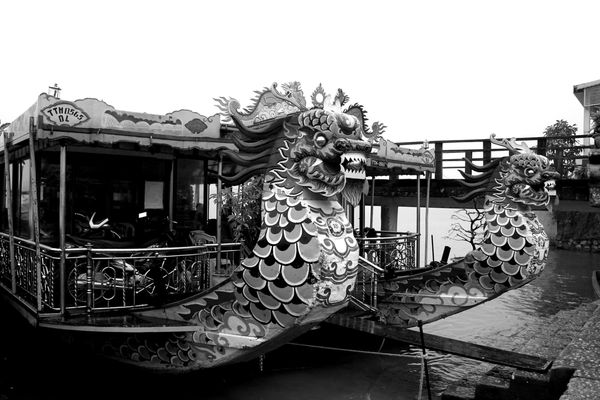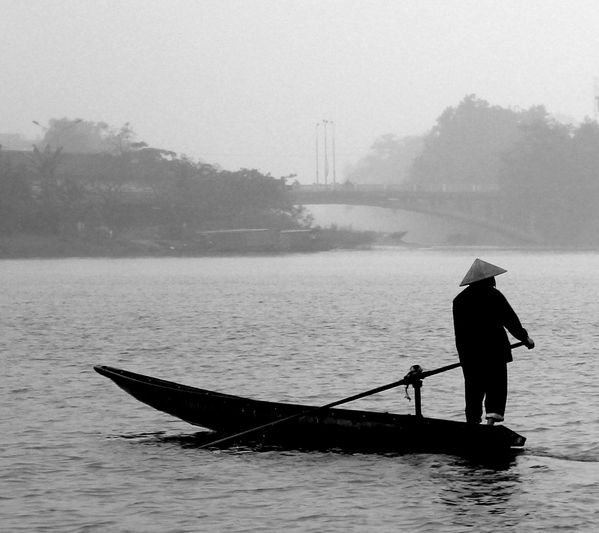 The first stop is to discover the An Hien garden house which was the residence of a daughter of Duc Duc Emperor. The atmosphere here is so relaxing and peaceful! The garden consists of all kind of orchids, some roses and camellia and also huge trees (fruit trees like litchi, durian…)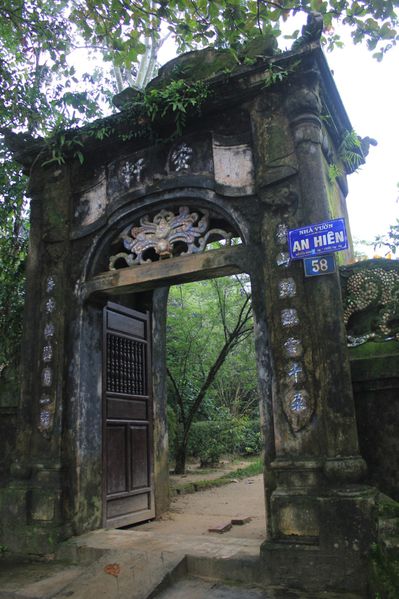 Some people are still living there and they are willing to show visitors a cultural part of the beauty of Hue (for a small entry fee of course).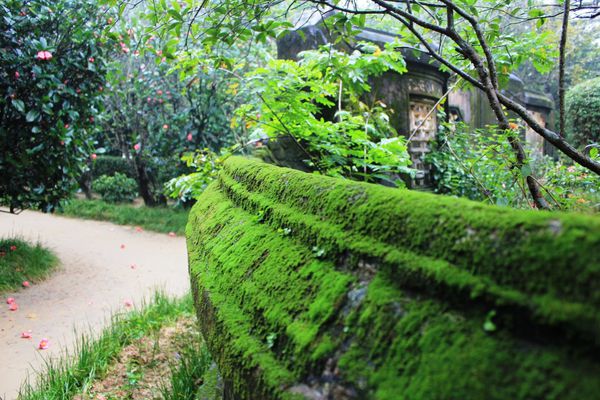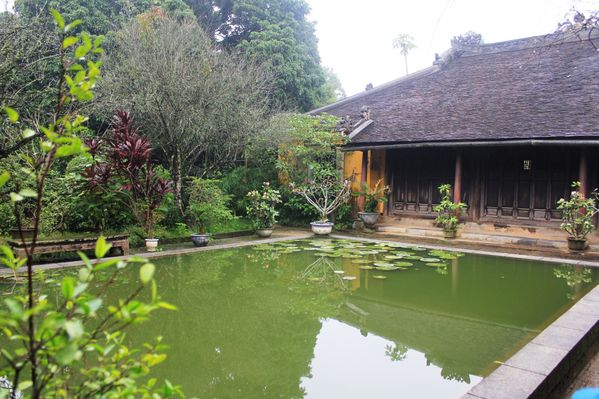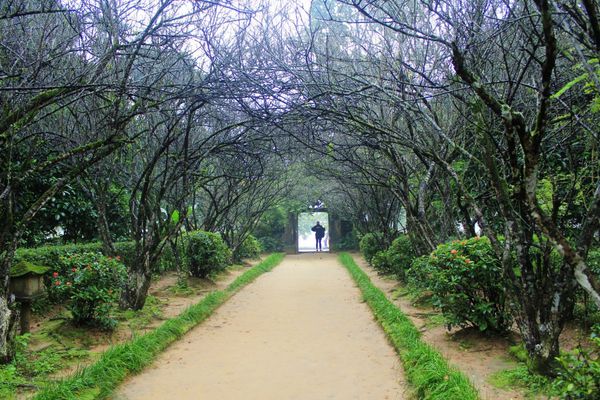 The "Thien Mu Pagoda" is an iconic representation and the official symbol of Hue city. It is also the tallest in Vietnam and was built in 1601; lots of expansion and renovation has been made since.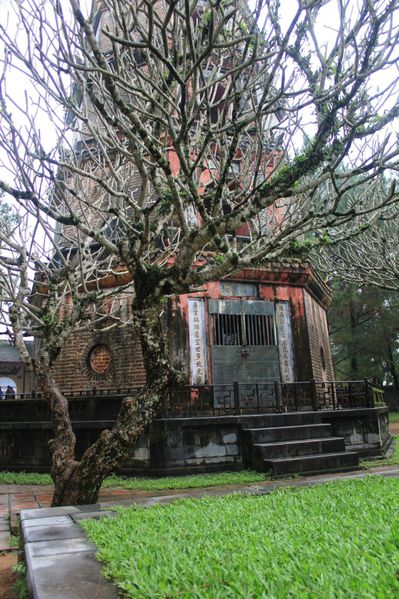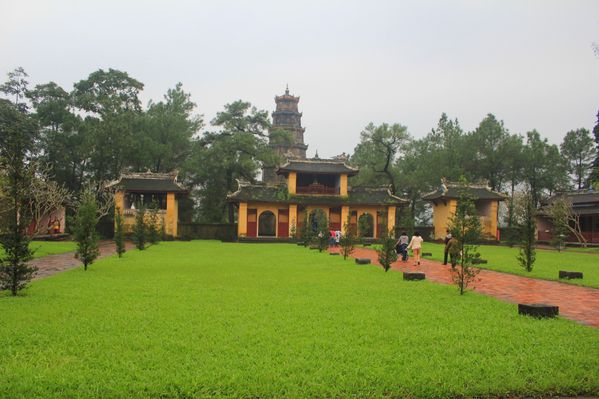 Behind the pagoda are courtyards and pavilions. A working monastery with young monks is also part of this relaxing place.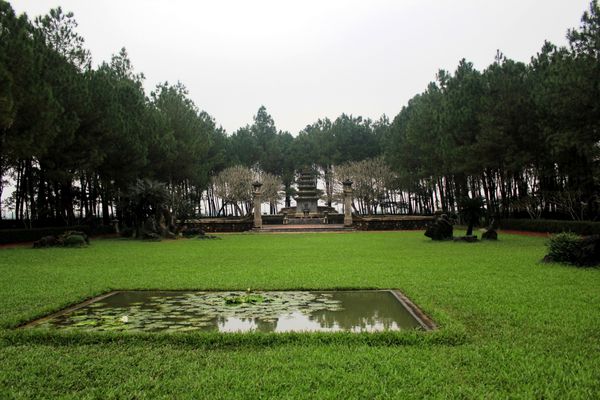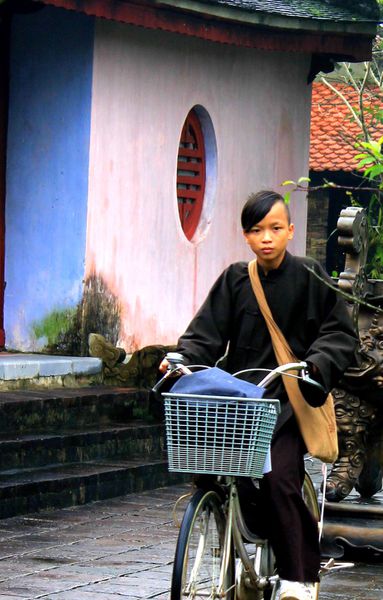 Visiting this place on a rainy / wet day brings charming ambiance to the whole place with its lush vegetation and slippery floor.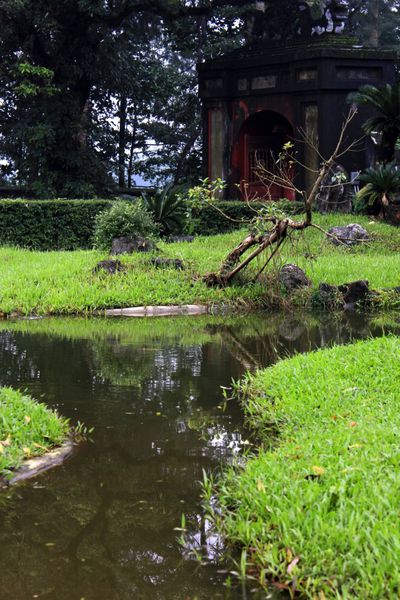 Our last stop for this morning is the Minh Mang tomb. Six of them built during emperor's time can be found around Hue. Our guide picked up 3 of them which I think was enough.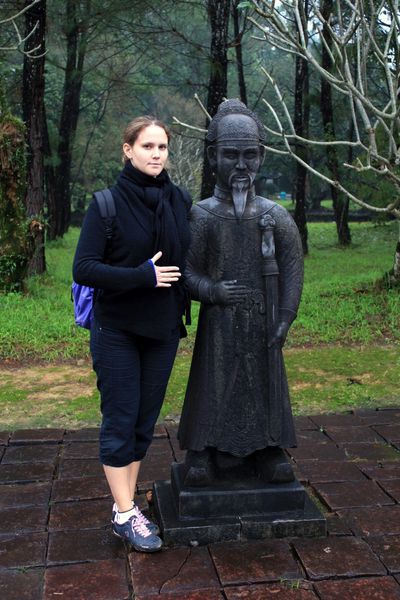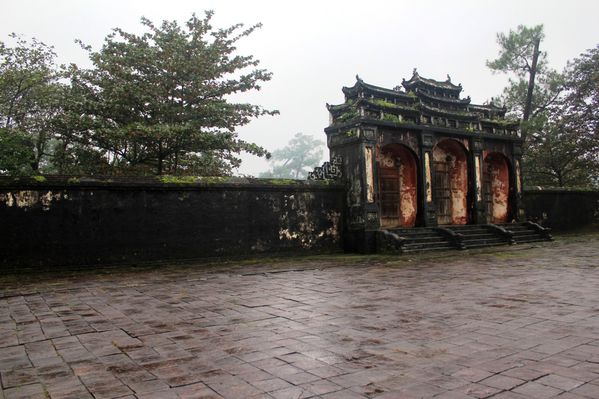 This one is the most majestic of all and is laid out in a very formal Chinese style. The tomb consists of 40 temples and pavilions built on a symmetric axis from the entrance gate to the tomb of the emperor.