As usual, a new article on food! As you can find everything type of food in HK, it was time to try one of the French restaurants in Soho, an area in Central.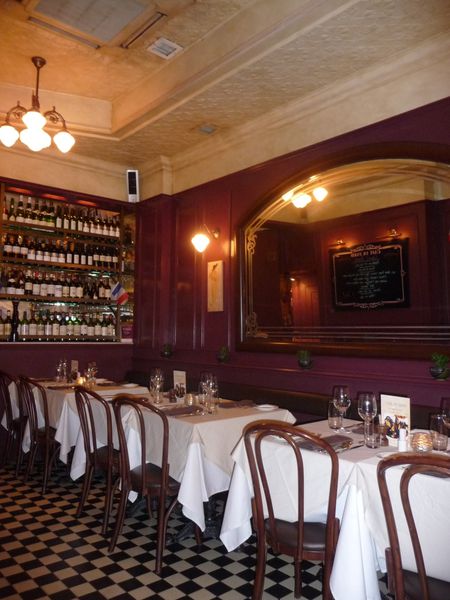 To be honest, I am wondering the whole day what I am craving right now, what is going to be my next meal, when I am going to eat it, with whom… I guess that's a very French way to experienced food; there is a French quote saying "Better a good diner than a fine coat".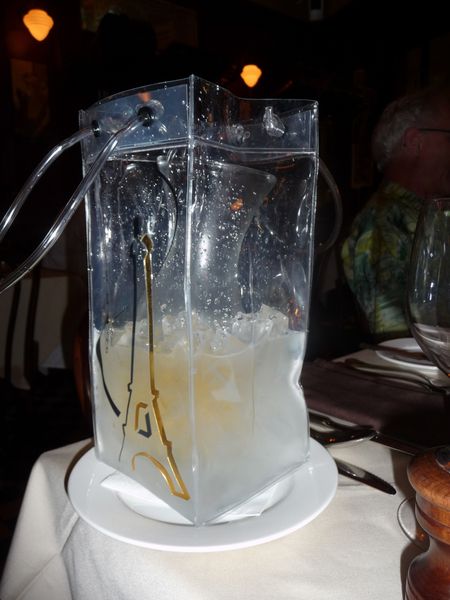 The "Café de Paris" is the typical picture of a Parisian café with his black and white floor, menus written on black boards, and French posters.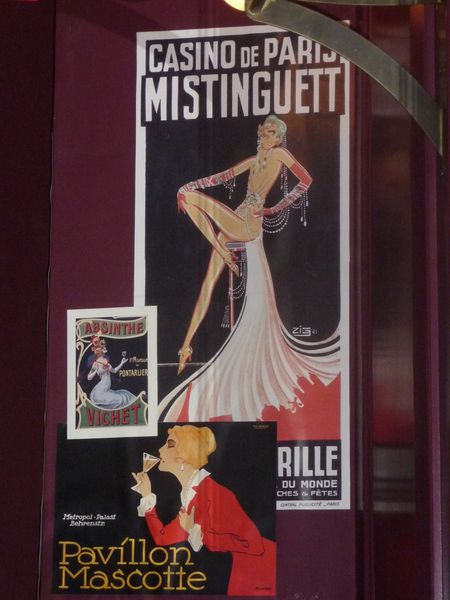 As a starter, I couldn't resist the onion soup, one of my favorite dishes and Xavier gave a try to the house specialty, the "fried foie gras". Even with a warm weather outside, this soup is delicious…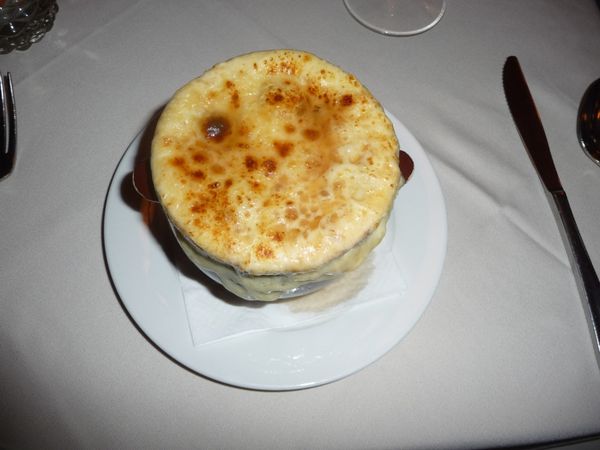 For the main course, I chose a goat tart while Xav chose mussels marinieres-style. It was a long time we didn't have French food but it won't be the last time in HK!