Now it is the moment everyone is waiting for... food!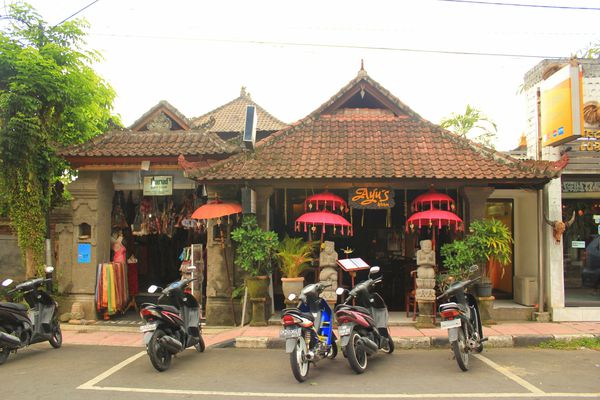 A stop in one of the local warung is compulsory. It is a small traditional restaurant selling basic local food - a good way to try cheap and tasty indonesian meals! You can also come back as many time as you want as the menu is extensive and it is time to check that what we learned during the cooking lessons was as good as the local ones.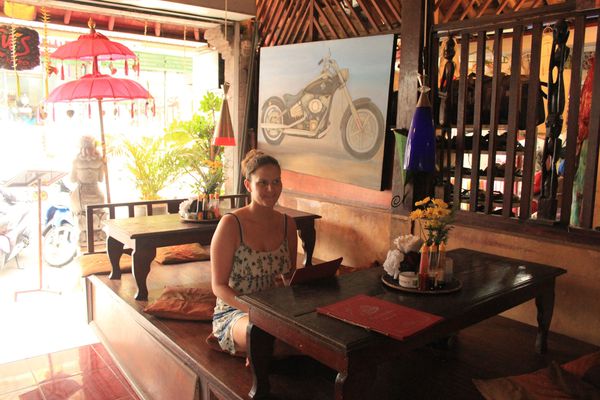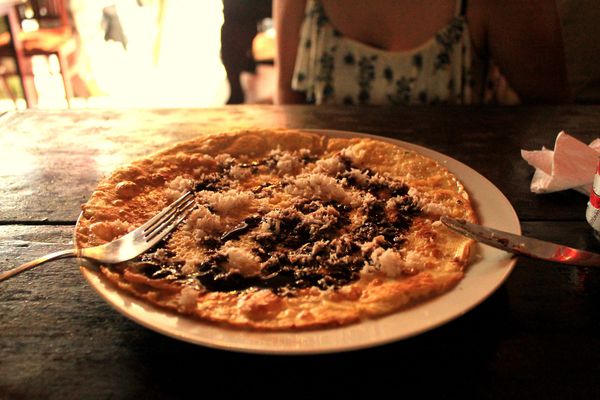 Just an idea of a bill for a diner here... the equivalent of 7€!! And it is not like we didn't eat a lot...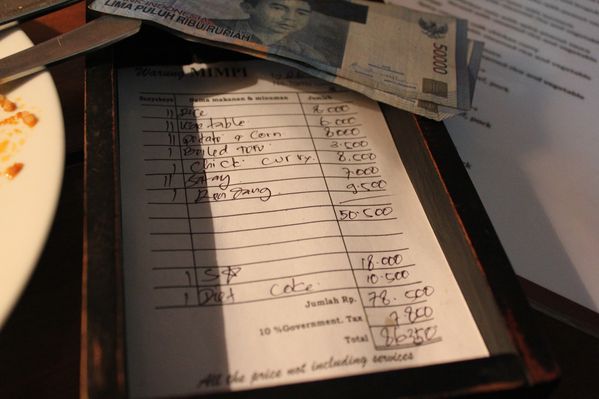 Some of the restaurants in Ubud have a nice view on the rice fields which is quite surprising as they are also on the main busy street.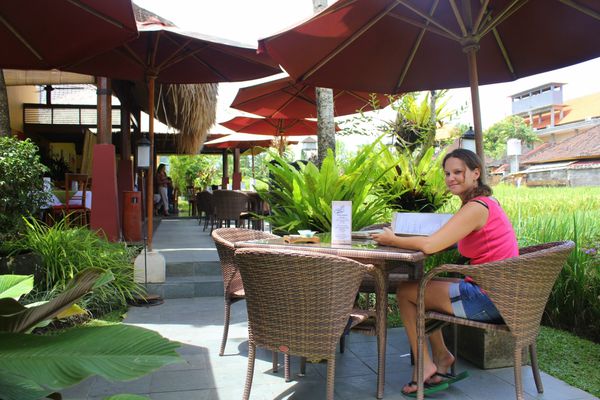 Time to try some juice based on coconut, grass and lemon... Bali is also a place where you can go for a detox program... don't worry we didn't went there for that... I need more than only juices to live!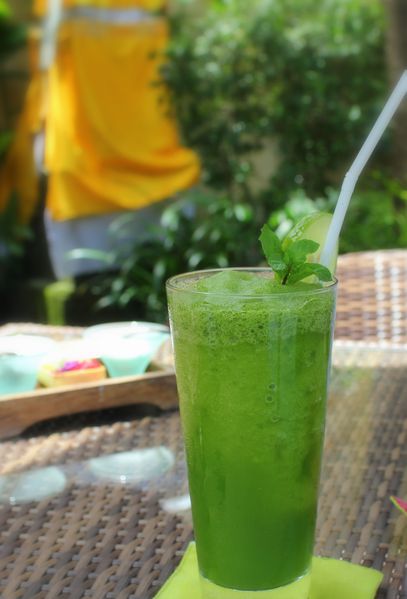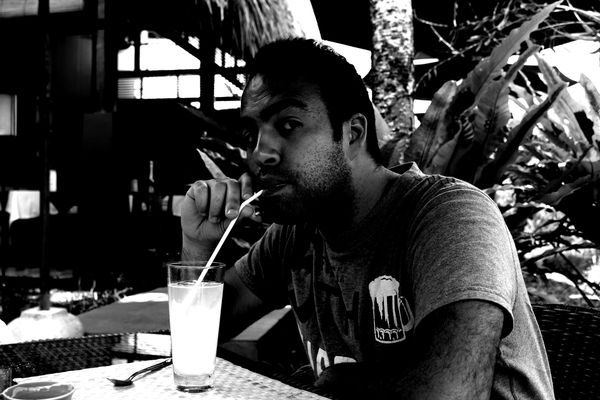 A quick presentation of our favorite traditional dishes. This one is a "mie goreng", a mix of noddles with different veggies with a nice spicy sauce.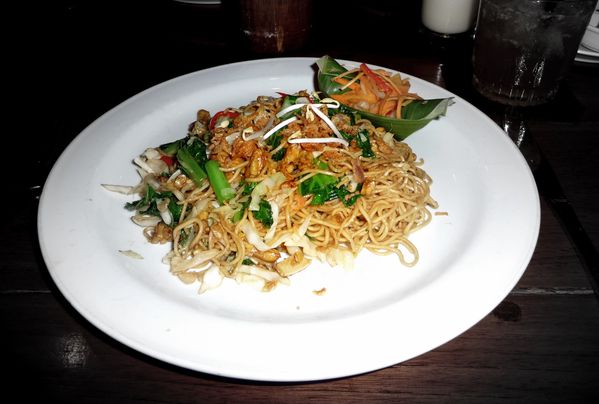 The same dish than the one we cooked... a bit better at the restaurant!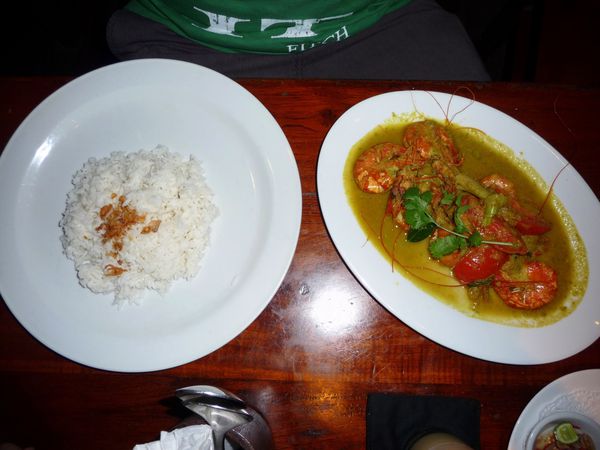 A "nasi goreng" for breakfast... or how to start the day with a local breakfast. It is a vegetable rice with on egg sunny side up on top, just delicious by the way.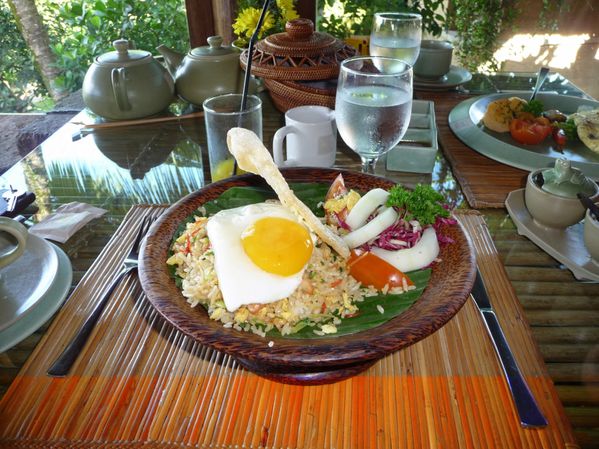 You can find western food as well... lobster raviolis and a seafood platter!