I had my first Bachelorette Party in Hong Kong… It is not my first friend getting married but almost!!! Yes strangely, when I look at my friends only few of them are married! Anyway I am sure one day, they will all wake up together and plan their wedding the same year. So you know what, take your time I am not in a hurry to spend all my holidays back in France just for weddings!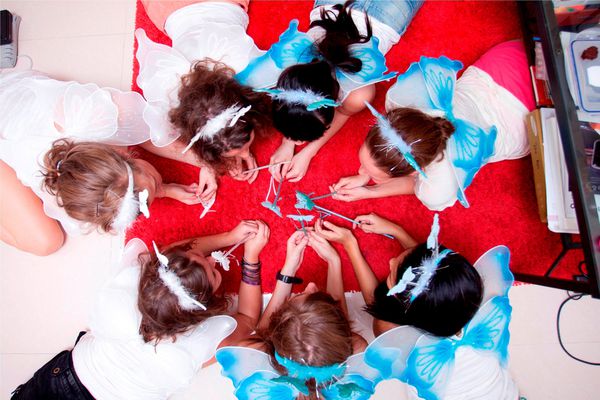 This special day is Mara's day. If you are wondering which one … she looks like a Walt Disney princess in the pictures.
Spotted?? Well done!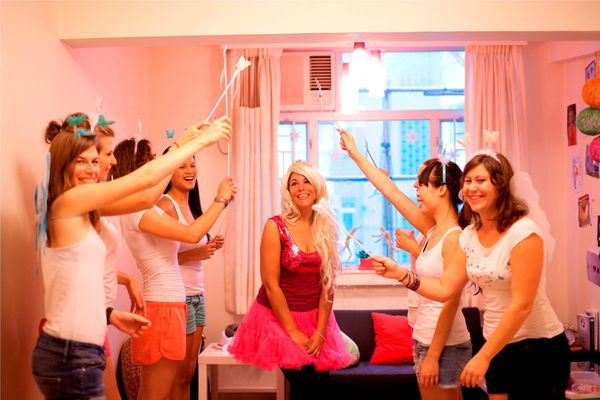 So I am not going to share with you this amazing day because as you know the Bachelorette party is a secret event and whatever is done and told, it will not get out of my mouth!!!!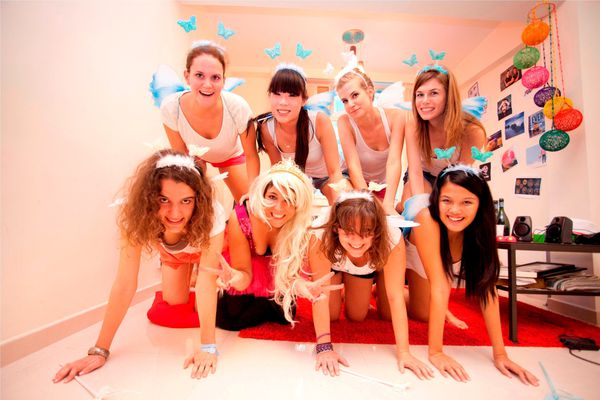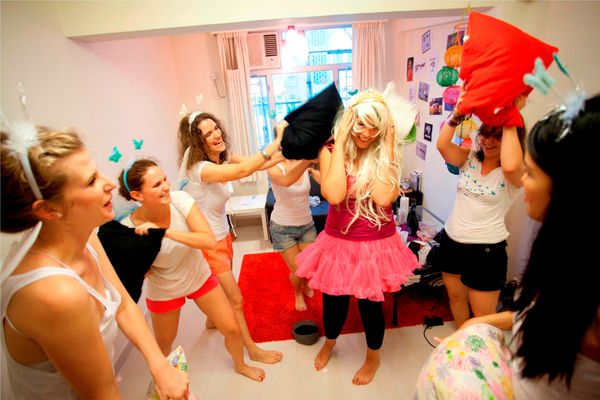 We asked a photographer to stay with us part of the afternoon to keep memories of this day for Mara (and ourselves hehehe… that's very selfish!!! But the pictures were too good to be hidden).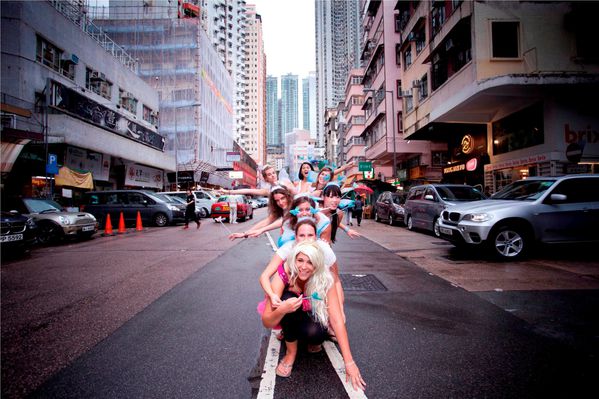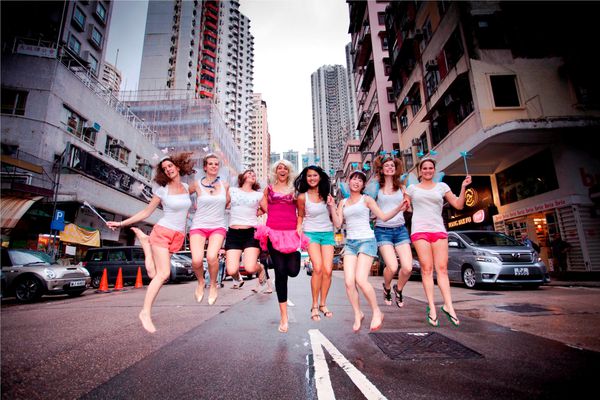 We spent more than 2 hours under the professional lenses of Fung whom I totally recommend if you wish to do some photo-shoots as well.
Sparkling wine helping, we ran everywhere and had plenty of ideas for this crazy shoots as you can now enjoy by yourself!