Starting the day at the Baan Chang Elephant Park is a compulsory stop if you are in Chiang Mai.
The wake up time is a bit harsh as the guide and the driver came to pick us up at 6.15 am. They were delayed as another couple was still asleep and missed their pick up time… No worries, we will go and fetch them once everyone else is in the bus! After an hour drive outside of Chiang Mai, we ended up in this place where we are supposed to live as a Mahout (Elephant caretaker) for the day. I am always in for this kind of opportunity as I do believe nothing else can beat a real –time experience on your own.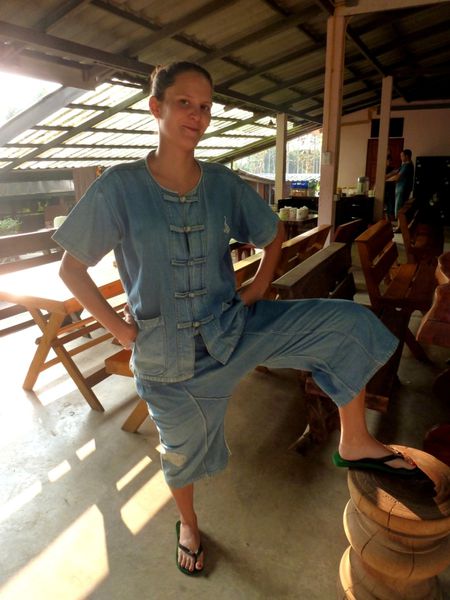 After a brief speech on how the park is surviving and how visitors can help and support it, we are going to our first training: feeding the elephants. After few important "don'ts", we are ready to take it to the next level. Oh no, first you have to change in the specific Mahout clothes as the elephants will remember the outfit and let you aprroach them.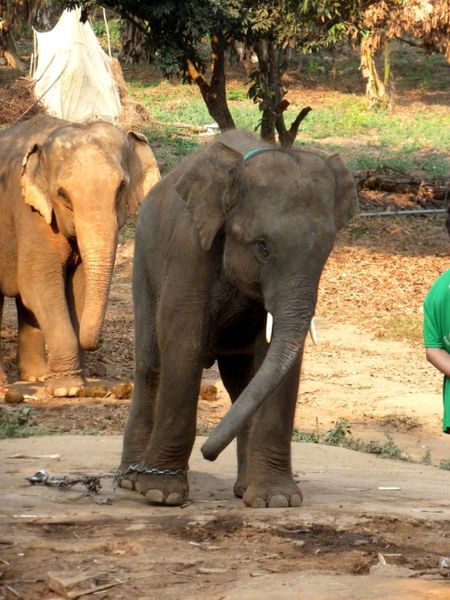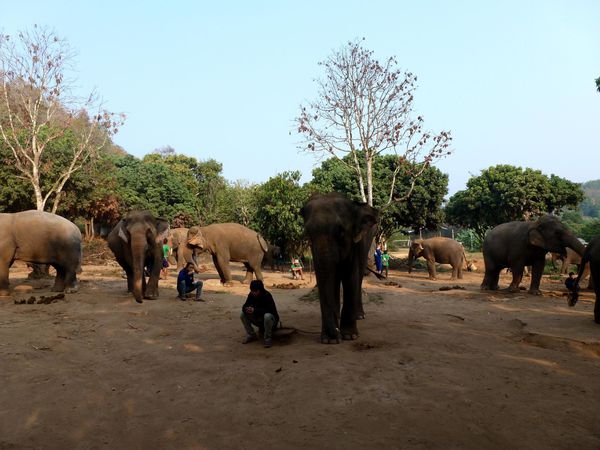 A full bag of cane sugar and bananas in hands, Xavier and I decide to start with the furthest elephant.
So here are the steps to feed an elephant:
- Take a hand full of bananas or sugar cane (6 or 7 is ok, com'on you're feeding an elephant not a man!)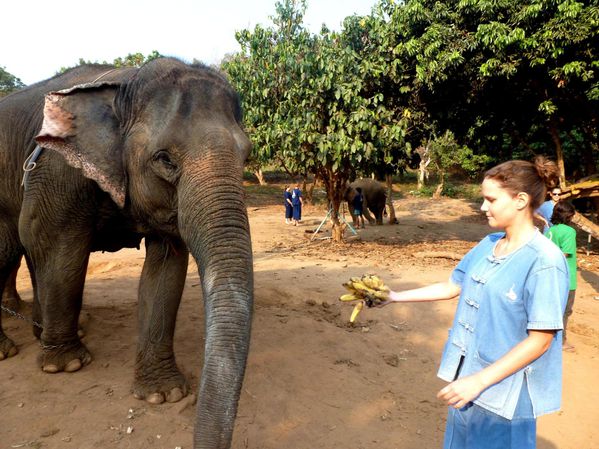 - Go next to the elephant and present him the fruit not too far from his trunk – don't be afraid and don't stay too far as it will make elephants nervous if they can't access to the fruits.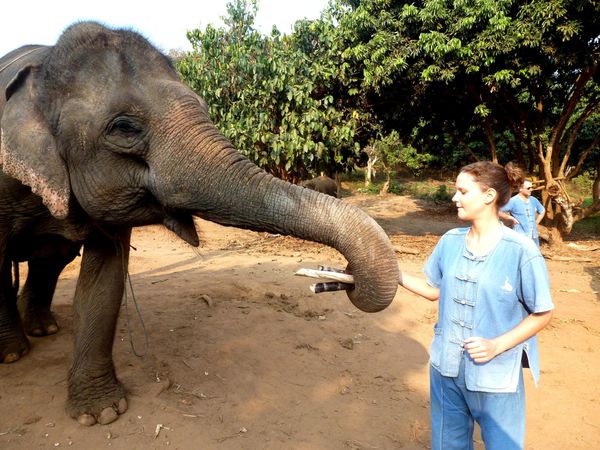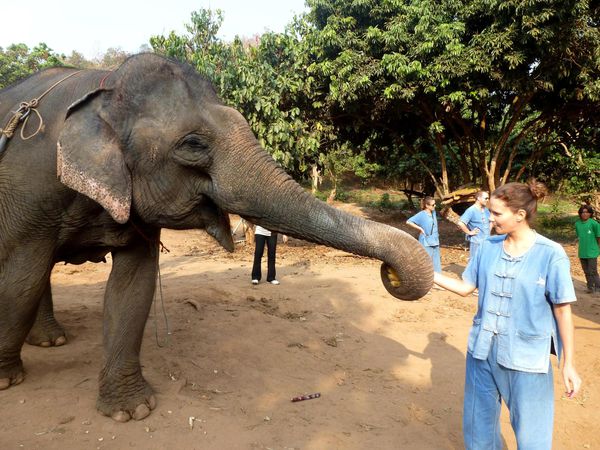 - Watch how funny and amazing the elephant uses his trunk to eat!
- And watch your food bag as some clever elephants will try to steal you some bananas while you are looking away…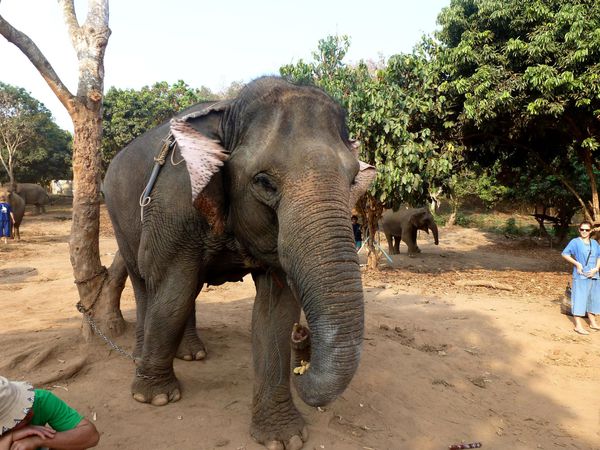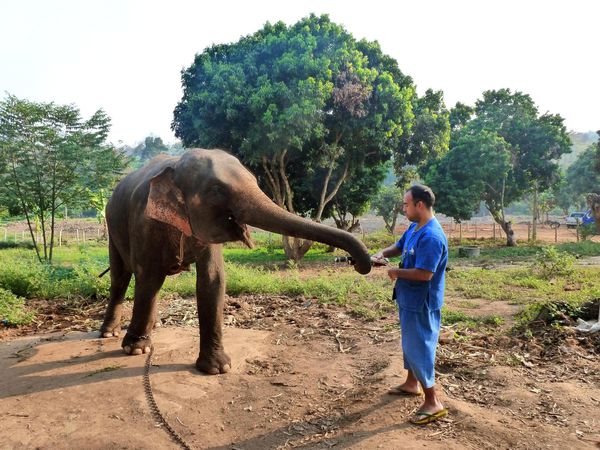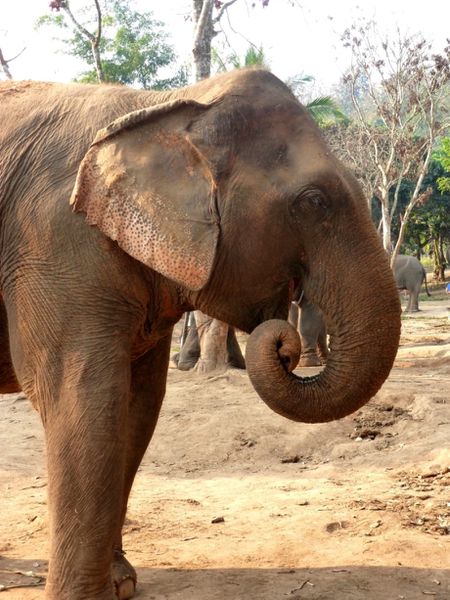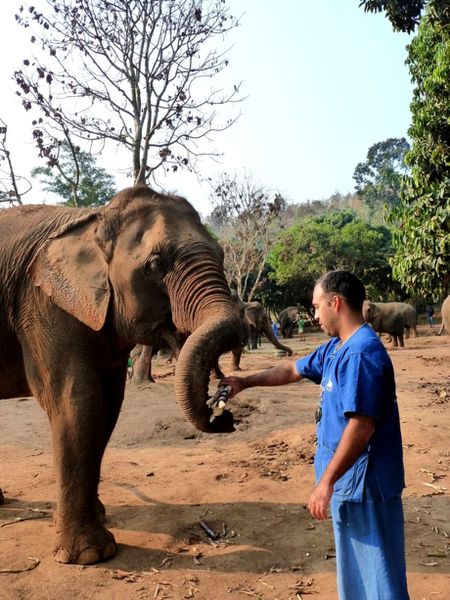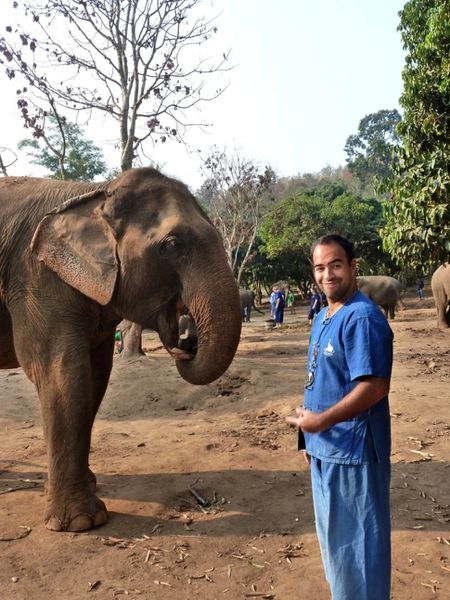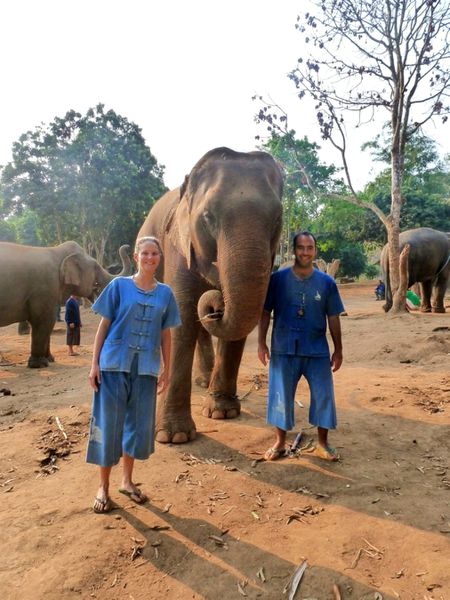 The park also had a baby elephant that was so cute!! Yeah, not that small anymore…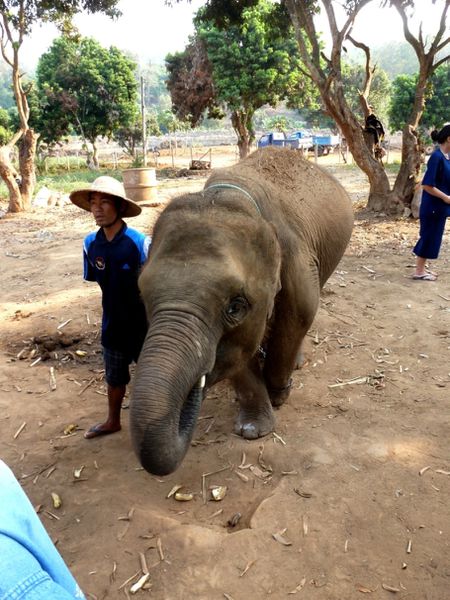 Xavier was lucky to receive a kiss from this baby… I tried it once in South Africa and I know how it feels (and smells) and once in a lifetime is enough so I'll pass!