Instead of doing again one of our small junks, we decided to be part of a huge one. When you could be up to 35 people on the previous one, this one is a Chinese wooden boat… the one I was looking for on our first junk!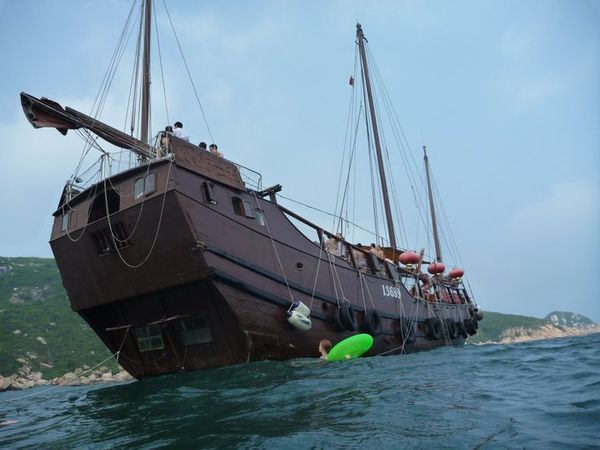 It was just a huge huge boat waiting for all of us in the harbor (around 70 persons).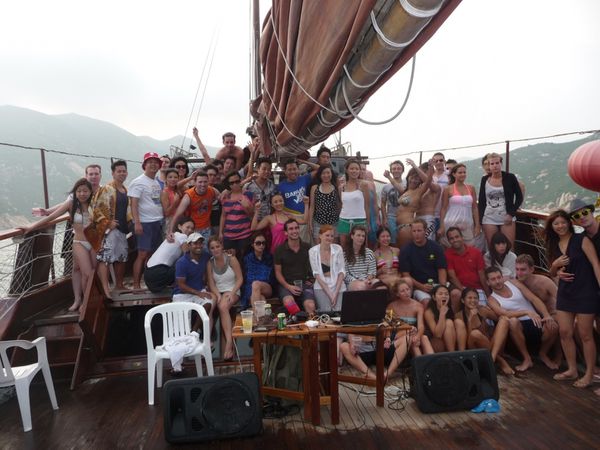 From a private DJ to a barbecue and lot of drinks, everything was taken care of. We just had to care about partying, jumping on the water, swimming, tanning… Hopefully we brought some kid rubber rings and waterproof cameras!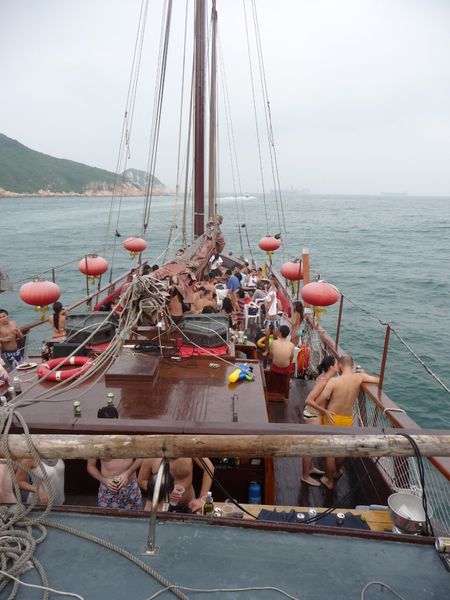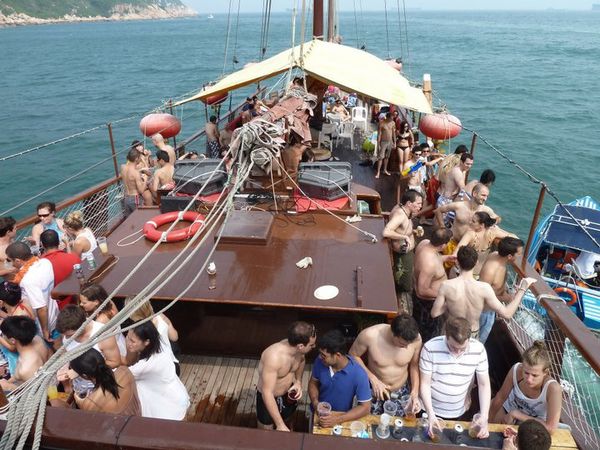 A funny fact, on the boat, half of the people were Chinese and the other half was a majority of Frenchies.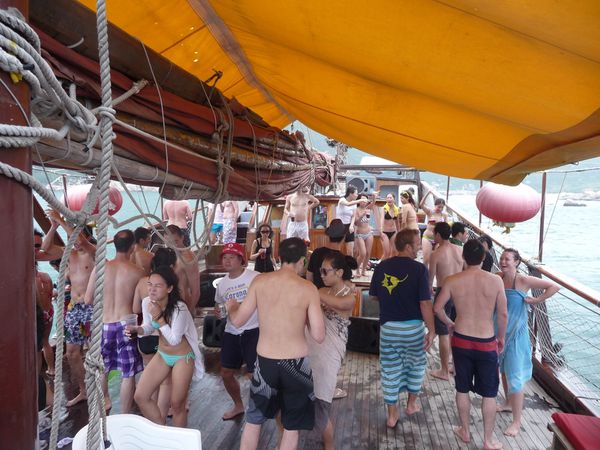 You could see a big difference on theirs behaviors the whole day : while French were drinking dancing and jumping on the water with a lot of noise, the Chinese remain calm and well educated the whole time… some of them could even sleep on the way back although the music was as loud as in a club!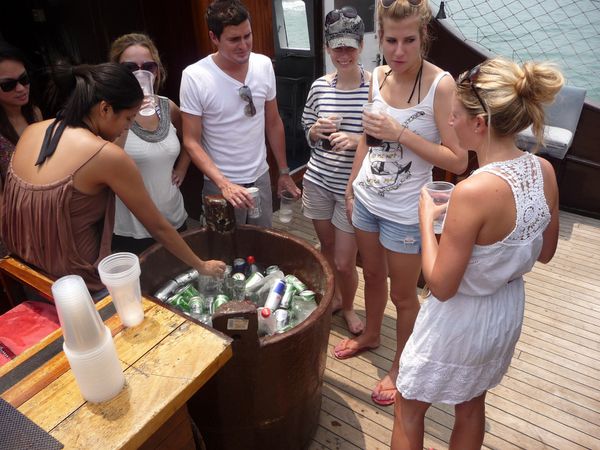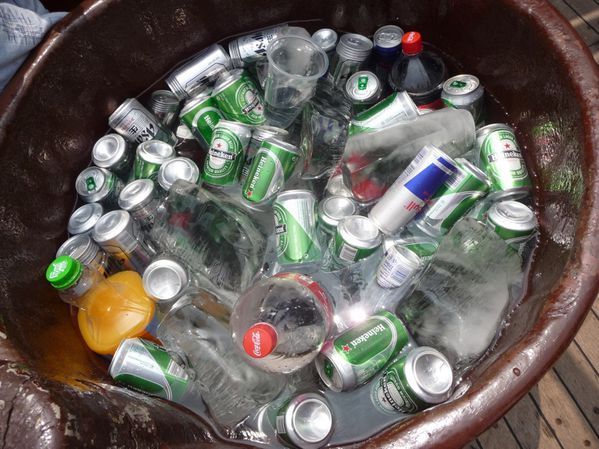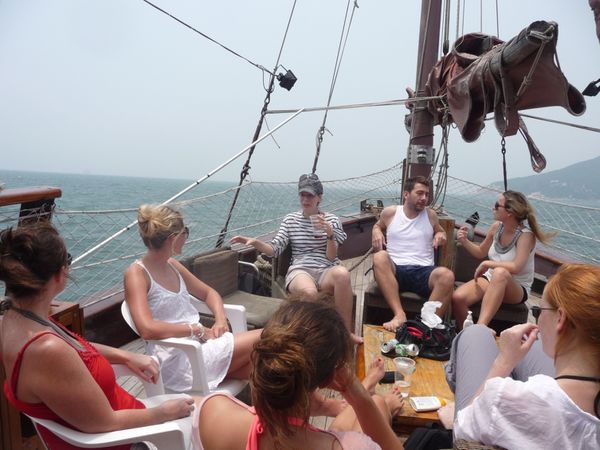 After a day like this one, a good night of rest is more than welcome!