For the Tuen Ng festival at the beginning of June, Dragon boat races are held the whole day.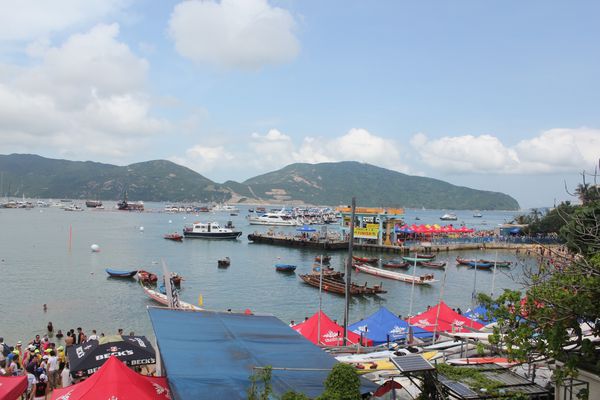 This event is the commemoration of a national hero: Chu Yuan who drowned himself into the river to protest against the corrupted emperor. The people went on their boat to search for him but they couldn't find him! They decided to make a lot of noise by hitting the drums to be sure that the fishes were leaving Chu Yuan's body alone.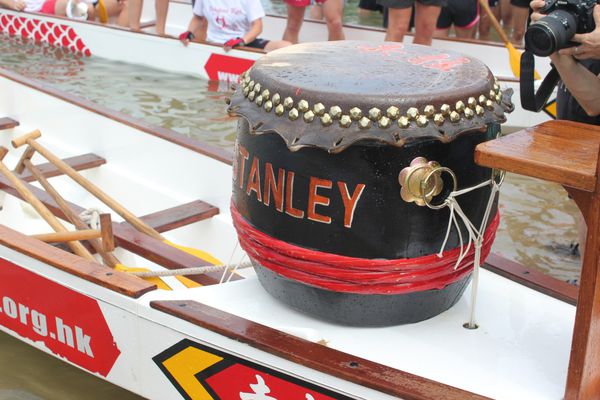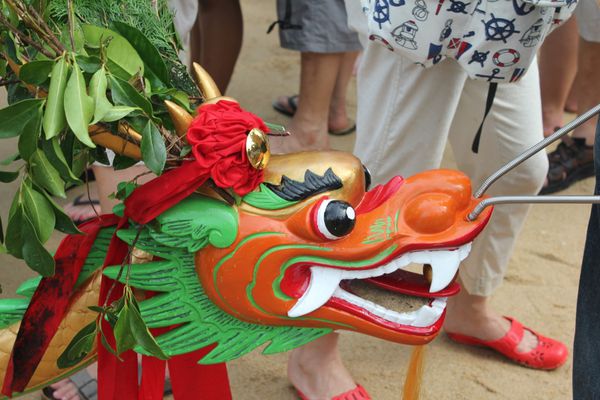 Today, the Dragon boat race is a huge tradition. The special boat represents the head and the tail of the dragon, measures more than 10 meters and carries a team of 20 paddlers. Yes as you can see, they will have to paddle to win the competition!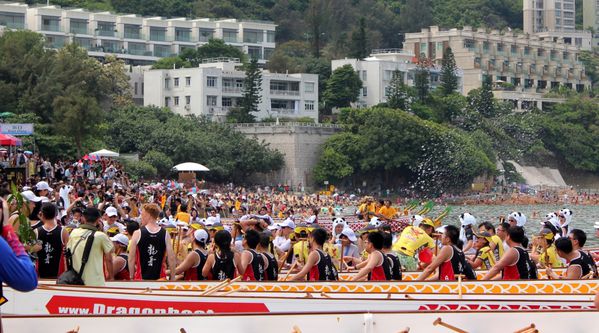 The atmosphere around the races is incredible, you can't really think of a competition when you see how friendly everyone is behaving.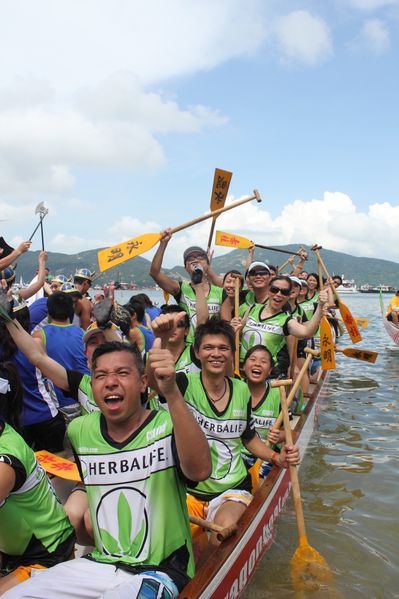 It reminds me more of a big party than a competition and I thought one second to be part of a team next year… until I remembered that most of the trainings are on Sunday morning at the opposite side of the island. However we quickly found Xavier's company in this colorful mess and went to support them!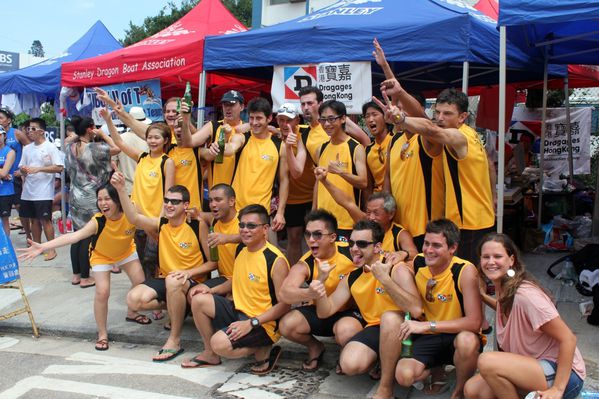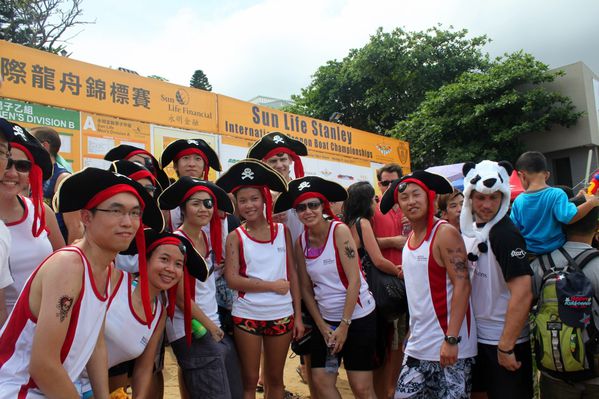 Participants proudly wear their company's outfits and some of them are really good! Spectators are trying to catch a piece of fresh water as it is incredibly hot outside!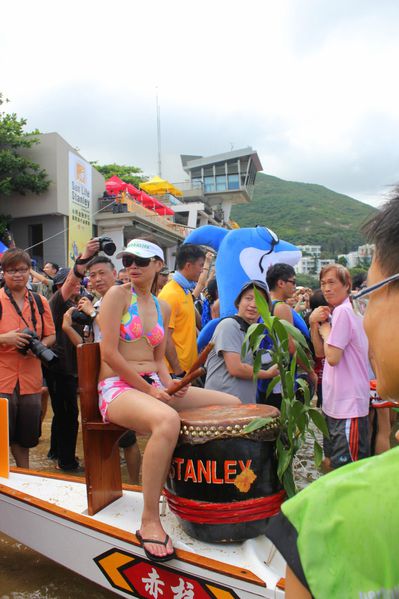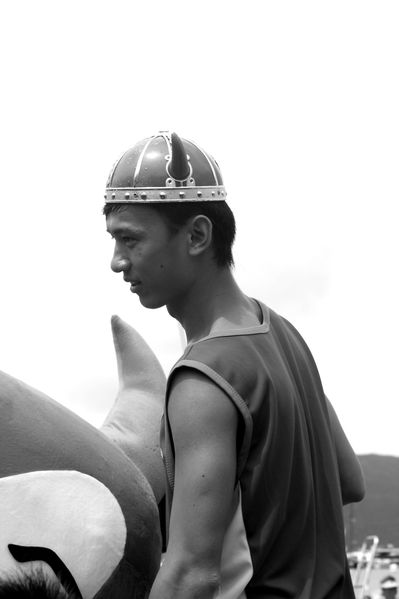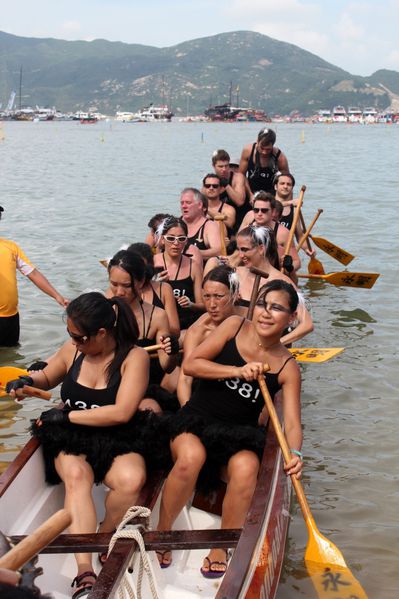 Another tradition says that if you swim in the water touched by dragon boats, you should stay healthy for the coming year. I didn't see a lot of people trying to get inside the water, maybe because it was crowded and they were too afraid to catch a paddle in their face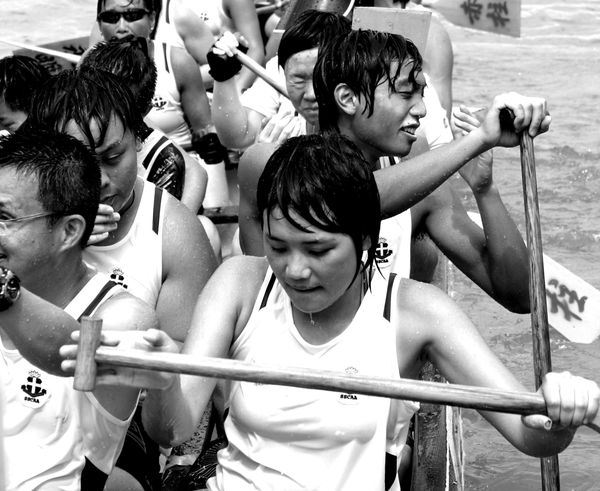 The end of the race is right in front of the beach where the audience is standing. It takes only 1.14 minutes to finish it for the quickest boat I saw that day!