One of the most known places to visit in Hanoi is the Temple of Literature. Located in the heart of Hanoi, the temple is surprisingly a peaceful and relaxing area.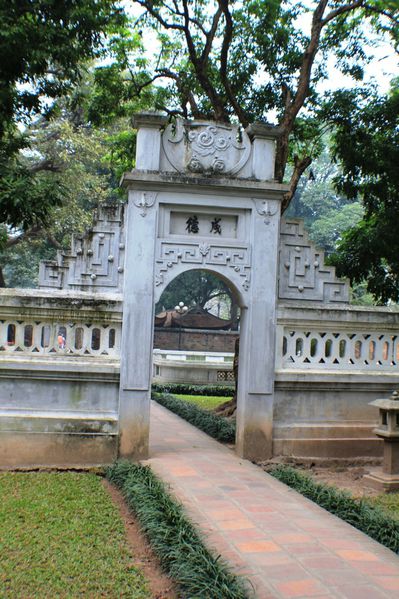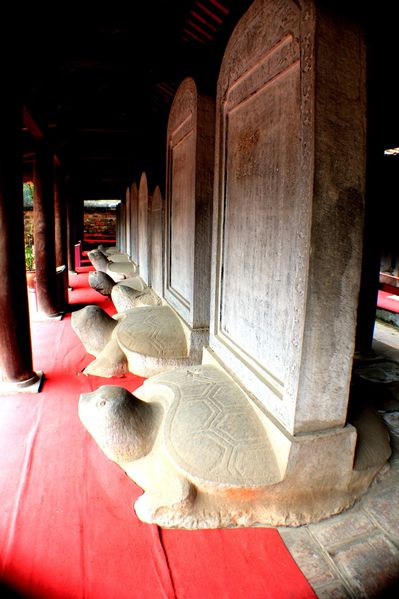 Dedicated to Confucius and his scholars, it is the country's oldest monument to education. Only the sons of mandarins were first admitted here until this place opened to all talented commoners.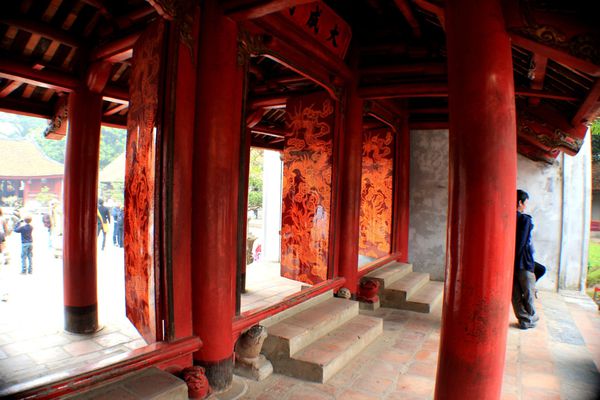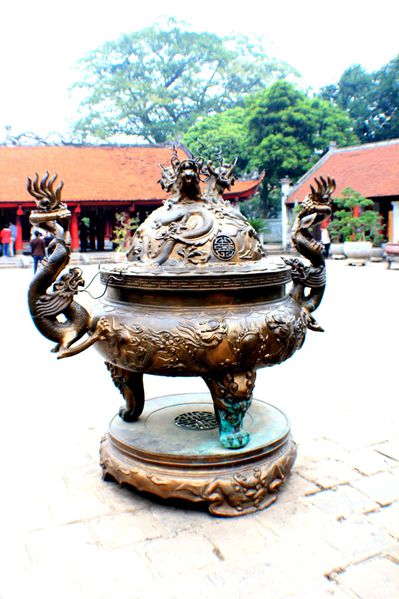 After all the tombs and temples we had visited in Vietnam, I was not especially attracted by this one. I do know it is a major cultural heritage, I am just thinking there are too many visitors to really enjoy the serenity of this place.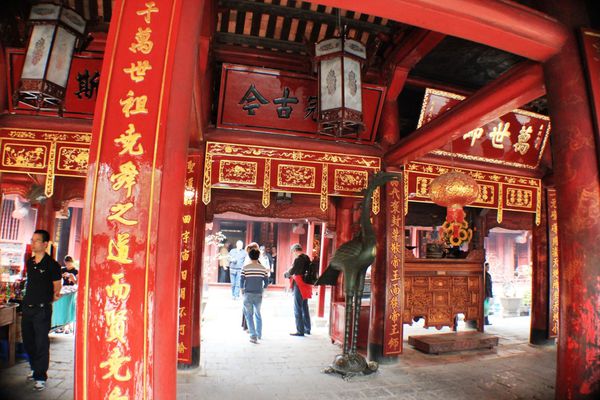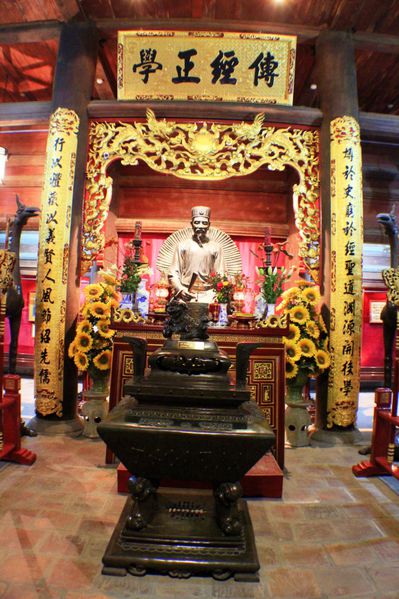 Between tourists visiting, students coming to pray for their exams and plenty of wedding photographers, it seems this temple is also a chaotic place…