And again, it's time to eat and to eat French! One of our favorite dishes is the typical "crepes". It must be linked to my Brittany origins… There are only two different "creperie" in HK, both with French chefs in their kitchen, the first one is located in Causeway Bay and the other is in Wan Chai. I like them both but for different reasons, the one I am talking about today serves delicious and sophisticated salted crepes while the other one is offering the best classical ones! I think they are just complementary.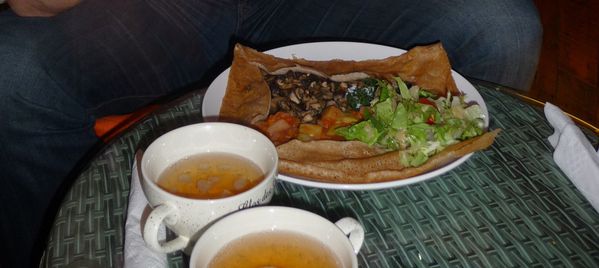 Here, you can find everything you were looking for from French cheeses (camembert, goat cheese, reblochon or raclette…) to duck, snails or foie gras. The atmosphere is nice and you can also enjoy your meal on a small terrace which is a luxury in HK!
It is amazing to see the difference with my life in South Africa, in HK you will find everything you want. I remember when I was craving French cheeses and needed to go to wait a fresh arrival in one special supermarket… Here, you might be looking a long time before finding where to go but you will always end up with it. To be fair with SA, the price is still as high as it will be an imported product…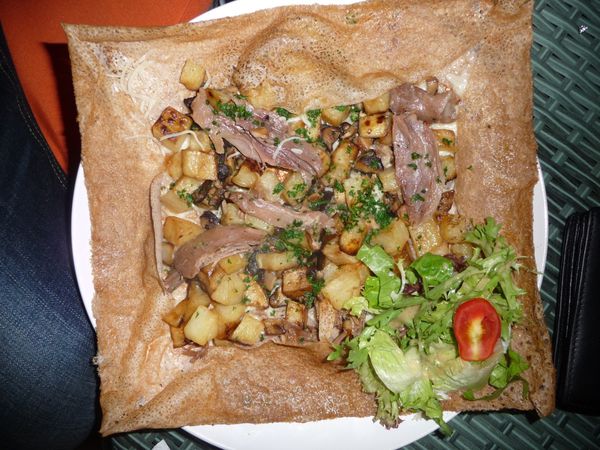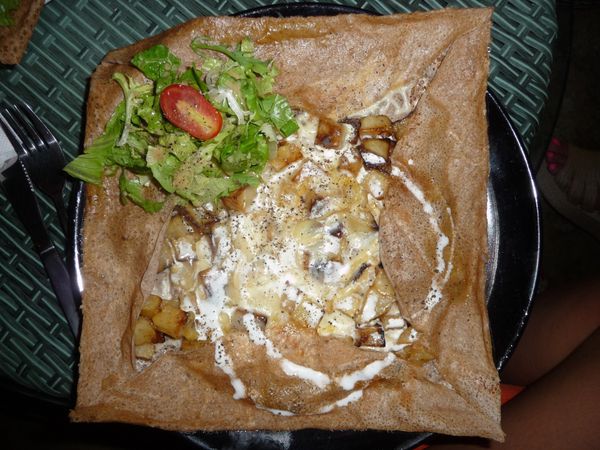 Regarding the dessert, I have to say that my heart belongs to the one in Wan Chai! They are doing the best "Salty Butter and Sugar" crepe ever! Xavier always thinks I am missing something because I always choose this one and never give a try to the others but seriously, what could be best that a perfectly buttered crepe with crispy sugar on top?