Situated between the Li River and the Yu Long River, our guesthouse is a good start for different cycling tour in the area. First day, we decided to go to Yangshuo on our own, followed by a bamboo trip on the river and then a hike to Moon Hill.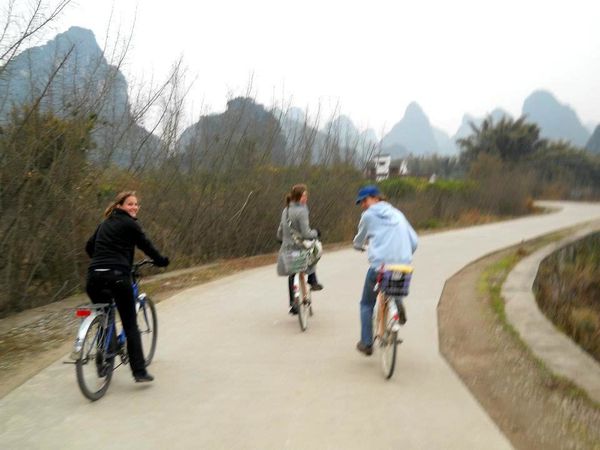 The guesthouse provided us with a guide book for our tour with pictures of the staff pointing the right direction at each intersection!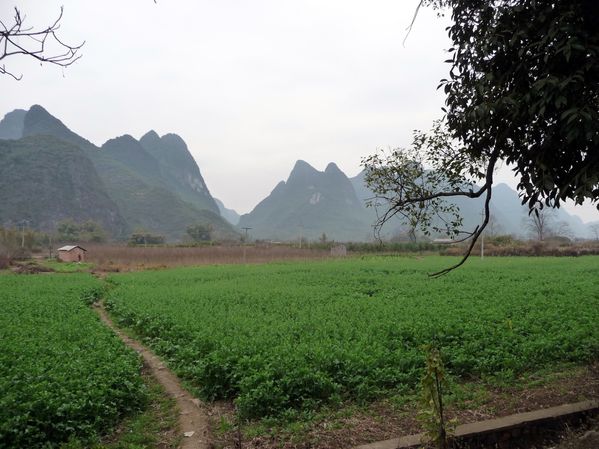 Marine was unanimously elected as our guide and did a great job during the whole week end. This decision was also taken because with her pretty yellow jacket, we could spot her from far away and that was definitely helpful so a big thanks to our "matelot/sailor" of the day. Of course, you can't see it in these pictures but wait the following ones and you will understand what I mean!
I have been told that her family is even coming to read my blog because it is easier and quicker for her than to explain to each member of the family and friends what she has done so hello to Marine's family! ;)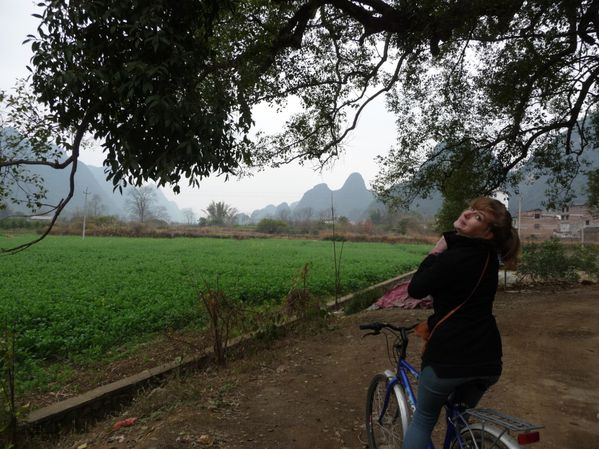 This area is surrounded by karst peaks and with the cold weather; a misty fog adds a dramatic criteria to the scenery. It looks a bit like the scenery of Halong Bay in Vietnam but without the water…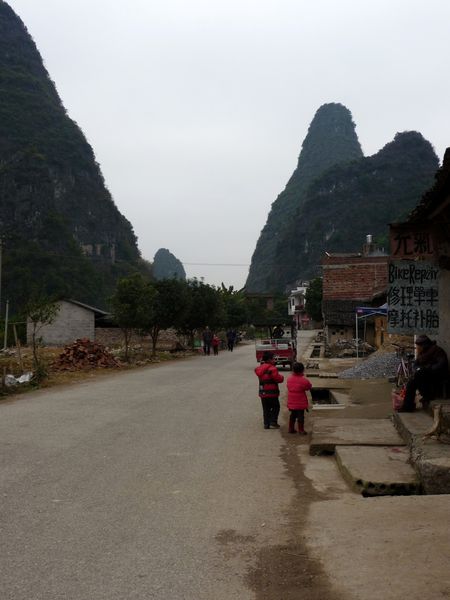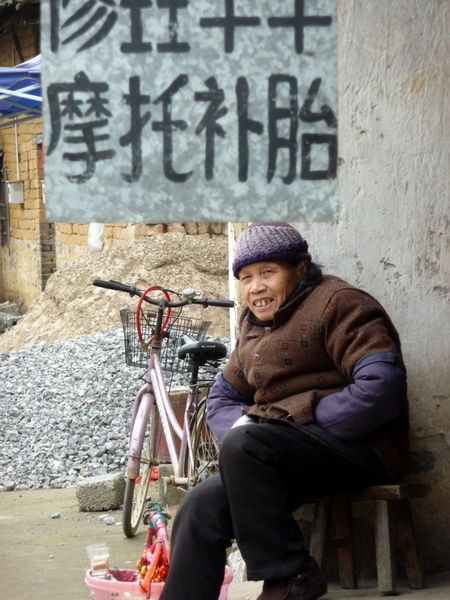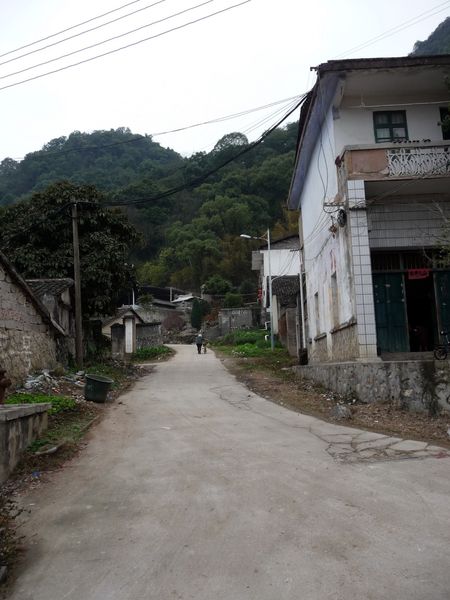 I can tell you that it is freezing cold each time we stopped so a bicycle tour was exactly what was requested to not freeze straight on spot!
We all had a ridiculous amount of layers and because as always I am the worst… I had the highest records with 8-9 layers on me! The only problem I really had with the cold temperature (thanks to the wonderful gift from Xavier for my birthday last month) was with my feet. I couldn't keep them warm even with 5 pair of socks on.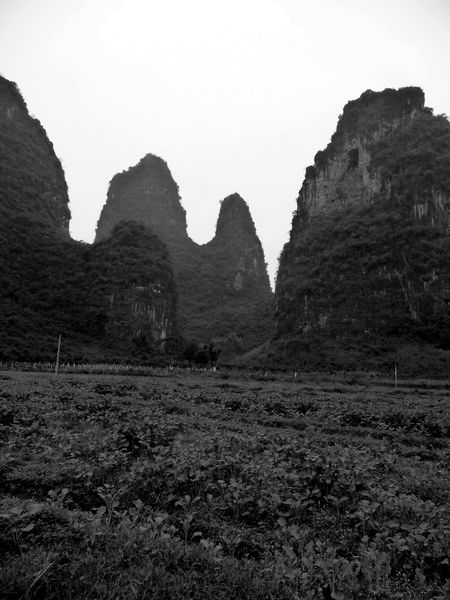 A week end cycling is a perfect way to have fresh air after few weeks in the crowded Hong Kong.