Time to discover the balinese cuisine secrets after the colorful market...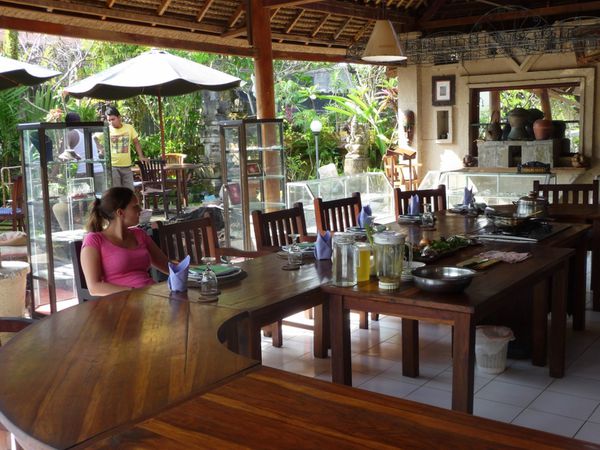 Hopefully we got a book to follow the instructions. As I am bringing it back home, I will be able to do Indonesian food very soon (if I can find all the ingredients in Hong Kong first and when I will have a proper kitchen...).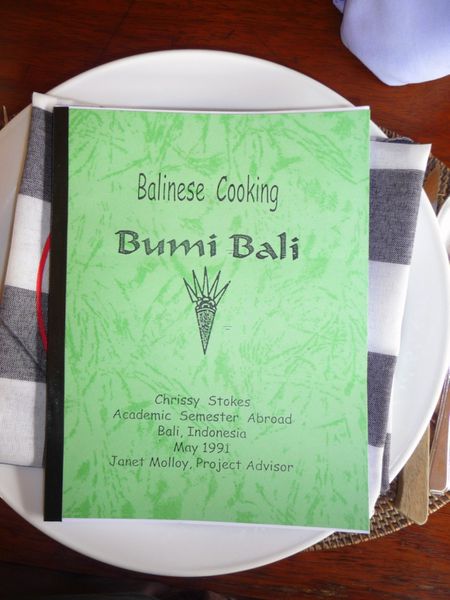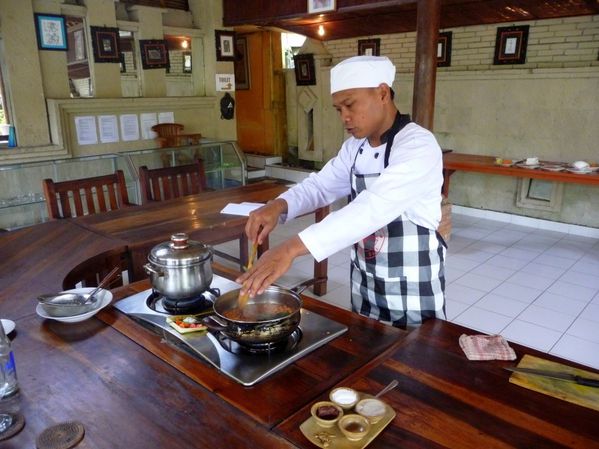 The "Sayur Urab" is done with a mix of vegetables and grated coconut. It is only 9 am and now you have got to try the dish we have made...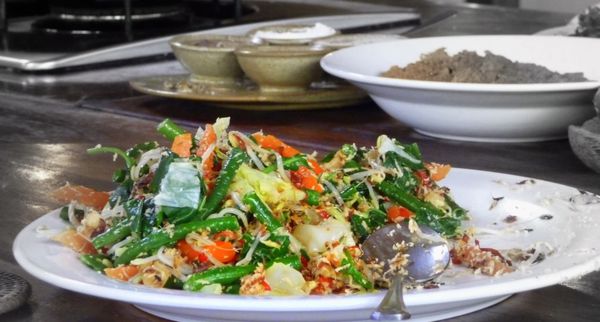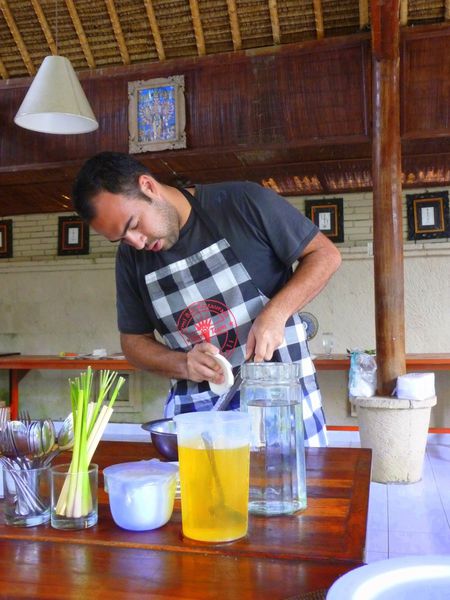 Some easy finger food found on the streets in Bali : "Bali Sate Lilit". Easy to do, easy to eat. It can be done with chicken, pork or beef marinated with some herbs and then fried.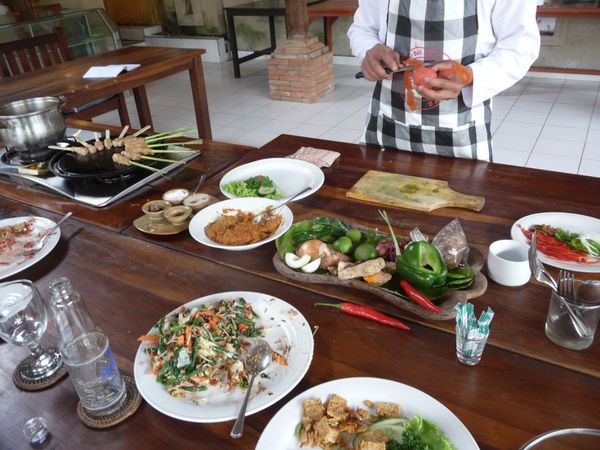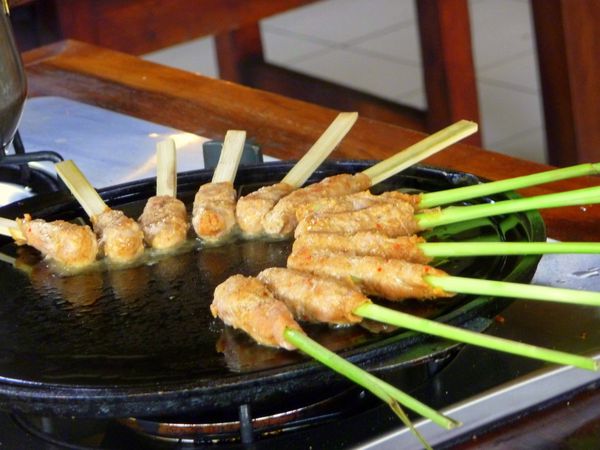 Balinese cuisine is all about feelings. You have to put a part of your heart in your meal if you want to do it in a balinese way. You also have to put your fingers inside. This dish is tuna raw fish with a lot of spices, lemon and red peppers. It looks like the ceviche I tasted once.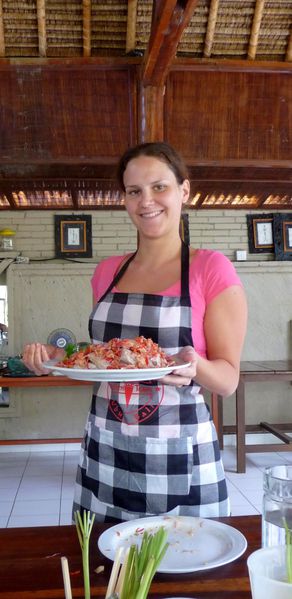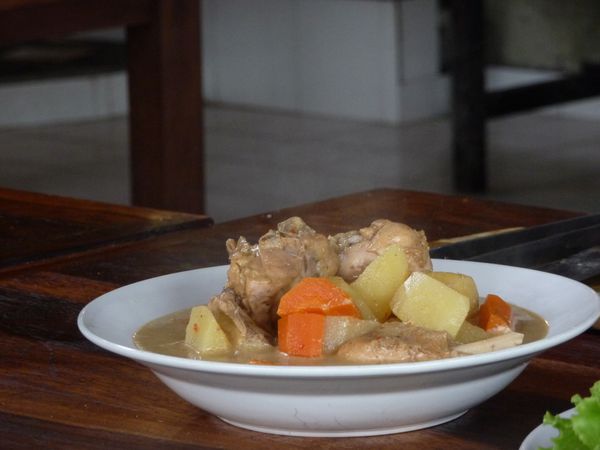 The " Sambal Goreng Udang". One of the best dishes we cooked today : spicy prawns with a delicious sauce! (only tasted the sauce of course!)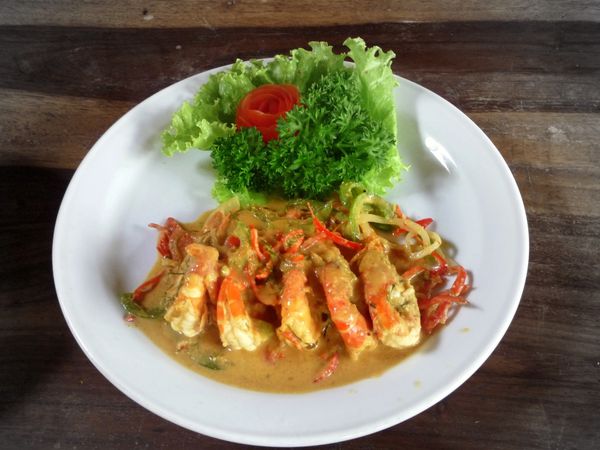 Desert is not part of their specialities... this one is so rich it could have be a full meal by itself!