In an open air area surrounded by coconut water trees and the river, the class can start. We are learning how to make 4 famous Vietnamese dishes.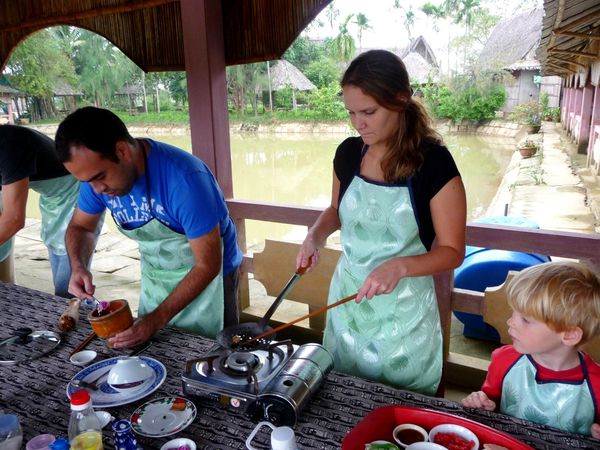 As a starter, we will prepare the "Goi Cuon". Even if you don't recognize the name, I am sure you are very familiar with this dish; it is a rice paper salad roll with pork and shrimps. (For French people, I am speaking about the famous "rouleau de printemps"!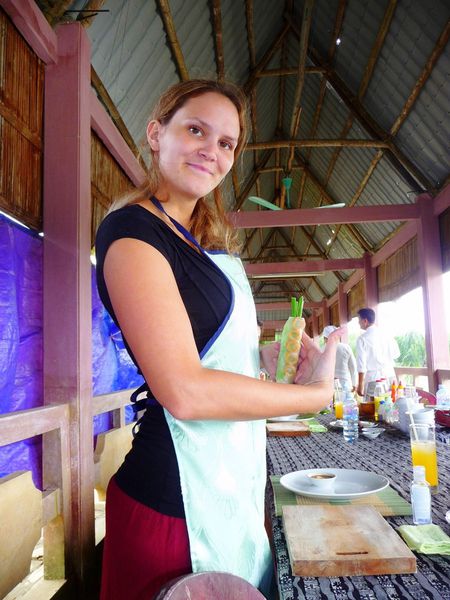 To obtain a perfect roll is not that easy and we will have to practice our technique if we want to invite you home…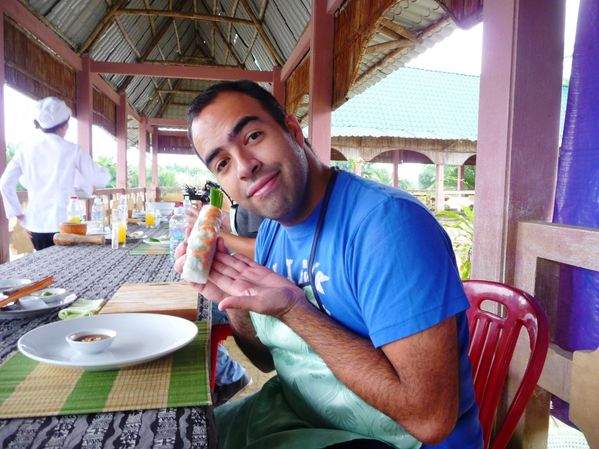 The second dish is a "Banh Xeo", a crispy Vietnamese crepe filled with pork, bean sprouts, green onion, herbs and soya.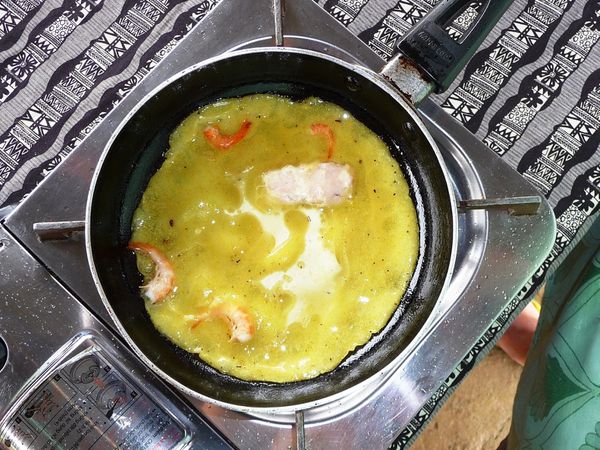 The pancake is pan-fried and then you can fill it up with the different ingredients. It is served rolled in a rice paper roll or in a lettuce leave with a chili dipping sauce.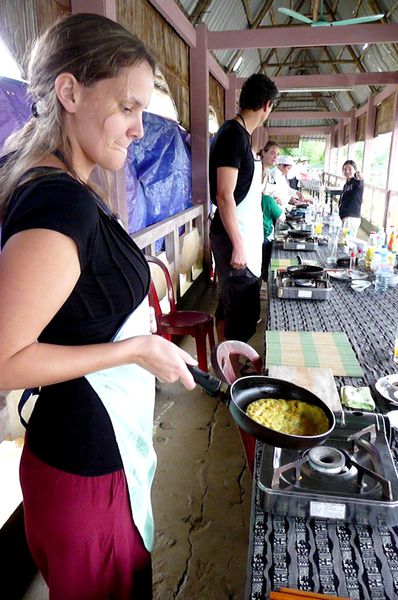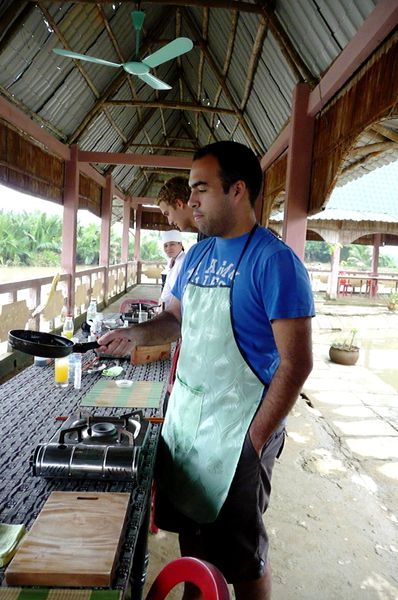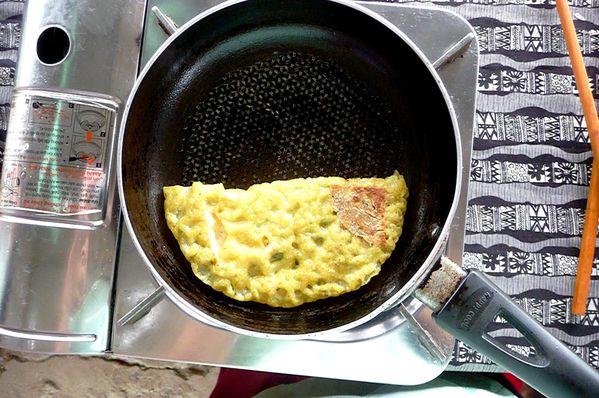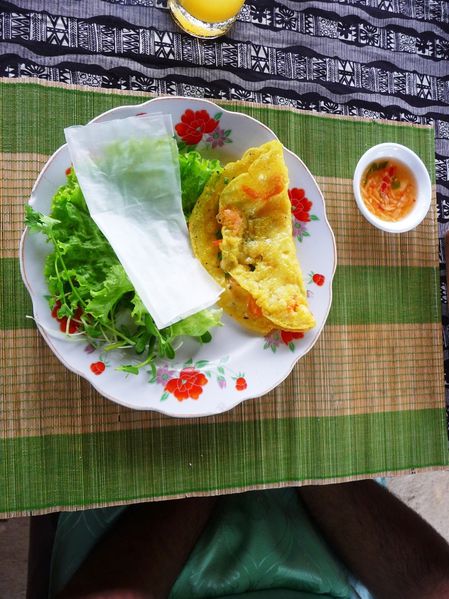 The next one is the famous Pho: it is a beef rice noodle soup infused with cinnamon, ginger and star anise. It is eaten for breakfast by locals but you can also have it for lunch or dinner if you want.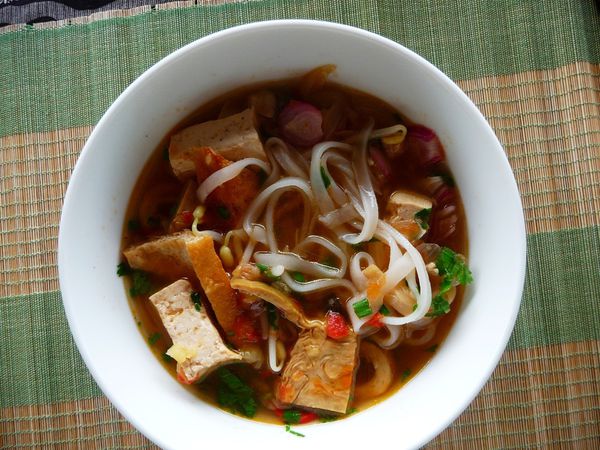 The last dish is a light dish – the "Bun Bo Nam Bo". It is an herbed salad with rice vermicelli, cucumber, carrots, soya, sautéed beef or tofu and topped with caramelized red onions and roasted peanuts. Just D.E.L.I.C.I.O.U.S.!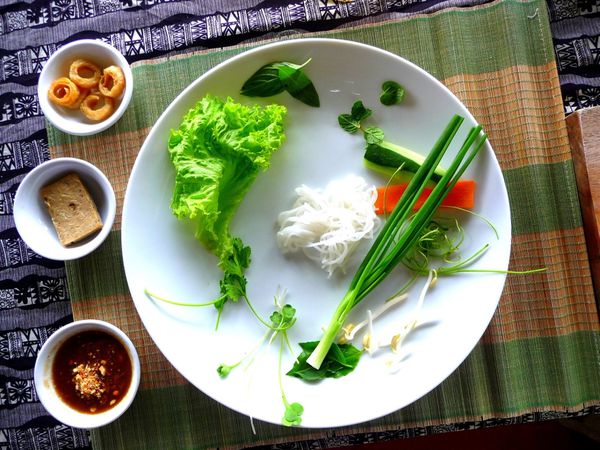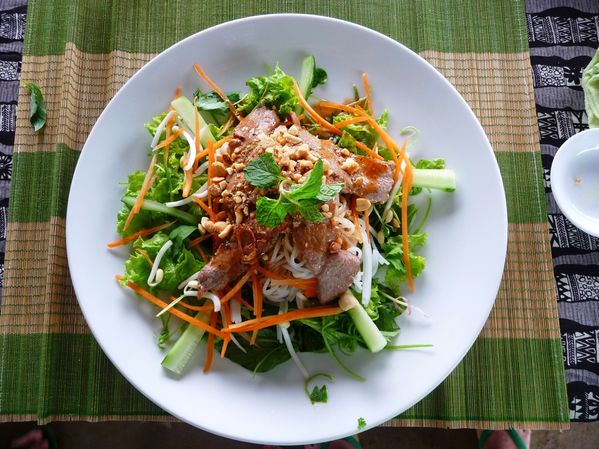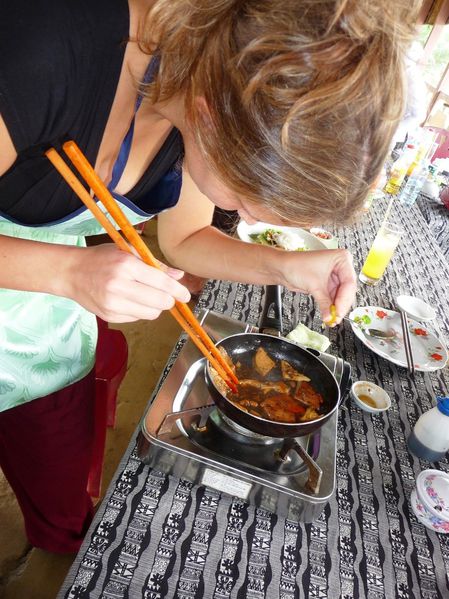 And you know what, the best part of those cooking classes is always the same: You've got to eat what you cooked!