As we just love food, kitchen classes wherever we go are compulsory. It doesn't always mean that we are going to cook again the same dishes at home but it is a great way to discover a culture and understand better what you eat.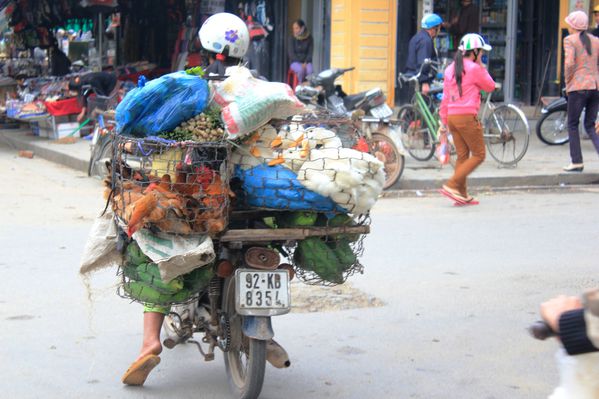 It is one of the favorite activities for tourists here and it is amazingly cheap so there are no reasons to miss it, except maybe time!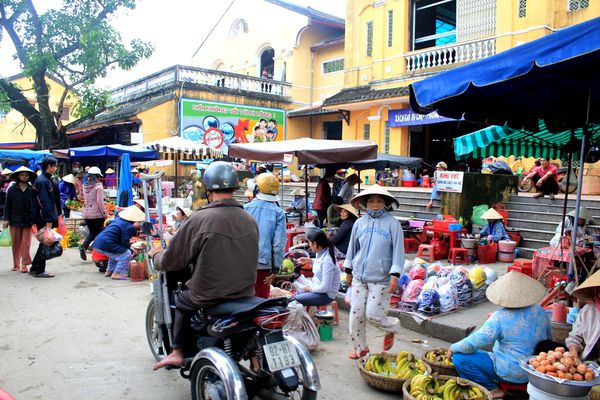 The half day cooking tour starts with a tour of the local open-air market. It is better to avoid wearing flip flops as I soon discovered that dirty water from melted ice used to keep fish and meat fresh was running over the entire street.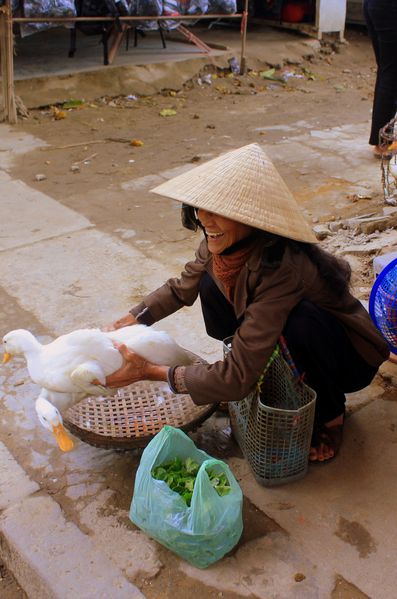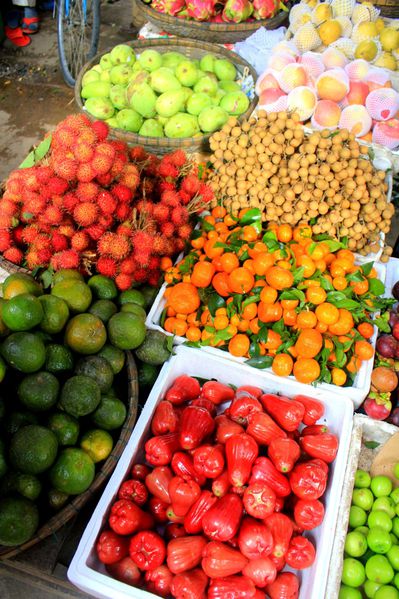 There we had to purchase fresh ingredients for our course (herbs, various vegetables, shrimps, pork, beef and a lot of tofu for the only vegetarian of the group).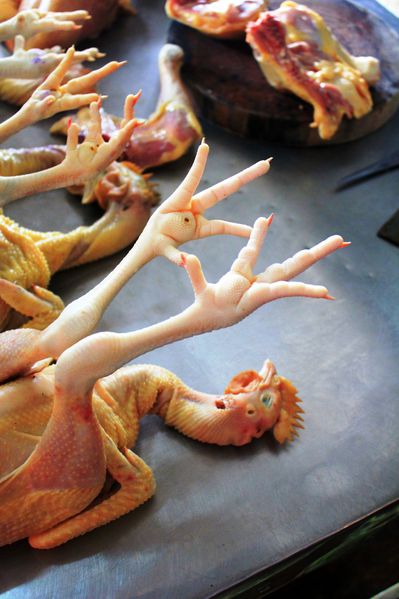 The local market in Hoi An looks like a mess for someone coming from France, pieces of meat are waiting outside by 20-22 degrees for the customer to buy it (no wonder why the steak tartar is not a specialty in those countries…), fishes are lying on tables without any cover….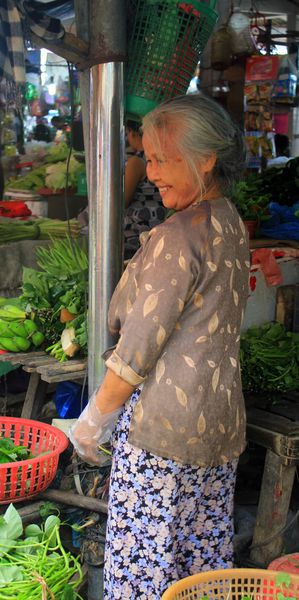 However, you get used to it easily and after the first bad impressions, this market feels like a vibrant and colorful place to be in the morning.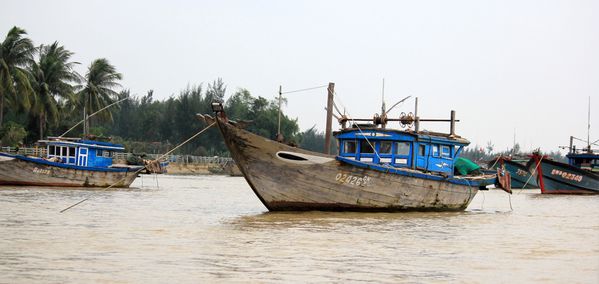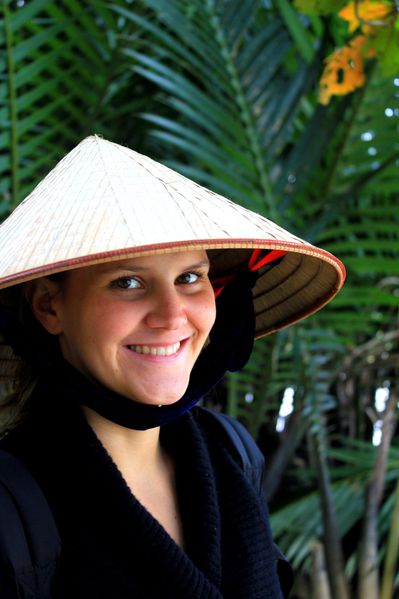 With all our baskets full, it is time to go to the Thuan Tinh Island for our cooking class. On our way there, we stopped at a village place to do our own rice cakes and eat them as a snack with iced tea.