Because being in a different country without trying to understand the culture is a bit sad, I took my first chinese baking class.
Also, I am not very good to learn a foreign language and cantonese is not one of the easiest so for the moment, cooking and baking will do the trick!
Ready to go with my Girl's team!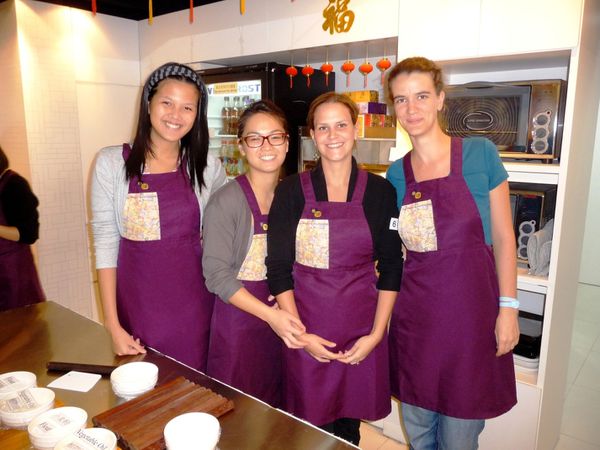 Today, we are preparing two cakes, both of them are traditional delicaties.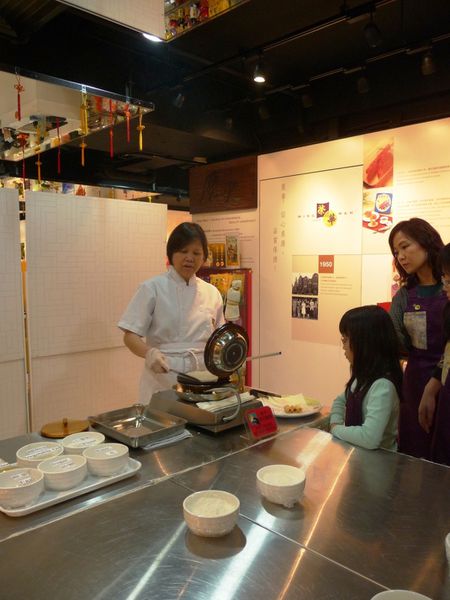 The first one is the "egg roll", easy to check what the teacher is doing. The kids are going first, it is time to check that I am ok and then it is my turn.... 1 out of 2 is perfect! Yes, the other one was a traitor and when I lifted it, it decided to try to run away... so it looks more like a pancake than a roll!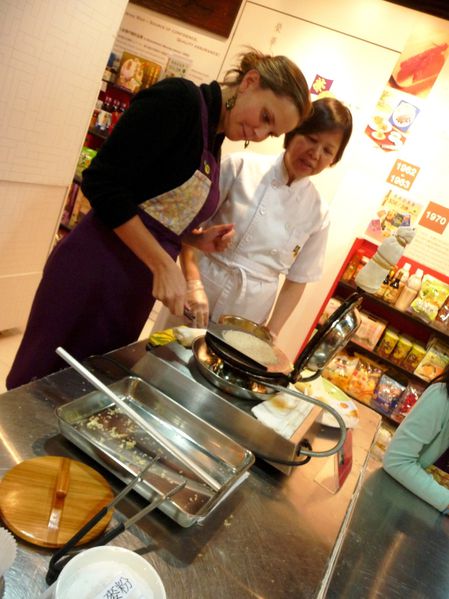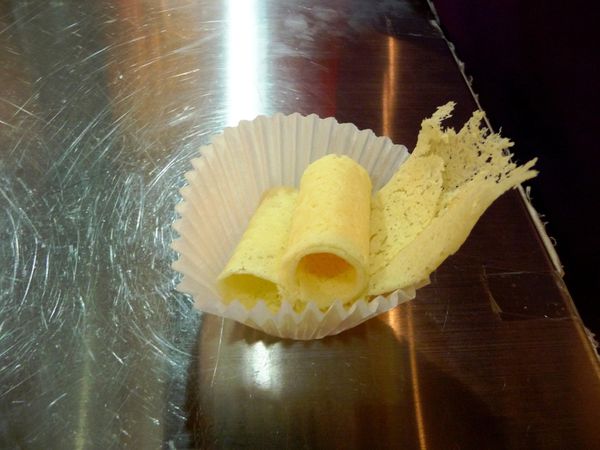 The paste is becoming thicker while it is drying. They are crispy and very light. and they remind me of those pastry who had in our ice cream when we were young... do you also remember those cigar- shaped pastries which we were pretending to smoke ?
The best part in a baking or cooking class is always the time to eat whatever you have done, isn't it!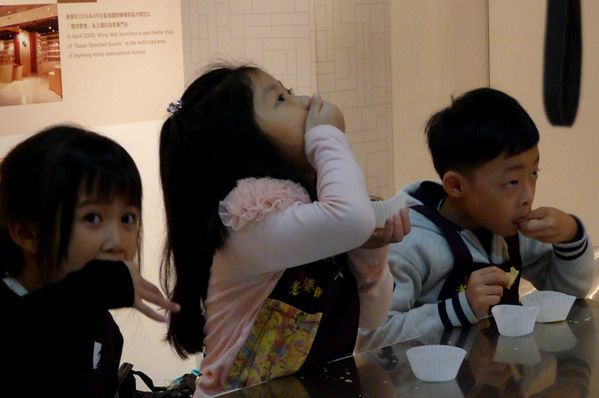 The second cake is a very famous one : the "wife cake" or "Lo Poh Beng" in cantonese.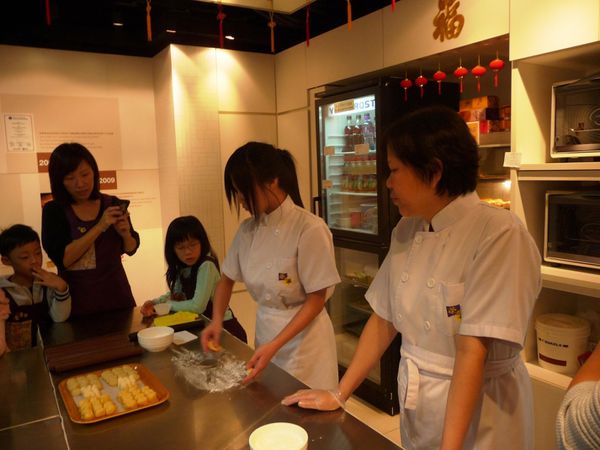 The legend says that a couple madly in love was living in poverty. To pay the expenses of the ill father-in-law, the wife sold herself as a slave. The sad husband started to bake those cakes to be able to buy his wife and be reunited with her. They were a huge sucess and with no time, he could be again with his beloved wife.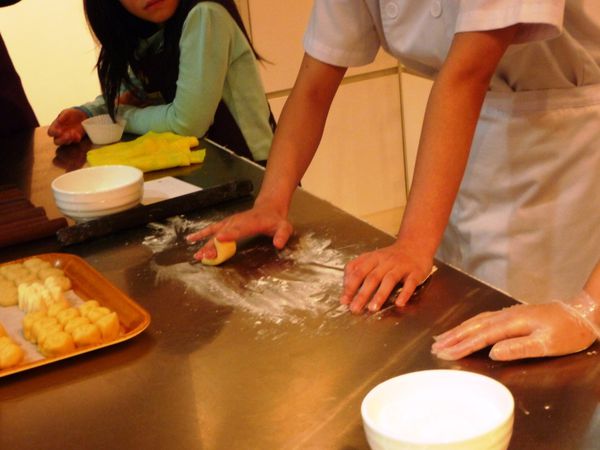 This one is way more complicated than the first one and requires a lot of practice. However ours dont look that bad!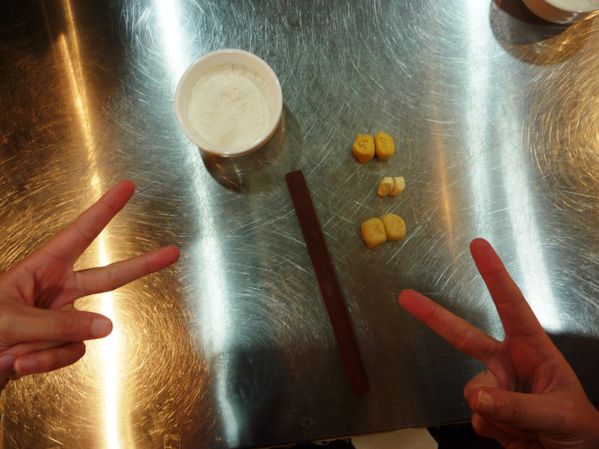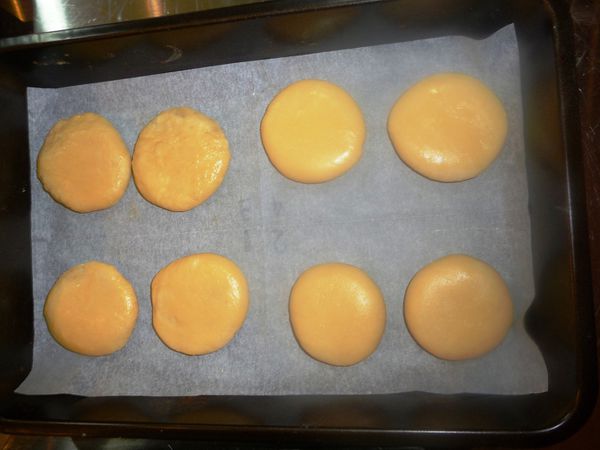 It is made of sweet melon, coconut and different layer of paste. I was first a bit afraid of what the taste will probably be but I have to admit that they weren't too sweet and had a beautiful gold flaky paste cooked to perfection!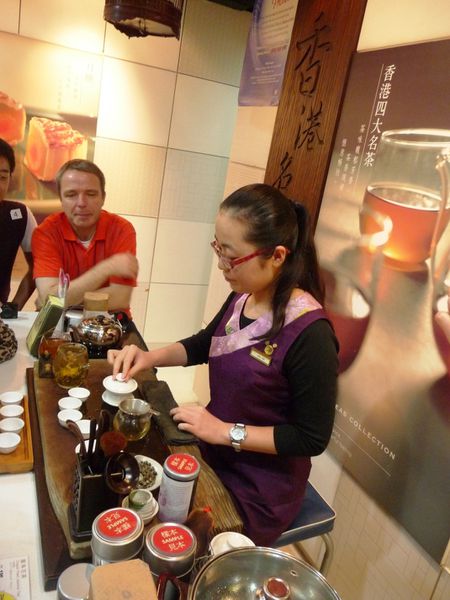 Time to try the wife cakes... kids are on the starting blocks!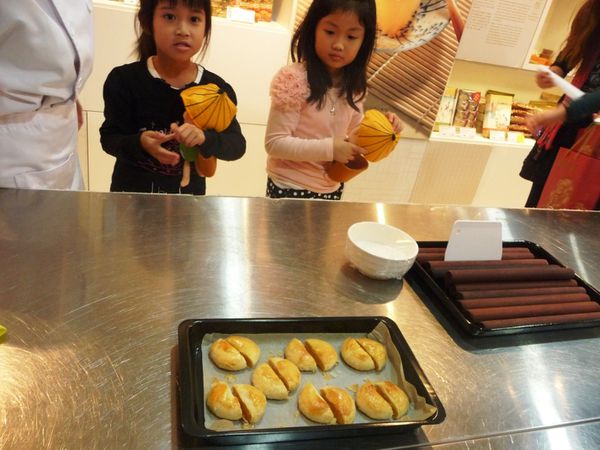 End of the session with a beautiful chinese baking class diploma.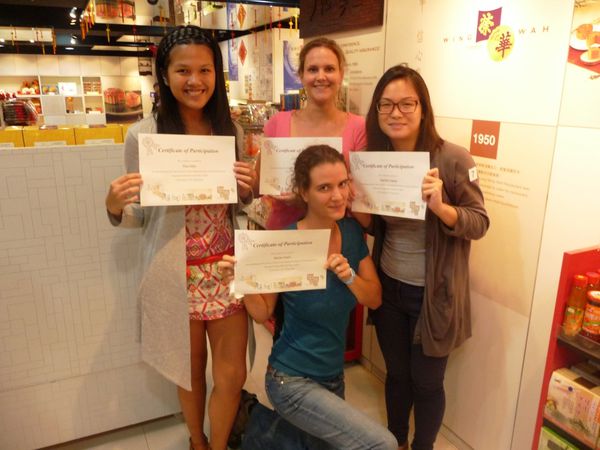 And who says only kids can enjoy their treats ?