After the snake Island and because we couldn't enter the Cathedral caves, we went to visit some other caves. I am sure they also got a name but I can't remember it and I doubt you really care about it!
From the outside, nothing makes you think that this island is different than the others we just stop by… Same white sand beaches, same turquoise water, same abundant marine life…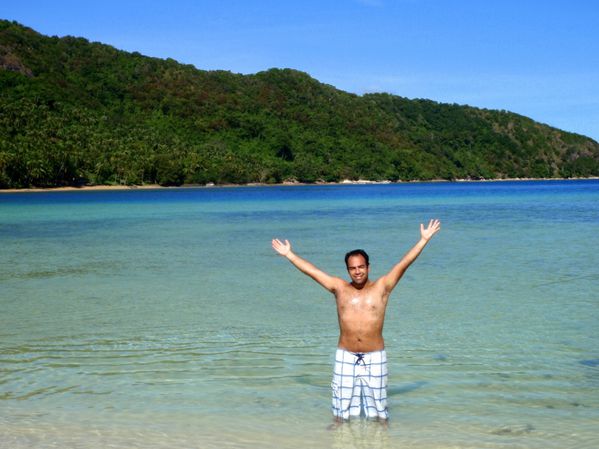 We were able to access the cave by foot straight from the beach. It is another beautiful landscape created by Mother Nature.
Inside, we met lots of small and cute bats – yes bats can be cute when they are small and flying far from you!
Of course, as soon as Xavier discovered the interior, he started climbing everywhere while the rest of our group, me included, were too afraid to do so!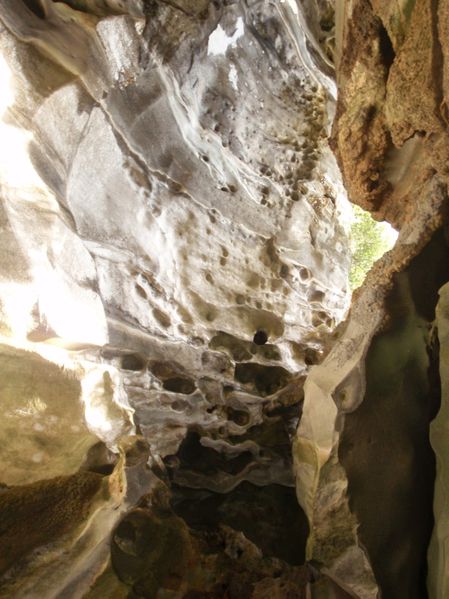 This place is another nice stop on our island hopping tour!