To experience the cultural side of Hong Kong, the Po Lin Monastery and the Tian Tan Buddha are perfect. Also known as the Big Buddha, this statue is the world's largest bronze statue !
Finished in 1993, it's 34 meters tall and weighs 250 tonnes. It sits on a lotus throne at the top of the Ngong Ping village with a spectacular view on Lantau Island... as you can see, we will come back for the view... and hopefully we get those wonderful plastic coat from some tourists at the start of our visit!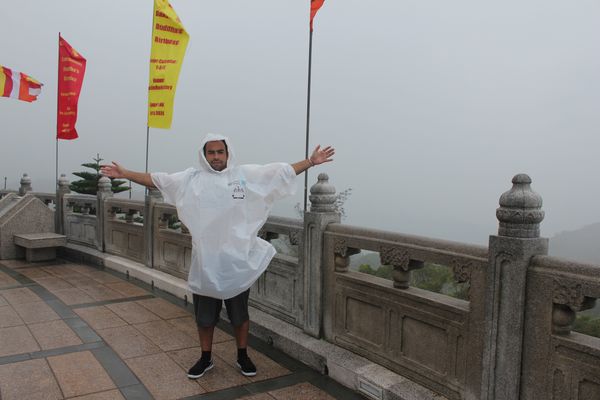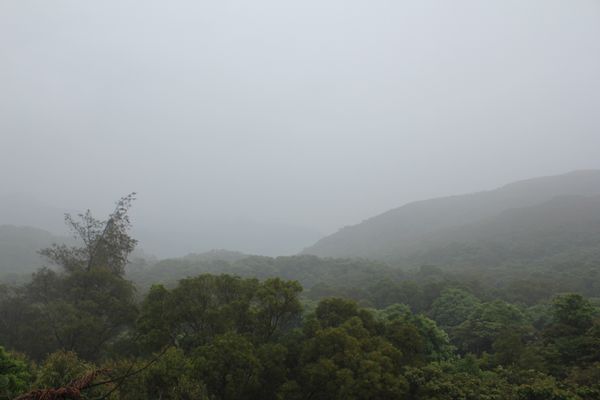 His right hand is raised to deliver a blessing to all and his whole posture is showing serenity. On a clear day, it is supposed to be seen from as far as Macau!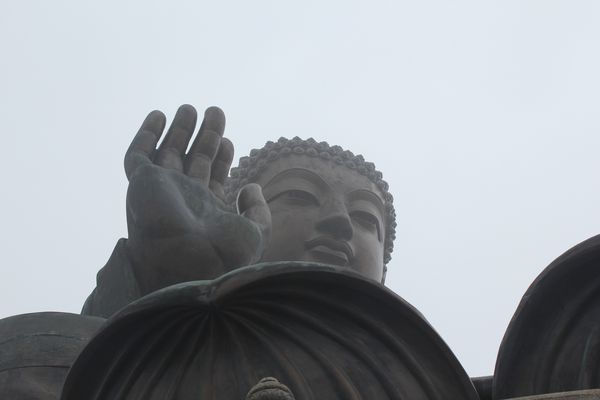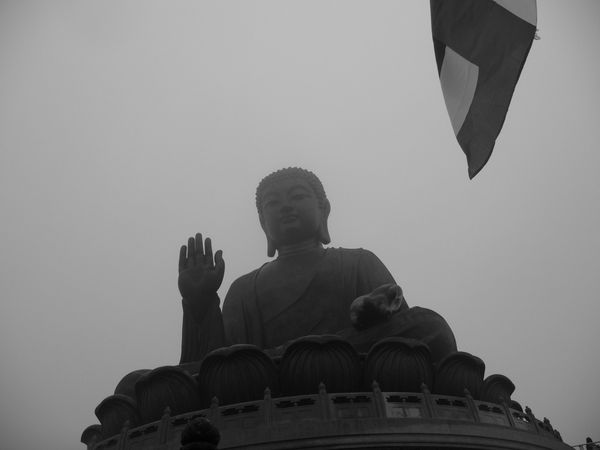 On the lowest platform, six other bronze statues on their knees are offering different things to the Buddha - flowers,fruits... They symbolize the different qualities you need to enter into nirvana : patience, precepts, charity, wisdom, zeal and meditation.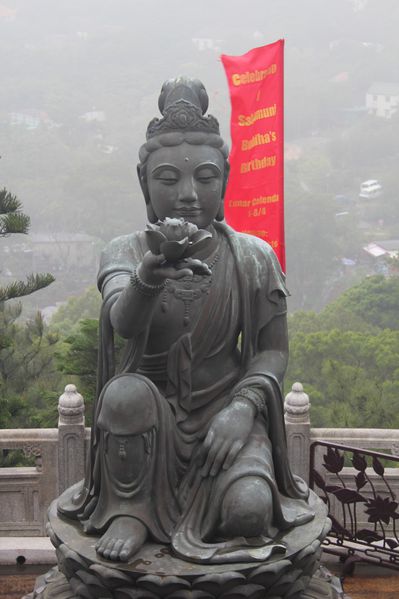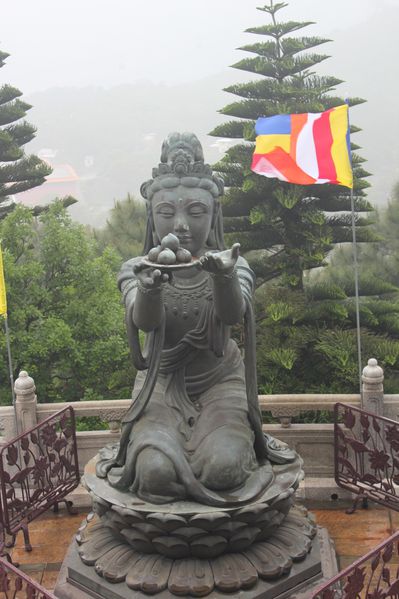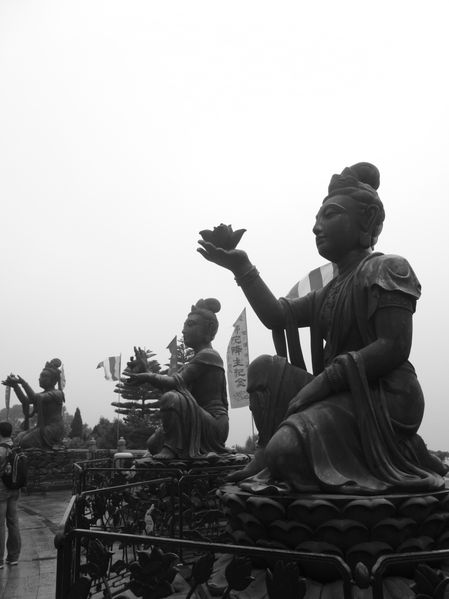 It's a major place for Buddhists who come here to pray and to make their devotion. You will have first to climb the 260 steps to get to the statue. At least, with this bad weather, going there was not too hard, I can only imagine the poor tourists going there in summer with the high humidity...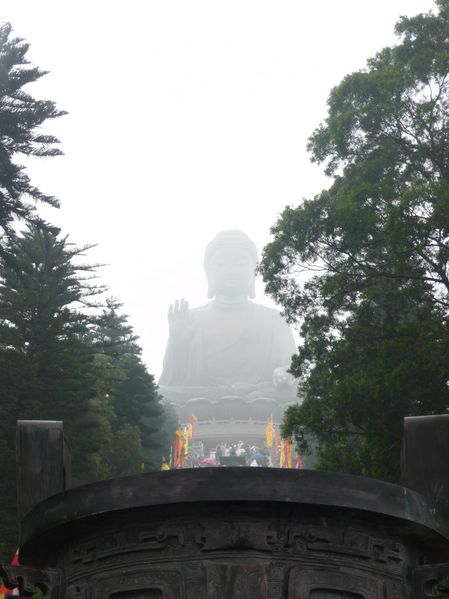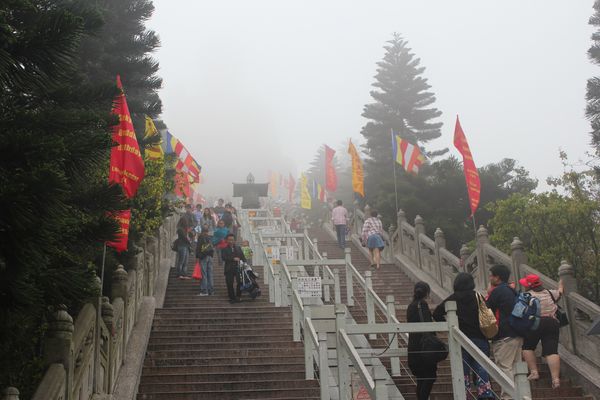 Finally our coat was the best option to fit in with the crowd...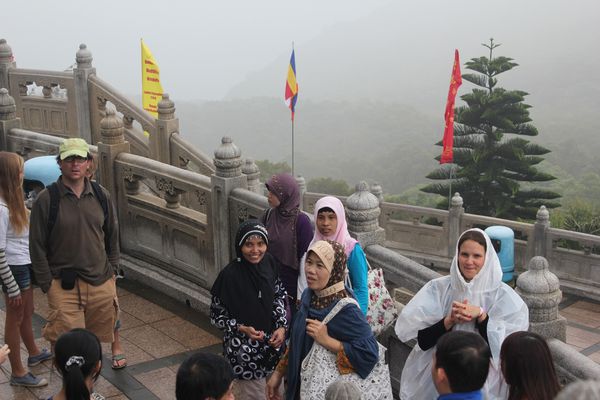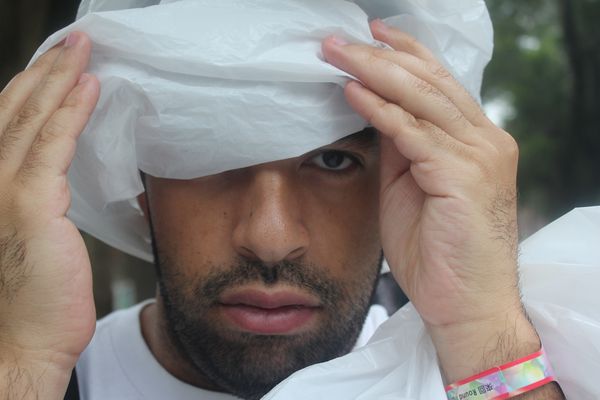 Small stop at the wish tree on our way back. This tree is said to possess a spiritual value - you have to write your wish on a paper tied to an orange and you will have to threw it on the tree after... We didn't make any wish... maybe because you have to pay to do it so it looks like a trap for me (sorry for all the devotes I will shock).