In the Chinese culture, Heaven is round while Earth is square. The architecture of this temple is simply amazing, well more defined than the Forbidden City if you want my personal opinion and with so many powerful colors!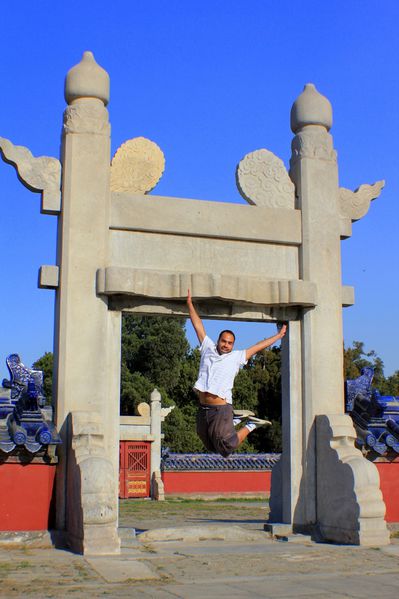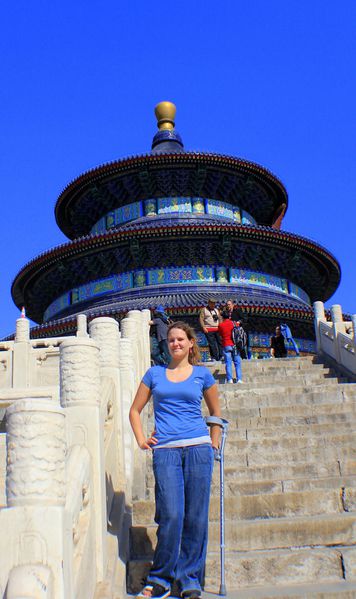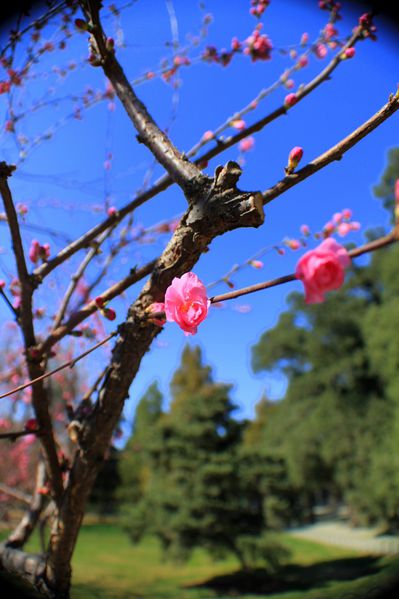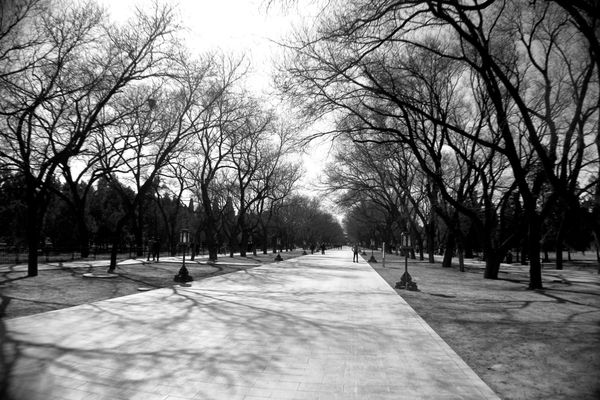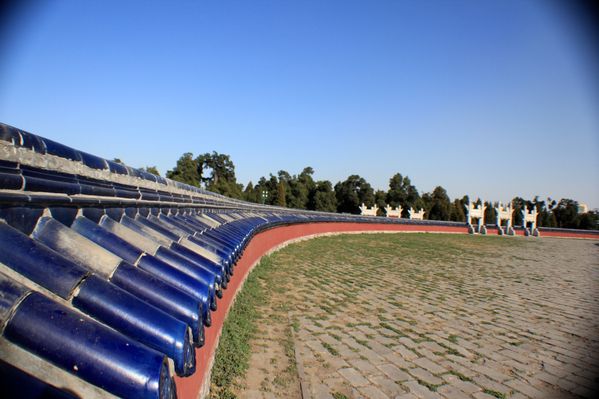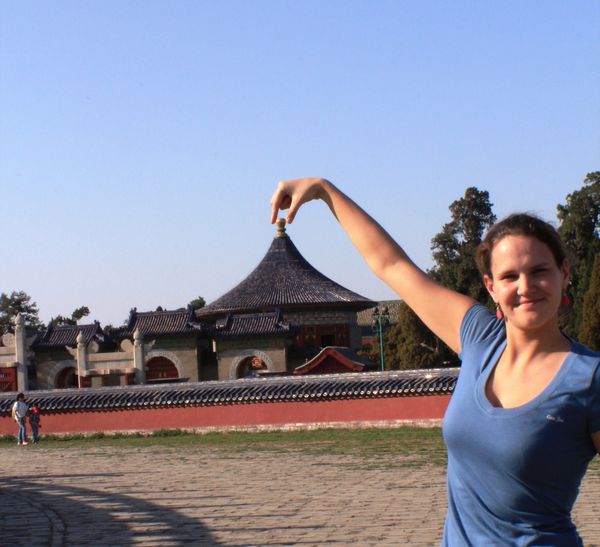 The perfect place to start doing our stupid pictures isnt it ?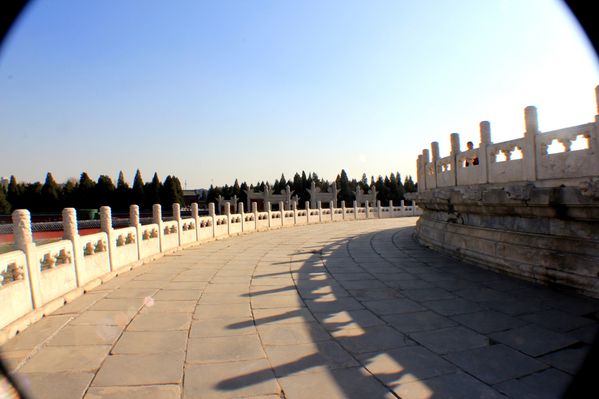 Between the hall of prayers, the circular mound altar, the long corridor, you will have plenty places to discover and hang around for a whole afternoon.
After a long visit, we went for a walk in the park; Chinese peaceful music is played at each corner by local musicians. We decided that it was the perfect place to take a small nap in the grass.