The 798 art zone is a new trendy space hosting various art exhibitions.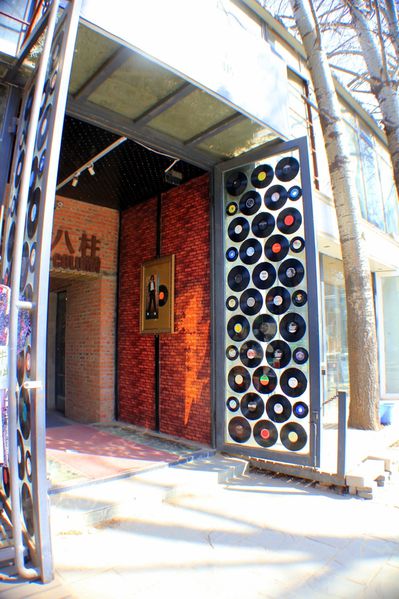 Just a small advice, visiting Beijing with crutches in not exactly the best as the city is huge and the 798 space won't be the exception… The dedicated area is around 1000 square meters and it is an excellent stop for a quiet and relaxing day in Beijing.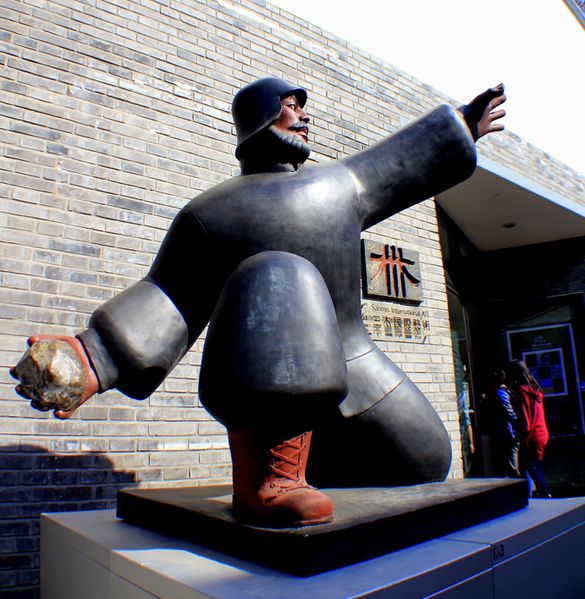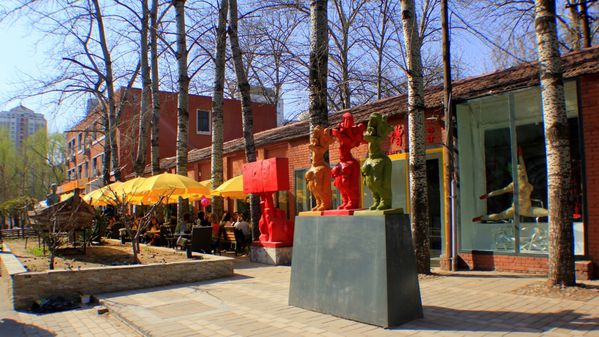 Previously it was a military factory and the buildings are adding a cultural touch and a unique old architectural style to this place. This art district is a symbol of a new arty movement led by Chinese personalities.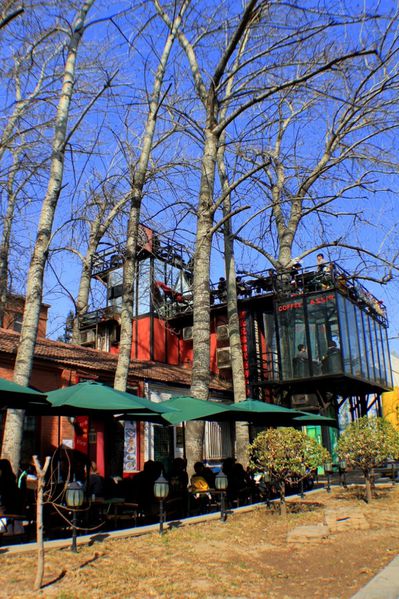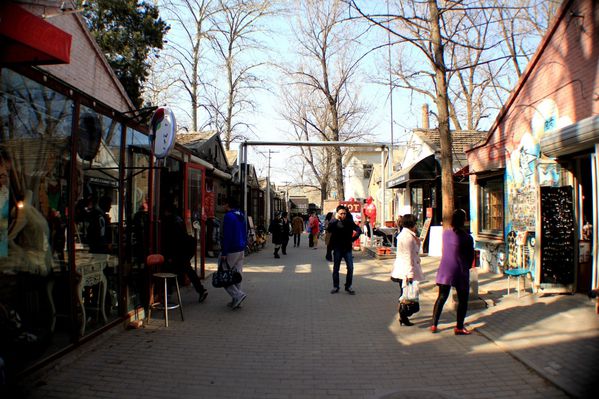 When you walk around, you will find art galleries, design companies and cozy restaurants and bars. Young locals are coming here on weekends with friends; families also seem to like hanging around this area.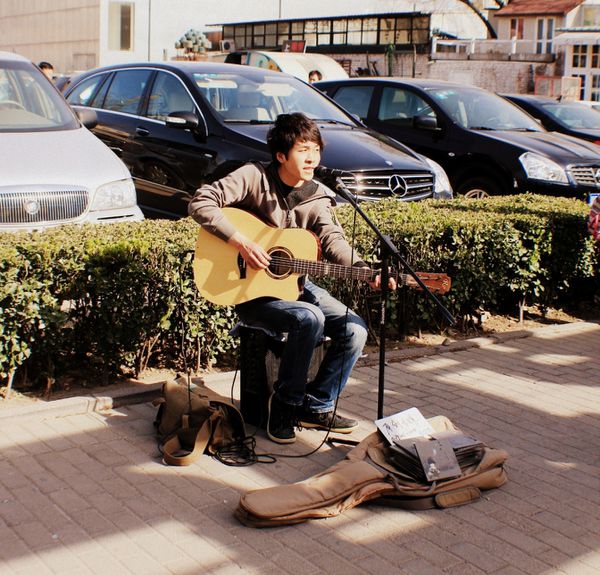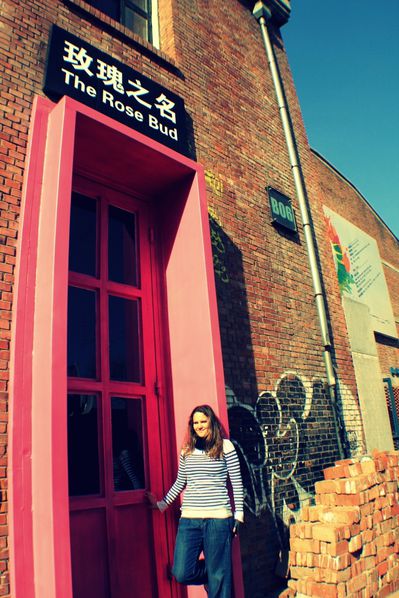 The atmosphere is charming with outside terrace where you can have lunch. Coming from Hong Kong, this is a huge difference that you will savor 100 % more than if you are coming from France!
With small outside space, crowded streets, huge skyscrapers, HK doesn't offer this kind of restaurants! In Beijing, it seems to be the opposite, the city is big, the streets are made for walking and you will have a good chance to see the sun while walking…