Taking a bamboo raft on the Yulong River or on the Li River is one of the highlights of this touristic area. These boats are made of bamboo and powered by local farmers. And, no the seats are not secured to the boat but also is a bamboo raft really a secure boat? I don't think so and who cares?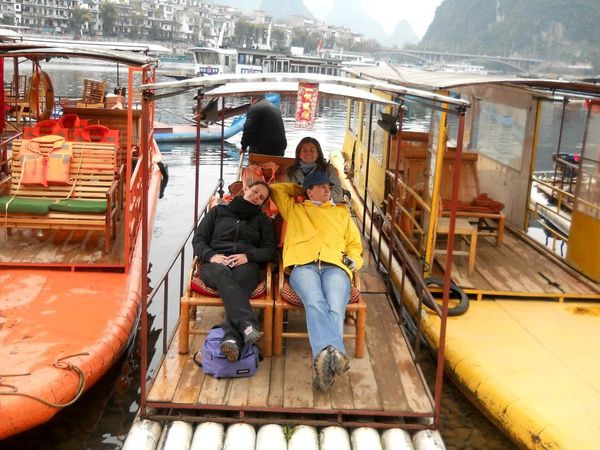 On the Li River, much more famous place, there are too many tourists' boats so we choose to go on the Yulong River.
Combined with a cycling tour, the bamboo raft is great to take a rest and just relax while watching the scenery. However our trip has a goal; getting to Fuli town and discover the local market there.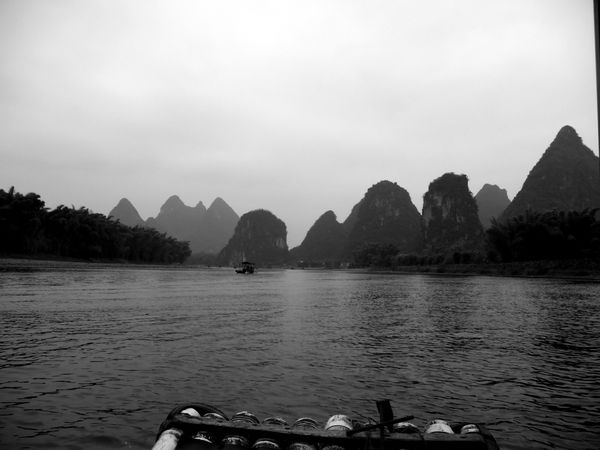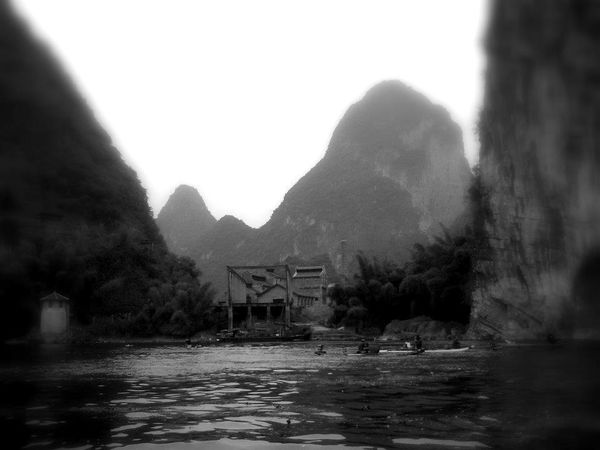 In one hour a way, you have plenty of time to start freezing!!!! That was a bit hard to start walking again when we stopped as I couldn't feel my feet anymore!!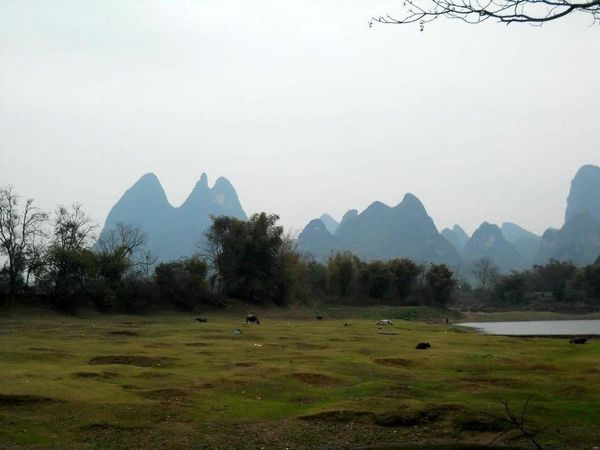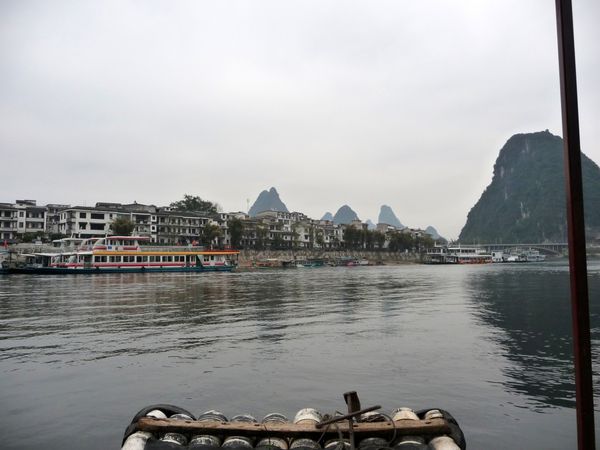 Next time, it could be great to do this bamboo raft during summer as we saw pictures taken at this time of the year with tourists in bikinis on the raft... It is not exactly what I expected but then I realized it could be more than 40 degrees Celsius… I don't judge them until I go there for summer and I will tell you if, again, it was only stupid narrow minded French people who are the one doing it!